Have you ever seen yourself working in a busy professional environment where you're challenged to solve problems and think on your feet? If you're highly organized and have an eye for detail, then you could be exactly the right type of person who would benefit from training at an office administration school in Baton Rouge.
Office administration is a fairly broad term that covers numerous general administration tasks within an SME or large corporate environment. If you're interested in learning more about this profession, then take a look at three specific roles that could await you after graduating from office admin school.
Receptionist / Front Desk Administrator
Most medium to large-sized companies will have a front desk for clients and visitors, and those same companies need office admin school graduates who are skilled in greeting visitors, setting appointments, coordinating staff schedules, directing phone calls, and preparing company memos and other communications. A receptionist role is sometimes seen as an entry-level position, but in reality, it takes a lot of skill and organizational ability to be able to perform this job well. Some industries will require specialized on-the-job training, with two examples being the legal and healthcare industries.
Executive Assistant

An executive assistant, sometimes known as a personal assistant, is a specialized office administrator whose sole purpose is to provide support for a high-level manager or executive. The duties of this type of role can be vast and varied and will be largely determined by the role of the manager or executive that is being assisted. Expect to need some experience as a junior administrator before you will be considered for this type of role, and you'll need to be able to demonstrate great multitasking skills, impeccable organization, and a strong ability to work under pressure. You'll also need to be fluent in formal business communication and etiquette, as you'll often be dealing with high-level executives and important business partners or clients.
Another office administration role that is similar to an executive assistant, is a team or group assistant. Group and team assistants perform similar functions, except that they provide administrative support to a whole team or company department.
Office Administration School May Lead You to a Record Officer Role
With further training and experience on your resume, you may even find that your qualification leads you to become a record officer within an organization. This role requires absolute attention to detail and accuracy when it comes to record-keeping because you'll be dealing with company records for legal compliance and operational risk management. In a senior role, you may even need to have some IT skills, as some record officers are required to develop programs that manage and track company records.
General Office Manager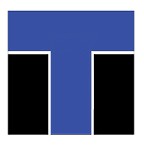 While each of the other roles is demanding in its own way, it is the position of the office manager that will use all of your office admin school training to perform your role. In this position, you will maintain business records, organize mail, create company memos, and maintain stationary and other office supplies. You may even need to provide training to admin assistants or give orientation training to new employees. Office managers are highly respected and are often seen as the beating heart of many workplaces.
Start Training at Business Office Administration School
At ITI Technical College we can provide you with important training in the field of office administration. Our course will take you from the basics of professionalism and computer competency, all the way to specialized organizational skills that will help you to succeed in busy office environments. If the above roles have got you excited about your future, then it's time to start the enrolment process. Call us today to find out about our next scheduled student intake, and apply to train at one of the top office admin schools in Louisiana.
For more information about graduation rates, the median debt of students who completed the program, and other important information, please visit our website: https://iticollege.edu/disclosures/