If you're thinking about studying at an office administration school in Baton Rouge, you'll likely want to know the jobs that will be available to you after your graduation. Training will provide you with transferrable skills, as well as targeted skills and knowledge that can be applied to some key industries. At ITI Technical College, you'll get the training and qualification that will make you competitive in the job market. If you're looking for a career path that offers challenge and reward, then office administration could be exactly what you need.
These are three common roles that graduates find after completing study, and they will offer you a glimpse into what your career may hold for you.
Front Line / Receptionist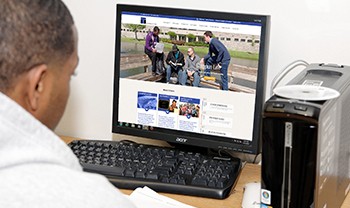 Working at the front desk of any company can be a challenging role, and will allow you to interact with people and demonstrate your interpersonal and administrative skills. Although greeting clients and visitors, and answering phones and emails will be a key part of the role, there's much more to it than that. When you study office administration, you will learn the importance of organizing appointments and schedules for staff, clients and visitors, and you will also need to maintain a database to ensure that there are no clashes between schedules. You may have to track the location of staff in the building or when they are outside on business related errands, and the role may even involve scheduling meetings and conferences.
Receptionists have a dynamic and sometimes difficult role, but the variation in the job makes it exciting and highly rewarding. Training at ITI Technical College can help to prepare you for the demands of a busy front line receptionist role.
Executive Assistant
A job as a receptionist can be a gateway to a more senior role, such as executive assistant. If you find yourself employed in this position you will be responsible for assisting and organizing key leadership staff within an organization. Some executive assistants are shared between staff members in a company, whereas others are assigned to a single executive. Organizing schedules and appointments, booking meetings, arranging for travel, and maintaining records are all key aspects of the role. Business office admin school will help you to develop the organizational skills that are key to this position.
Medical Office Administrator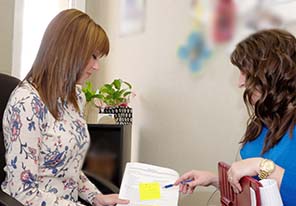 If you are considering moving into the healthcare industry, then an office admin program can help you by giving you the skills that you need to work as a medical office administrator. This role often involves reception work, but it is quite different to the first role we have discussed. Medical receptionists often deal directly with patients, so you will need to demonstrate attention to detail, a sense of compassion, and a level head in emergency situations. You will be dealing with critical documents and schedules, and may need to work with specialized software to ensure that you can effectively coordinate doctors, nurses, and patients. While the role is demanding and sometimes exists in high pressure environments, the reward is worth it and the salary is often higher than other admin roles. If you want to later move into medical coding or even medicine or nursing, the role of a medical office administrator can be a great introduction to the healthcare industry.
Develop Your Skills at ITI Technical Institute
If these roles sound like they fit your ambition, then it's time to enroll in one of our office administration programs in Baton Rouge Louisiana. Training is provided by experts who have a keen knowledge and understanding of the various office administration roles, and there is a strong focus on the key skills that are in high demand throughout the industry.
Talk to us today to discuss your future, and take the first step towards a new and exciting career.
For more information about graduation rates, the median debt of students who completed the program, and other important information, please visit our website: https://iticollege.edu/disclosures/