As you consider a career change, you might be thinking of going into plant operator training, but the question that may be lingering in your mind, is 'what are the duties of a plant operator?'. Today we're going to cover some of the most common responsibilities that you can expect as you enter this amazing and highly promising career field.
Understanding your Responsibilities as a Plant Operator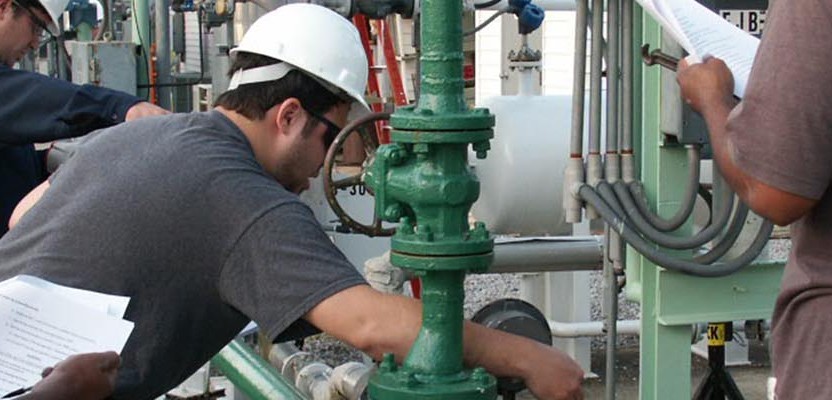 As part of the industrial operator, you will learn to be responsible for a wide range of actions at your place of work which includes valving, engineering, and even packaging. You will learn to interpret plan procedures to obtain the best possible outcome and ultimately ensure that the plant is running smoothly. The following are some of the primary responsibilities that you will find yourself endowed with:
* Overseeing Plant Operations – This will entail knowledge of every single project that is occurring within the plan. It also means understanding both the complex and simple operations of every machine that is in use. Your knowledge will be essential when it comes to repairs and troubleshooting.
* Repairs and Troubleshooting – We mentioned previously that you will need intimate working knowledge of plant operations if you are going to truly run the plant effectively. As a matter of course, things WILL break down and before you can in a mechanic or a repairman, you should at least understand some of the most basic troubleshooting. If it is a problem that can be solved by simply pressing a button, you should do it.
* Load/Unload Shipments – Shipments to the plant will come on trucks or railcars, and they need to be unloaded. As the plant operator, you may not be doing this physically but you will be responsible for overseeing the employees that are doing it.
* General Housekeeping – There are a lot of little things that help to ensure that a plant is running smoothly and as the plant operator it will be your responsibility to ensure that they are all done. This could include general maintenance, or it could even include vetting potential employees. The general housekeeping tasks will vary from plant to plant, so make sure you're asking the right questions and inquiring about these duties when you are being hired for the job.
* Safety Adherence – While there are many who would say that making a profit is the most important part of plant operations we would go so far as to say that the most important part is making sure that the plant in question adheres to the necessary safety regulations. If you do not adhere to the regulations as outlined you could end up with severe fines or at worst, the plant could be temporarily shut down. You have a lot of responsibility on your shoulders but we can help you to manage it.
* Problem Solve – The last point we're going to bring up is problem-solving. Yes, you need to be able to problem solve if you are going to work as a plant operator, and you will need to be able to tackle problems that others in the workplace might not be outstanding at. People will be coming to you for advice whether it's an issue with shipping or a problem with machine operation.
As you can see, working as a plant operator is extremely involved, but rewarding. If you're ready to take your career to the next level then it's time for you to give us a call and see just what we have to offer you. You might be pleasantly surprised, and we're sure that you're going to enjoy your future!
For more information about graduation rates, the median debt of students who completed the program, and other important information, please visit our website: https://iticollege.edu/disclosures/