Now that you have selected ITI Technical College for your technical education, it is time to apply. This is an exciting time in your life whether you are a high school senior or someone who is already in the workforce. Complete your ITI Technical College application fully and accurately for processing for enrollment and we promptly will act on it.
The admission process at ITI Technical College is easy to understand. You should request an appointment with a College Admissions Representative for a personal interview. You will also need to request your high school or transcripts. Additionally, any college transcripts, if applicable. The typical steps for the application process are covered below.
The First Step For ITI Technical College Application Is Requesting Information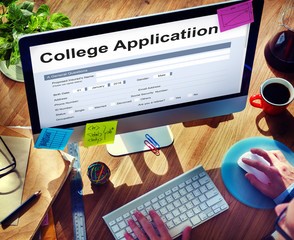 Before meeting with an Admissions Representative and completing the ITI Technical College application, you should request more information online about our college and its programs, but feel free to call us or stop by as well.
You will be better prepared before your on-campus interview and we will also know more about you. Here are some of the items we will need:
Name and address
Email and phone
Your career interests
Best way to reach you
Cell phone provider
Once you submit the request for information, we will either call and/or text you about our educational services. Your information will be kept private and only used by ITI Technical College because we do not sell your information to any other party.
Next, Request An Appointment With An Admissions Representative
Our Admissions team is looking forward to meeting you and helping you enroll in our college. You will receive a personalized career planning session with our staff. It will include:
A one-on-one review of our college, Associate of Occupational Studies Degree, and Certificate Programs
A campus tour and a look at ITI Technical College's successful history
Being matched with an Admissions Representative who will guide you through the admissions process
Getting all your questions answered for admission
Any documentation we require for admission
How to work with the Financial Aid Office
How to register for classes for those who are admitted
Next, let's talk about the documentation your will need to enroll in ITI Technical College
Why We Need Documentation For Your ITI Technical College Application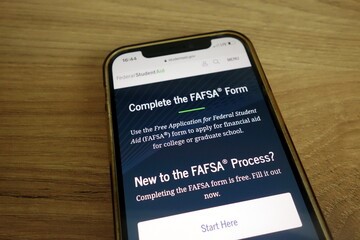 The documentation we ask you to submit is required by the college, some of it by the state of Louisiana, and some by the Federal Financial Aid Department. We need to verify that you have: 
Graduated from high school or have a GED
Submitted transcripts from your high school or other colleges, if any
Submitted the FAFSA application
Completed the ITI Technical College application
Submitted the IRS transcript
Any other documentation as required
All these forms will be processed promptly for your admission to our college.
"The admission process at ITI Technical College is easy to understand. You should request an appointment with a College Admissions Representative for a personal interview."
Visit the Financial Aid Office After Your ITI Technical College Application Is Accepted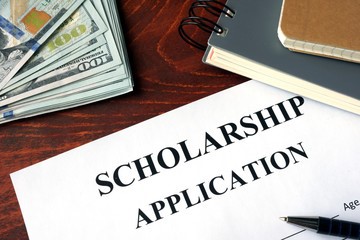 Complete the FAFSA application before talking to the Financial Aid Office. Our counselor will alert you to financial aid opportunities for those who qualify that including:
Scholarships
Pell Grants
Loans
Work-Study Opportunities
Military Funding
Externships
You should read all six steps to understanding college financial aid before applying for any of them. Funding your college education early on will help relieve stress and give you more time to concentrate on your studies.
Don't Forget To Apply for Scholarships After ITI Technical College Application
We want to emphasize applying for scholarships because you do not need to repay them. Some students do not take the time to apply for them because they think it is too much work. You are missing a significant opportunity to receive college funding when you don't apply for a number of them.
A beautiful thing about scholarships is the more you apply for, the better the chance of receiving one or more of them. Combined with a Pell Grant, scholarships can supply thousands of dollars each semester you are enrolled in classes. 
When and What You Can Expect To Hear From Us
 Once you have completed an interview with one of our Admissions Representatives and are qualified to enroll, acceptance is granted the same day. We look forward to serving your educational needs at ITI Technical College.
For more information about graduation rates, the median debt of students who completed the program, and other important information, please visit our website: https://iticollege.edu/disclosures