Which Jobs Can Office Administration Training Lead To?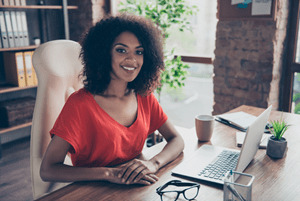 If you have ever walked into an office building or had a desk job, you probably already have an idea of what office administrators do. They are the ones who make sure everything runs smoothly in a business environment. Without someone to manage employees, create a schedule, answer phone calls, implement systems, and quality check products, services, and paperwork, a business would fail. 
Office administrators are responsible for delegating duties appropriately and working quickly. Once you complete formal office administration training, you will be qualified for a wide variety of careers. At ITI Technical College, we can help you gain the skills and training you need through our various programs to make sure you are ready to enter the workforce.
Office Administration Training-Receptionist
Depending on where you work, a receptionist's job could involve answering phone calls, providing customer service, filling orders, and implementing business systems. As a receptionist, you are the first person people see when they walk into a building, so it is your job to create a welcoming atmosphere. You also may be expected to answer emails and direct mail as well. 
To fulfill these requirements, you must have great communication skills, be organized, and be detail-oriented. By attending an office administration school in Baton Rouge, you will learn all about how to be an excellent receptionist and what skills you will need to show your boss that you are able to take on more responsibility and move up the corporate ladder.
Office Administration Training-Office Administrative Assistant
Duties of an administrative assistant or personal assistant (PA) include inputting and managing data stored in an office system, acting as the right hand to the office manager, arranging meetings and important appointments, ensuring that everything is set up and ready before a presentation, and processing all mail going to the office manager. 
Your job will vary depending on the unique needs and personality of your manager; however, all assistants need to be professional and approachable. While your manager will help you understand what to do, you also need to be observant and take initiative. The more you show that you take notice of what needs to be done and execute it without being asked, the more your boss will trust you and give you more responsibility and therefore, more pay.
Office Administration Training-Office Manager
Would you rather be the boss than the personal assistant? You can also learn the role of an office manager through a business office administration program. At ITI Technical College, you can learn about employee management, delegating tasks to the right people, and taking responsibility for the actions of your employees with training from industry-experienced instructors. 
You will also learn about making sure that all office resources are properly utilized. If the office you are in is not running smoothly, as the office manager, it is your job to figure out what other resources you may need and how you can solve the problem.
Additionally, you will manage employee schedules and office inventory. It is up to you to keep tabs on what is running low and create a reliable system to make sure no supplies run out. Also, you must make sure that your office is not only running smoothly but doing so on a budget. This requires organizational and math skills.
Office Administration Training-Virtual Assistant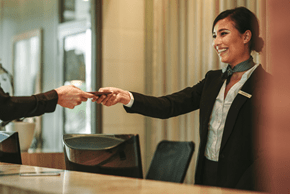 If you are not interested in going to a brick-and-mortar location every day, working from home while using the skills you learned in your office administration training is possible by becoming a virtual assistant. 
You will be able to help both entrepreneurs and big businesses alike, by scheduling appointments, creating consistent social media and blog content for them, designing and adding to their website, bookkeeping, and making sure that they are successful. 
Legal or Medical Administration
You can use your newfound office administration skills just about anywhere to create the kind of life and career you want. Stay there or climb the corporate ladder; it is up to you. ITI Technical College's Associate of Occupational Studies (AOS) Degree Program in Office Administration in Baton Rouge, LA, can help prepare you for specialized positions such as working at a law firm or a medical institution in the administration department. 
Study With Us
If you are organized, a self-starter, communicate well with others and are willing to learn, you have a wide variety of career options available to you. Start making your future happen! 
For more information about graduation rates, the median debt of students who completed the program, and other important information, please visit our website at: https://iticollege.edu/disclosures/