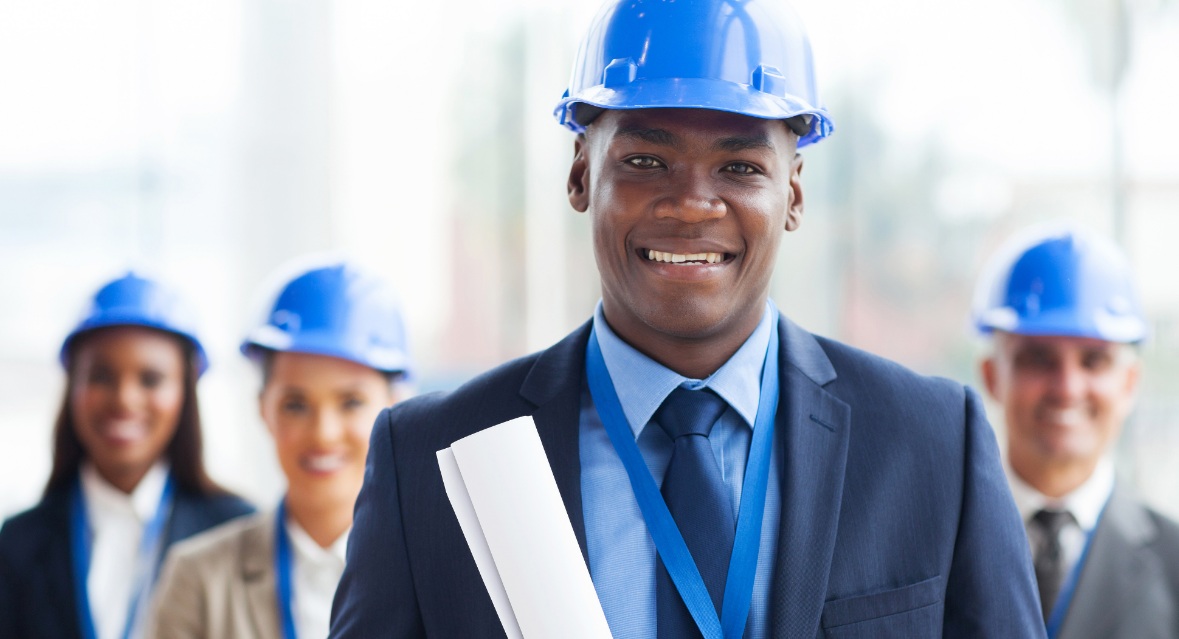 Construction management programs are designed to prepare students for careers in the construction industry. It is obvious as you travel, that residential and commercial construction is booming in many areas. When demand is present, construction goes forth as fast as possible. Many companies need managers and laborers to fill the growing job openings. This growth is attracting large numbers of students to construction management programs. 
What's behind all this residential, commercial, and industrial boom?
Favorable mortgage interest rates
Demand for larger homes
The new generation of home buyers
Low inventory of housing
Population growth
Now is a good time to take advantage of the growth in jobs by earning an associate degree in a construction management program. The thoughts that follow provide more insight into working in this field.
What Students Want in a Construction Management Program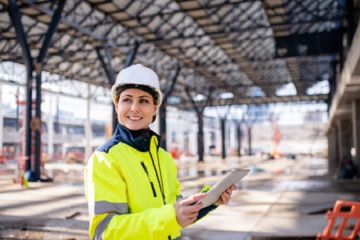 Prospective construction management students want a program of study that gets right down to the 'nitty-gritty.' Research has shown they want a lot of hands-on, practical training and less general education. They want expert faculty to teach them the essentials and class schedules that are convenient.
Students also want lab work that is approved by business and industry and internship programs when possible. They get the best of both worlds with these opportunities because they get a realistic job preview in this dual training setting. ITI Technical College has a Construction Management Program that satisfies these student requirements.
What Business and Industry Want in a Construction Management Program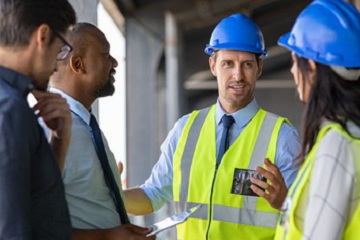 Construction companies want technical college graduates to be adequately prepared for their entry-level management jobs. Some experience is a basic requirement but there is much more expected of new hires, including:
Knowledgeable of the industry
Be able to spot trends and be flexible
Motivate workers to succeed with communication skills
Know how to delegate responsibilities
Lead by example as a good team member
Exercise good judgment and be good problem solvers
Prioritizing worker safety over meeting deadlines is at the top of the list. Construction Managers are also expected to possess great organizational skills and the ability to stay calm under pressure
"Many companies need managers and laborers to fill the job openings. This growth is attracting large numbers of students to construction management programs"
What a Quality Construction Management Program Delivers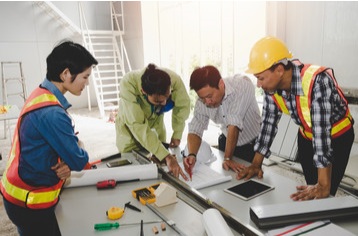 Graduates know the Construction Management Program at ITI Technical College delivers the training they need for entry-level jobs. This quality educational experience delivers:
Construction management principles
Success skills and construction math
Materials, budgeting, scheduling
Electrical and mechanical systems
Blueprints and project control sequence
Cost estimating, ethics, and worker safety
Students also gain effective communication skills in technical writing in the workplace. They also learn how to use 3D/BIM industry-standard visualization software. There are elective courses for furthering their construction management knowledge base.
How to Be Successful in a Construction Management Program

Like any other technical college program, success in construction management training requires quality study time and dedication to do your best. Follow these ideas to gain maximum benefit:
Attend all classes and lab work
Complete all assignments on time
Ask questions for clarification
Study with other students when necessary
Seek help with school counselors if necessary
Develop a regular time and place for study
If you have a family, establish an understanding that you need time to go to school and study at home. By making this arrangement, you can arrange family and personal time.
Why the Construction Management Program at ITI Technical College Is a Winner
Students graduate from our Construction Management Program with an Associate in Occupational Studies (AOS) Degree. It is a clear winner for these reasons:
Expert faculty teach with practical demonstrations and lectures in lab work
Studies are individualized and student progress is closely monitored
Students are evaluated with assignments, quizzes, and interviews
The program is concluded with a capstone class focused on project controls with management presentations
Faculty, staff, and administration are dedicated to each student's success
ITI Technical College is accredited by The Accrediting Commission of Career Schools and Colleges (ACCSC)
For more information about graduation rates, the median debt of students who completed the program, and other important information, please visit our website at: ITI Technical College Disclosures