Real Information Technology Training for the Real World
</h1 >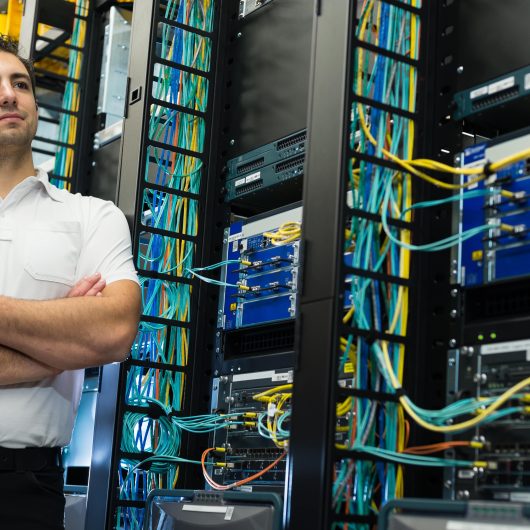 Ever wanted to know how something works? What about something as expansive and complicated as a computer, or even the Internet? If you're a mental mechanic, you could probably end up making a generous career in information technology. An IT technician works on whatever goes wrong on an office computer. Internet problems, fixing software issues, even replacing hardware in the computer itself. You're in essence in control of the data that is stored, sent, or downloaded in a computer, and you can organize it all. Sound good? Why not start in on some information technology training? Check out the ITI Technical College for a high-quality education that will help you to progress through the industry.
Our Program
This program is fast-paced, exciting and intensive. We give you the best we've got and help you understand it all so that understand whatever problems a computer throws at you. We'll teach you from the ground up, and allow you by the process of elimination to diagnose and fix issues. We allow you to get your hands dirty with practical applications in real-world scenarios.
Specialization
Do you know what you want to specialize in? You'll need more than just a general knowledge in computers to make it in the world of information. We offer specializations in Networking and Programming. Networking Information Technology Specialist students will focus on setting up networks and routers, operating systems and hardware and aspects of network and computer security.  You'll still get the opportunity to learn some aspects of programming through additional electives.  The programming specialization will give students a thorough understanding of popular programming languages and tools like C#, Visual Basic, NET, ADO, ASP.net, HTML and more. You'll be taught Web Design, Database development, Web Application development and much more.  Programming students will also get to supplement their program with Networking courses to give a well-rounded education.
Information Technology Certifications
One of the fastest growing job fields in the nation is Information Technology (also referred to as IT). Over the past years, technology has become a crucial part in daily life and plays important roles in daily activities such as:
Communication
Banking
Entertainment
Business practices
Government Agencies
IT is the practice and study of utilizing communication systems and computers to-
Transmit data
Organize data
Access data
Manipulate data
Secure data
Those who work in IT are essential to just about every business. If an organization relies on emails or phones, there will be a need for an IT professional to make sure that everything functions properly.
You can take advantage of the phenomenal growth in the IT field (which generates thousands of new jobs yearly) and become a part of it and adapt to the changing world by completing our program offered through ITI.
Job Description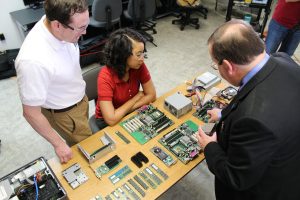 When you gain your certification in Information Technology, you will be knowledgeable in the following:
Operating software and hardware
Repairing software and hardware
Network management
Database management
Web development
Information security
Our program can offer you hands-on experience so that you will be ready to begin your career upon graduation.
Why Choose Information Technology?
Several industries use the term information technology such as:
Engineering fields
Medical fields
Government/Military
Business fields
With that being said, many IT programs are broken down into certain areas of focus including:
Software development or application development
Systems analysis- which analyzes and determines the practicability and functionality of information systems
Health informatics- teaches you about the data and information management systems used in the healthcare industry
The program teaches how to properly organize and store data using various telecommunication systems, regardless of the path of study you choose.
Job Positions in Information Technology
Once you have completed your program with ITI, you may be able to work in the following job positions:
IT consultant
Cloud architect
Computer forensic investigator
Health IT specialist
Mobile application developer
Web developer
Software engineer
Information technology vendor manager
Geospatial professionals
Data Modeler
The benefits that you will experience by having an information technology position are endless. With our job placement assistance, we can help you find the perfect employer with the skills and knowledge that you have gained throughout our information technology program!
 Why Choose ITI for Your Information Technology Courses?
Our information technology program can be useful for learning about-
Computer programming
Database design
Data security
Systems analysis
During our program, you will learn everything that you need to know to be successful in whichever career that you choose. You will learn about the following:
Securing a computer network so confidential information cannot be breached by outside users
How to test computer networks and systems to ensure proper functionality
Which systems are best for storing large amount of information
Designing applications that are tailored to the organization that you work for
How information is shared and transmitted between various networks
Enroll in our Information Technology Associate of Occupational Studies (AOS) program today and secure your future.
About Us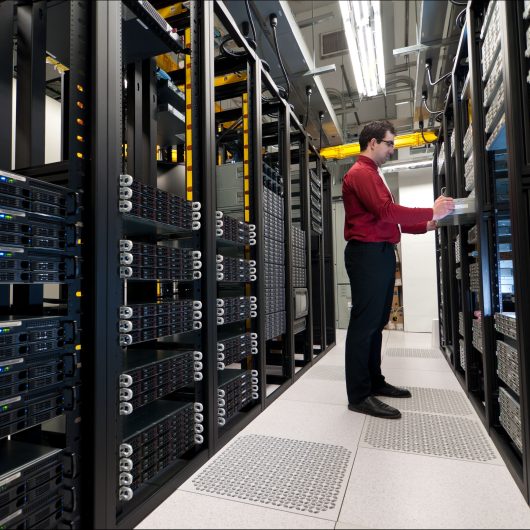 Wondering what we're like? ITI Technical College was founded in 1973 by an instrument technician. From the very beginning, we've had a hands-on expert to teach the student, and we haven't changed that since. We make sure to focus on every student and to provide as personal an education as we can. We're accredited by the Accrediting Commission of Career Colleges and Schools, and we have the tools to give you the education you need.
When it comes to finding an information technology school for you, consider us. Our programs are designed according to the needs of the people and employers in Louisiana and the entire Gulf Area. We have a large campus with all sorts of trades being taught so we're confident we have a program that will not only keep you on the track to a new future but also keep you interested! Our teachers are all experts in their field, with real-world knowledge and teach with plenty of hands training to be sure you are prepared when you are ready for a new career. We've built ourselves on the premise that we're teaching you how to make your living doing something you love and doing it well.
If you're ready to consider your new career, look into ITI Technical College. We have affordable information technology programs, and we'll train you how to be one of the best in your field. We'll keep you focused and motivated to ensure you'll complete your Associate in Occupational Studies (AOS) Degree quickly, and you'll get back out into the workforce in no time. Don't worry from day to day whether you'll manage to find a better job doing something you love, take your life into your own hands, and make that change now! It doesn't take long to make a change for the better, and once you're at ITI, you'll wonder why you didn't come before! Contact us today to start the admissions process and take the first step towards your new career!
For more information about graduation rates, the median debt of students who completed the program, and other important information, please visit our website: https://iticollege.edu/disclosures.htm