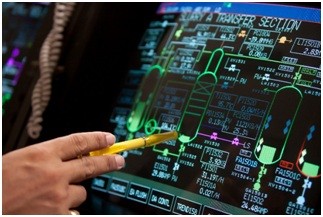 The world is changing as it adapts to new technologies and increased presence of automation. While many aspects of industry were once dominated by manually operated machines and relied on human intuition, those same aspects of industry are being replaced by more automated processes. These processes will ultimately lead to more advanced workplaces and different interactions between humans and machines. Industrial instruments & controls help to achieve the necessary productivity and to ensure that the job is done right. As you look to start a new career, exploring a field that deals with instrument and control systems can offer challenges and rewards while also leading to other potential opportunities in the future. Before diving in though, it is important to understand what a control system is and how control systems affect the industry.
Understanding Control Systems Technology – What is it Used for?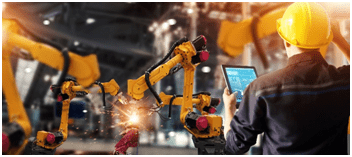 In industry, a control system is an electronic or mechanical device that is responsible for the regulation of other electronic and mechanical devices via control loops. These systems can be mechanical, electronic, or both, but many newer control systems are shifting toward being fully digital. Control Systems serve many different purposes, so they are often unique devices. As a central part of the industry, control systems are responsible for controlling many aspects of automation. Some of the best process examples include:
Industrial Control Systems (ICS)
Distributed Control Systems (DCS)
While conducting your research, you may also be wondering: "What industries can I work in? What type of impact will I have by taking up this course of study?"
There is a growing number of fields that can benefit from your knowledge. Some of these fields include:
Quality control
Sewage treatment plant operations
Pharmaceutical manufacturing
Metalwork and mining
Food processing
Water treatment plant operations
Boiler Controls
Power plantsoperations
Chemical plant operations
Paper Mill operations
While this is only a small sampling of the industries that rely on some form of automation today, they all have one thing in common: the need to eliminate the human component. Human beings will always be necessary for manufacturing, but humans have things in common that machines do not. For example, human workers become fatigued, they require consistent breaks, they can become ill, and are always prone to at least some margin of error. By replacing human workers with machines at some point in the process, plant operators can eliminate or greatly reduce mistakes and create a loop that can be repeated ad infinitum if the machines are properly serviced and maintained. In most cases, automated machinery operates more efficiently than human workers and it can also relieve certain workers from tedious or dangerous tasks. Furthermore, there are many other business-specific benefits to consider when planning to implement control systems in a manufacturing or other process.
For instance, automating a specific plant process using control systems will likely save an organization money over time, even though there may be a large upfront cost. Between skilled labor wages and increased efficiencies, some organizations stand to realize significant savings once a process is automated. By using automation and the instruments that oversee the processes, an organization may be able to operate processes within its plant for 24 hours a day, 7 days a week during peak times. This could result in increased efficiency and additional cost savings.
A Note About Control Loops
When you enroll in a high-quality program dealing with instrument and control systems, you will likely learn about the two different types of loops – open loops and closed loops. An open-loop circuit requires human input, but a closed loop is entirely autonomous. As you progress further in your studies you will learn that some processes can be changed at will between closed loop and open loop – it all depends on the process, what it controls, and what it needs to accomplish.
During your studies, you will likely learn about a wide range of hardware including:
Programmable Logic Controllers
Programmable Automation Controllers
Remote Terminal Units
Intelligent Electronic Devices
Control Servers
In control systems, the loops are made from a sensor, a controller, and a control element. In the circuit, the controller will get a signal from the sensor, which is then forwarded to the instrumentation, then to the terminal units. After moving to the final control element, the process is adjusted accordingly, and the operation begins again. While it might sound straightforward, loops like these are responsible for keeping many industries moving along at a breakneck pace that allows them to compete in an ever-changing and ever-growing market continuously.
Getting into the Field
After conducting even a small amount of research, you will learn that instrument and control systems is a field with opportunities for growth and a diverse range of career paths. Many experts believe control systems and other automated processes will continue to take over industries as technology continues to advance. If you are looking to break into this industry and are wondering how to enter it, consider finding a comprehensive program dedicated to basic math and basic electricity, both of which will lead to more advanced courses including instrumentation, central pressure, and instrumentation electronics. Becoming certified in instrument and control systems requires more than just a few classroom lectures – it is a conglomeration of subjects and programs, all of which will come together to help you form an understanding of the complete picture. Temperature, flow, hydraulics, valves, control elements, and much more will factor into your full knowledge and ability to perform your job. These processes and concepts are taught at a high level, and it is important to find a program taught by instructors with years of industry experience who can speak from first-hand experience to help you learn.
The Benefits of Attending ITI Technical College to Learn Instrument & Control Systems Technology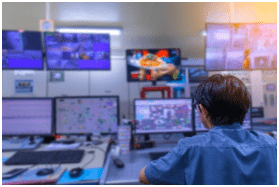 ITI Technical College offers students many benefits as they earn their certification or degree, including:
Valuable Classroom Instruction – Learn from books and through object lessons as you master the artof instrumentation.
Hands-On Instruction – While classroom instruction is beneficial, hands-on learn is importantfor mastering certain aspects of your training
Lab work – You will have an opportunity to work with the equipment that you would see in the field, ensuring that you are ready to make the most significant impact and benefit your industry upon graduation
Experienced Instructors – The importance of qualified instructors cannot be overstated. A field like control systems technology has a significant impact on many sectors, making it essential to learn from those who have been there and have spent their fair share of time in the field
Upon graduation, you will likely be ready to maintain, install, and even troubleshoot the equipment you have worked with in the classroom during your education. Common job titles include:
Instrumentation Electrical Technician
Instrument Fitter
Instrumentation Repair/Maintenance Technician
Assistant Instrumentation Designer
Instrument Sales Representative
Are you ready to kick off your career and try something different? Are you prepared to enter a field that needs new applicants, new labor, and most importantly, fresh minds? The world of automation and instrumentation is one that is consistently changing as we move from analog to digital and beyond. If you are prepared to try something new, then now would be an excellent time for you to contacting the admissions experts at ITI Technical College by giving us a call or by filling out the form to schedule your campus visit or admissions meeting!
The world is constantly changing, and the need for automation will likely only increase during the next ten years or so. While it may be difficult to know where the industry will be in ten years, or how much it will change between now and then, it is easy to tell that this complex industry demands a high-quality education to start off strong. ITI Technical College offers students experienced, passionate instructors who genuinely want to see their students do well and navigate the exciting world of instrumentation successfully. Contact us today, and embark on your journey to live a better life!
Instrument & Control Systems Technology (AOS) Training School –
Associate in Occupational Studies Degree Program IC10T
Major Occupations for which graduates will be qualified:
[line style=normal][/line]