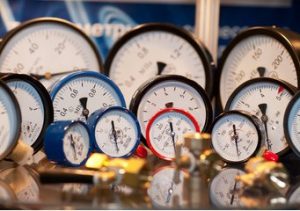 Industrial instrumentation is a course where the student learns about industrial machineries like pumps, valves, and motors. Industrial instruments are used to measure data in an engineering setting. Students who complete an Industrial Instruments class will learn how these machines work as well as their practical applications on production lines or other settings.
ITI Technical College offers this certificate. If you are considering enrolling in an Industrial Instrumentation program, read on to find all the information that you need on Industrial Instrumentation.
The program deals with measuring, detecting, and controlling industrial processes. It encompasses a broad range of disciplines in the physical sciences including: mechanical engineering, electrical engineering, computer science/information systems management, software design and development.
Industrial Instrumentation Program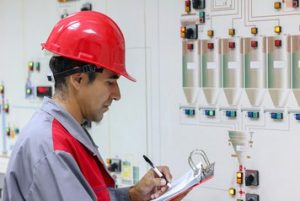 A program that prepares individuals to apply basic engineering principles and technical skills in support of engineers engaged in developing control and measurement systems and procedures. Includes instruction in instrumentation design and maintenance, calibration, design and production testing and scheduling, automated equipment functions, applications to specific industrial tasks, and report preparation.
Successful graduates will be prepared to work as entry-level technicians equipped with the skills required for testing, installing, inspecting, calibration, maintaining, and troubleshooting process-controlled systems. 
The graduate will probably be employed by a large industrial or commercial organization or by an instrument servicing company. Work will be in a wide variety of industrial settings such as chemical plants, pulp & paper manufacturing, food processing plants, air and water pollution control agencies, petroleum exploration and refineries, and nuclear or fossil fuel power plants. Skills may also apply to a present occupation or related discipline.
Industrial Instrumentation School
Industrial Instrumentation is a program that trains students for the future in industrial instrumentation. Industrial instruments are used to monitor and control processes in various industries such as manufacturing, power generation plants, chemical production facilities among others. The combination of applied engineering principles with the technical skills needed to operate these complex systems many times requiring specialized training makes this field an exciting career choice for motivated individuals who want to work with modern technology and develop their expertise on some of today's most sophisticated equipment.
Some certifications may be required depending on what area you wish to study after completing your degree or certificate coursework.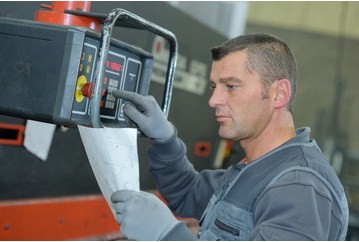 Industrial instrumentation is a field that focuses on the use of various instruments in monitoring and controlling industrial processes. It is an engineering discipline that deals with the design, installation, operation, maintenance and servicing all types of measurement devices used in industry.
The training is a great way to get into the Industrial sector. It allows you to explore all that this industry has to offer and equip yourself with the skills needed for an exciting career in process measurement, control or automation. 
Industrial Instrumentation Career Requirements
Industrial Instrumentation is a career that requires training and education. For someone to start an Industrial instrumentation program, they will need to apply for admission into ITI Technical College . The next step would be getting accepted into the course which may require prerequisites being fulfilled. Once these steps are completed, there should be no problem with starting a successful Career.
Industrial Instrumentation Program – Requirements: Applicant must have high academic standing in math and science courses like Algebra I & II; Geometry, Physics (preferably including electricity and magnetism), Biology; Chemistry III; Trigonometry (or AP equivalent); Calculus AB or BC ; Statistics/Probability (AP  or IB equivalent) and a course in Data Collection, Analysis, or Design.
Industrial Instrumentation Training – Requirements: Applicant must be at 18 years old to enroll into the program; have completed high school with an overall GPA of 70% or higher (or GED), meet graduation requirements for admission to postsecondary education, submit proof of passing algebra I & II courses, geometry courses, physics including electricity and magnetism class (preferably), biology class and chemistry III classes.
Industrial Instrumentation Jobs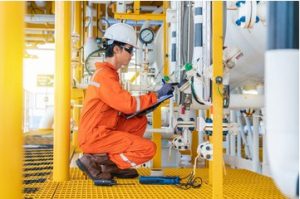 There are many jobs for people who train in this career path including: laboratory technician; materials engineer; process control specialist; electrical test technician.
The career requirements would depend on what type of industry you want to become an Industrial Technician for . 
Industrial Instrument technicians also work alongside engineers and chemists as they need instruments monitored onsite because the data they collect is crucial for them to do their jobs properly. Those who specialize in this field will take classes such as algebra, trigonometry, physics and chemistry along with industrial instrument technology at an accredited college program that provides these programs.
The types of Industrial Instrumentation Jobs that are currently in demand include field engineer, construction/project manager, quality inspector, production supervisor and more.
Industrial Instrumentation is a growing field with employment opportunities. 
Industrial engineers are in charge of the design, implementation and optimization of complex systems that use industrial processes and equipment. This includes automation, robotics, semiconductor manufacturing, oil fields extraction etcetera.
For more information about graduation rates, the median debt of students who completed the program, and other important information, please visit our website: https://www.iticollege.edu/disclosures.htm
References and resources:
Industrial Instrumentation
Certificate Program II10T
Major Occupations for which graduates will be qualified:
Classification of Instructional Programs - Occupational Title
default
Classification of Instructional Programs - Occupational Title
15.0404 – Instrumentation Technology/Technician
default
APPLY
NOW
PROGRAM
DISCLOSURES