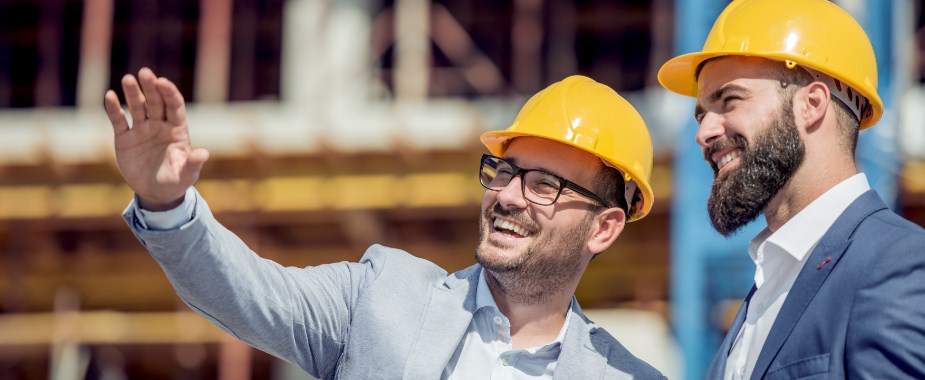 Despite the current U.S. economic situation, the housing boom is strong in many cities and states. Lumber prices and mortgage rates are down again which encourages more housing construction. Thousands of young adults are buying their first house, condo, townhouse, or duplex. These drivers keep the residential construction industry hopping and optimistic for the next decade or two.
The business side of construction is the other sector of our economy that needs more construction managers. Small enterprise starts to large corporations need the services of these professionals. Expansions of current facilities and additional locations are also on the rise for many companies and non-profit organizations. If you are thinking about a Construction Management career and all its benefits, keep reading.
Is a Construction Management Career Worth It?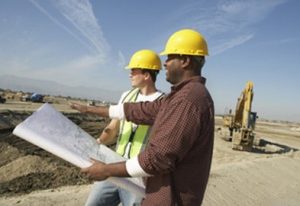 According to the U.S. Bureau of Labor Statistics (BLS), the demand for construction and extraction workers is projected to grow by 6% from 2020 to 2030. This translates into about 400,000 new jobs, many of which are construction managers. (Extraction means extracting raw materials from the earth, such as oil, metals, minerals, and natural gas for processing.)
This industry also includes construction work all across the spectrum, including:                   
Creating roads

Building dams

Erecting power plants

Building processing operations

Retail stores and factories

Wholesale warehouses
All these projects and more require managers and supervisors to get them built on schedule and within budget.                                                                                             
The median annual wages for construction and extraction workers was $48,619 in May 2020 and managers earned much more with an Associate Degree. The demand for leaders is expected to grow 11% during the next decade. It certainly looks like the jobs and salaries are there, so get started on this career soon.
Start with Your Current and Past Work Experiences and Talents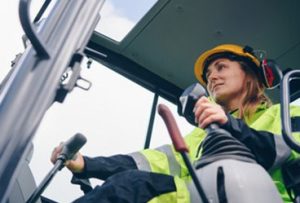 If you are interested in pursuing this career, you probably already possess some knowledge and skills in it. Moving from construction worker to construction manager is a large step for the inexperienced. That's why you need to refresh or update your current knowledge and skills with a little self-learning. This will make it easier to earn an associate degree and move into an entry-level supervisory position.
Watching videos and interviewing managers about their job requirements is a great way to self-educate. You will gain many valuable tips from pros, and some will be willing to help you all they can. Stable managers won't worry about you taking their jobs because they know there is always room for one more leader.
"Despite the current U.S. economic situation, the housing boom is strong in many cities and states. Lumber prices and mortgage rates are down again which encourages more housing construction."
Earn an Associate Degree in Construction Management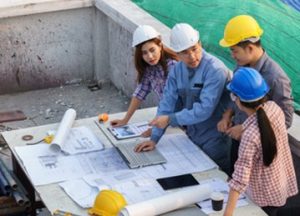 It will be to your advantage to earn a two-year degree from a technical college rather than from a community college. Technical degrees offer more hands-on training and practical experience while pursuing your education.
Classes tend to be smaller in technical schools where you typically have more time for instructor and student mentoring. This little extra touch of training can be very meaningful for current classes and labs as well as your future career. Technical schools also require fewer general education courses that open the way for more construction elective classes.
Market Yourself for This Dynamic Career
Earning a college degree and upgrading your skills is not enough to find a solid entry-level job today. You must learn to market yourself in the following ways:
Work with your college placement office

Learn to create effective resumes and cover letters

Discover how to search the job market thoroughly

Learn essential interviewing tips and typical employer questions

Find out what to ask prospective employers

Learn how to write effective thank you notes and emails
Your college job placement office will provide valuable insights into securing a good job.
This College Is Worth Your Consideration
ITI Technical College in Baton Rouge offers an Associate of Occupational Studies (AOS) Degree in our Construction Management Program. Students learn from seasoned faculty members who are dedicated to their success in educational pursuits.
For more information about graduation rates, the median debt of students who completed the program, and other important information, please visit our website at: https://iticollege.edu/disclosures/