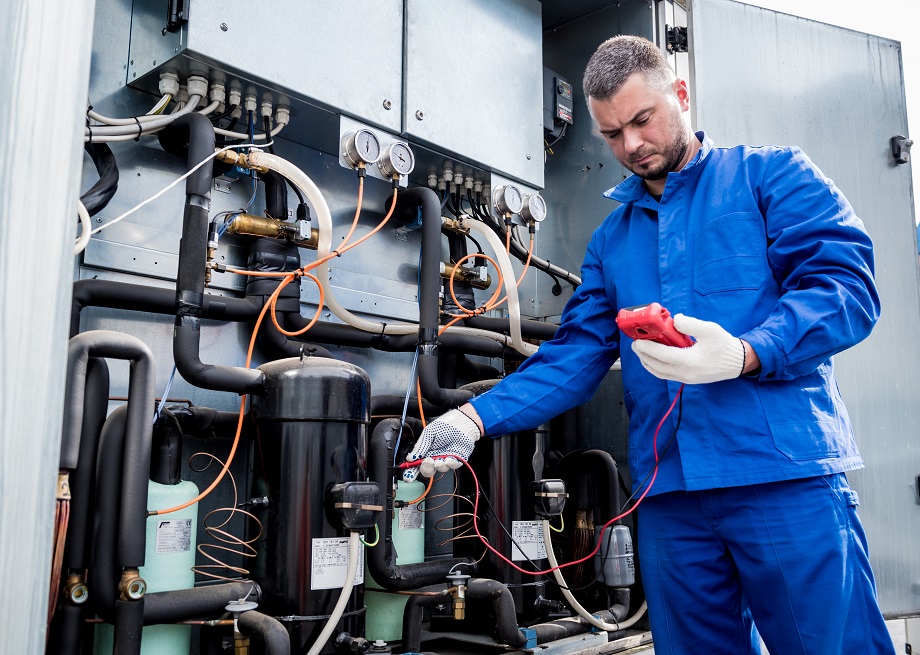 Green HVAC efficiency uses advanced technology to control temperatures more accurately and efficiently than conventional systems. Going green in today's U.S. business and industry means adopting principles, practices, and policies to protect us and our planet. It is an attempt to preserve our resources, economy, create more sustainability related to them, and improve the quality of life for:
Putting it another way, a green business seeks to serve the best interests of its local and global environments. They want a healthy planet and consider more than just profits and reputation. A green business also considers its impact on local and global societies. Let's turn our attention to advancing energy efficiency and sustainability in the HVAC industry.
What Is Green HVAC Efficiency?
A green heating or cooling unit uses less energy to do its job than old or standard units. With today's advances in the HVAC industry, green systems can lower energy consumption by 20% to 50% depending on the technology, equipment, and fuel sources. This reduction in energy costs can significantly benefit homes and businesses. Green HVAC units provide bonuses:
Reduces operating costs
Requires less maintenance
More reliable
Gives long-term efficiency
Equipment lasts longer
Green HVAC equipment and systems can almost pay for themselves over time with less energy costs. There are also local, state, and national incentives for installing green energy technology. Now is a great time to upgrade your old HVAC system, or install one in a new home or business.
Green HVAC System Sustainability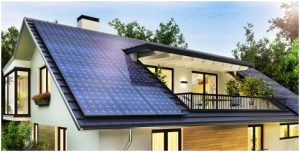 Green HVAC system sustainability is created by using more efficient equipment and sources of energy. Two of these sustainable energy sources provided by nature are the sun and wind. Equipment harnesses them to convert sun and wind into power that significantly reduces carbon emissions.
Solar and wind power can either go directly into the HVAC unit or be stored in a battery system until it is needed. Geothermal heating and cooling systems are also sustainable because they use energy below the earth's surface. All these and more are sustainable because we are not deleting them like fossil fuels. There seems to be an unlimited supply of these energies.
Going green "is an attempt to preserve our resources, economy, create more sustainability related to them, and improve the quality of life."
Green Heating Equipment and Systems
New technologies, as well as improvements in standard HVAC systems, provide efficiency and sustainability. The best eco-friendly heating unit is an electric heat pump system, and there are many types of them available. Your unit can be a ducted or min-split system without ducts. Other systems you might want to consider include:
Dual-fuel heat pumps
Geothermal heat pumps
Hydronic (hot water) systems
Solar and wind
Quiet duct wrap (not a system)
Consider the size of your home or business, budgets for equipment and energy bills, talk to several HVAC installers and choose the best for your situation. Heating systems have evolved from burning wood to nuclear energy, and we look forward to what comes next.
Green Cooling Equipment and Systems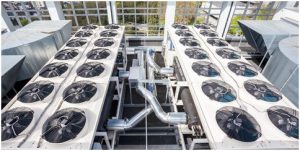 Green cooling equipment and systems can overlap with heating systems for residential, commercial, and industrial use. Other cooling systems exist we have not yet covered, including:
Efficient ceiling and exhaust fans can move more air than you might expect
Ice-powered AC units use large quantities of frozen water instead of refrigerants
Reverse-cycle AC units are the most energy-efficient cooler, irrespective of their fuel source. They also generate less greenhouse gas emissions.
Each year science and technology advance our concepts of cooling and heating. As we learn more, we develop, manufacture, and use equipment and systems that take advantage of them.
Would You Like to Work in this Industry?
Working in the HVAC industry gives technicians the personal satisfaction of helping people stay comfortable year-round in their homes and at work. If you want to be a part of this industry, earn a college degree to prepare yourself.
ITI Technical College has a special opportunity for you. Earn an Associate of Occupational Studies (AOS) Degree in Air Conditioning, Refrigeration, and Electrical Technology. Upon graduation, you will be prepared to work in an entry-level position in this fascinating and rewarding career.
Request more information about our college and its programs, and then arrange for an interview with one of our admissions representatives. Our faculty, staff, and administration are dedicated to your success!
For more information about graduation rates, the median debt of students who completed the program, and other important information, please visit our website: https://www.iticollege.edu/disclosures