How to Be Successful in an Air Conditioning, Refrigeration, and Electrical Technology Career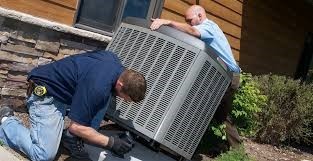 Virtually all homes and businesses need efficient air conditioning and heating systems for year-round comfort. Unless you live in more primitive conditions, an HVACR system is indispensable. With many older technicians retiring and many younger workers entering computer technology and service careers, new HVACR technicians are in demand.
Unlike some industries that are located regionally, HVACR products and services are needed in every state. There is a wide range of heating and cooling appliances on today's market and technicians must have the knowledge and skills to install and service all of them.  The following guidelines will help you become successful in this career field.
Current Status of the HVAC Industry
Current economic conditions show a temporary downturn in sales, but the market is projected to rebound later this year. This rebound will put many HVAC technicians back to work in the residential, commercial, industrial, and government sectors.
Recent research and development have resulted in more efficient heating, refrigeration, and cooling equipment and systems. 'Smart' home technology has created more convenience for controlling temperature settings and hours of operation for HVACR systems. Better equipment saves money on year-round utility bills and this is welcomed in today's economic climate.
According to the Bureau of Labor Statistics (BLS), there is a projected 4% job growth in this industry from 2019-2029 with a median income of $48,730 for 2019.
Air Conditioning Systems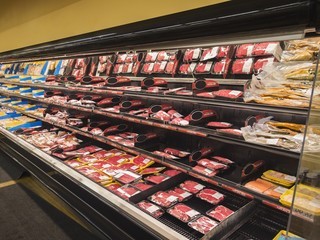 HVACR installers and technicians need training and education in installing and servicing all types of air conditioning systems. When attending a technical school program and with experience, they become aware of these systems, effective work practices, and people skills for:
Learning how to analyze customer needs for AC systems
Differences between brand name products and their effectiveness
Proper equipment installation methods for compressors and thermostats
Annual servicing of AC equipment and components
Accurate estimations of total costs
Selling annual service contracts to customers
By mastering this list, technicians will establish themselves in the industry as effective employees and build customer relations. Excellent service will yield additional future clients for AC, heating, ventilation, and refrigeration work.
"All HVACR equipment and systems must be properly wired to meet building codes and safety issues. Technicians must master all wiring methods to boot up and operate refrigerated systems."
Heating and Ventilation Systems
Technicians must be well versed in heating systems and ventilation layouts to service the overall HVACR market. They also need specialized knowledge of heating equipment for colder climates to keep customer energy bills under control. Just like AC training, technicians need a solid college education in this field and to learn from working closely with a master of the craft.
Skills for heating and ventilation systems are similar to those of AC work, including:
Learning how to analyze customer needs in all climates from warm to cold and humid to arid. Technicians need knowledge of adding humidifying equipment to heating systems in dry climates to keep customers healthier.
Knowledge of the best types of equipment for customer needs – residential or commercial systems
How to install insulated ductwork and ventilation systems that do not leak air
Technicians should spend some time on and off the job in personal study of the latest efficient HVACR equipment on the market and installation methods.
Refrigeration and Electrical Technology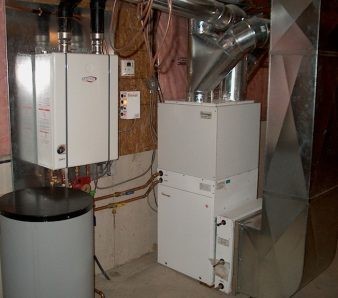 Refrigeration equipment includes air conditioners and coolers for storing perishable foods, medications, and other items that must remain cold. Technicians learn to work effectively with:
Absorption Refrigeration – These systems rely on compressing and expanding a refrigerant product in an absorption process instead of electric mechanical compressors.
Evaporative Cooling – These systems do not use traditional refrigeration cycles but rather cool warmer air by blowing it over water containers as it enters homes. The equipment used is often called 'swamp coolers.'
Thermo-electric Refrigeration – This type of refrigeration does not use a refrigerant or water but instead uses an electric current and a thermocouple to produce cold air. It is typically used for smaller cooling loads that are difficult to reach like some electronic equipment and systems.
All HVACR equipment and systems must be properly wired to meet building codes and safety issues. Technicians must master all wiring methods to boot up and operate refrigerated systems. By doing so, they will please both customers and employers and go far in their careers.
Jumpstart Your Career with College Training
The best way to build a strong future in an HVACR career is to earn an Associate of Occupational Studies (AOS) Degree in Air Conditioning, Refrigeration, and Electrical Technology. Let the professionals at ITI Technical College in Baton Rouge teach you the knowledge and skills necessary to be successful.
For more information about graduation rates, the median debt of students who completed the program, and other important information, please visit our website at: https://iticollege.edu/disclosures/