Are you someone who loves complex designs and technical processes? Do you like to create things? If you can answer yes to these simple questions, then you may be interested in studying at the ITI Technical College School of Drafting and Design. In Baton Rouge, LA, we offer courses that can prepare you for architectural and mechanical drafting, allowing you to work in an exciting industry where you will have the opportunity to design the buildings of the future.
Have You Got What It Takes for Drafting & Design School?
Drafting and design is a highly specialized technical field, so you'll need to be ready to devote your time and energy to learning during the course. Ideally, you'll be someone who has an analytical mind, you will have strong problem-solving skills, and you'll have the creativity for when it is needed. Keep in mind that not every project will allow you to be creative with complete freedom. You will experience times when you will need to create designs that are exactly to customer specifications, so you'll need to be highly detail-oriented and able to follow instructions.
Mathematical skills are also important, especially considering the precise nature of both architectural and mechanical drawings. If you're in your final year of High School study, advanced mathematics classes can help you to prepare for your drafting education. You'll continue to develop concepts from Cartesian mathematics, algebra, geometry, and other important areas while you are studying at a school of drafting and design.

You'll Learn How to Use Industry Standard Drafting Software
Since the early 1980s, Autodesk software has been the leader in computer drafting technology. Their software AutoCAD is currently the industry standard and has been for over three decades. You'll learn how to use this software to create computerized representations of objects and structures, or even tools and completed products. If you choose to follow a career in mechanical drafting, then you'll be focused more on creating tools, machinery, and individual items for technical pieces. In architectural drafting, you'll be more focused on designing structures to customer specifications.
You'll learn about the right materials to use when designing, and you'll find out how you can create both 2D and 3D blueprints. The use of AutoCAD software will also allow you to create advanced visual representations like exploded diagrams and animated drawings.
After working with AutoCAD at CAD school, you'll understand why it has become the industry standard. It allows drafters and designers to cut down on the time it takes to create concepts and blueprints that are ready to go into production. You'll be able to create reusable resources, such as standardized machinery pieces, or common elements that can be used in architectural drafting.
Best of all, you'll gain access to the full student edition of AutoCAD while you are enrolled at ITI. You can use this at home on your own computer, allowing you to consolidate your learning, even when you are outside of the classroom.
Get a Better Career with ITI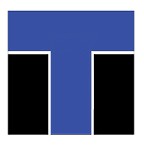 If you want to have a recognized qualification that allows you to stand out in a competitive job market, then it's time to take a look at the Drafting and Design Technology Associate of Occupational Studies (AOS) Degree at ITI Technical College. We have a team of expert tutors and support staff, ready to help you develop the skills and knowledge that you will need. Our AOS course runs for two years of full-time study, and our students enjoy extensive employment opportunities in their chosen industries.
Talk to us today by picking up the phone, or simply leave your details on our online contact form. We'll talk you through the complete course requirements, and the application process, and we can even help you understand the financing options available. Financial aid is available for those who qualify.
Your future is just one good decision away, so make it the right one with ITI Technical College.
For more information about graduation rates, the median debt of students who completed the program, and other important information, please visit our website: https://iticollege.edu/disclosures/