U.S. production and processing facilities are rapidly changing to keep pace with product demand and foreign competition. Each passing year sees less manual labor in the workplace and more automation brought about by advanced electronic technologies.
As industries work harder to keep quality up, prices down, workplaces safer, and their stock prices stable, automation is playing a key role to accomplish these goals. Better environmental concerns are also taken into account to help make America 'greener.'
If you are planning a career in this technology, you should understand the basics of:
Better, faster, safer is the name of the game in automation
Automation has changed the way CEOs manage their companies
How AEST affects the production and processing of employees
Why consumers benefit from automation
Jump Starting a career with a college degree
Better, Faster, Safer Is the Name of the Game
 As competition heats up, factories and processing plants must find ways to speed up their operations. Although the initial cost can be very high, automation is the best way to reach
this goal. Advanced electronic devices, equipment, and machinery are employed to eliminate duplication of efforts by human hands and minds to produce products faster.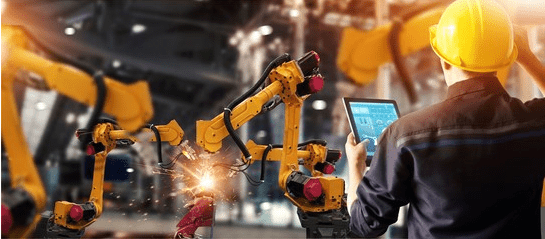 Not only can more be produced in less time, but automation is also improving the quality of parts and completed products. Once the automation equipment is perfected, virtually all human error is eliminated in the quest to provide customers with the best work possible.
More importantly, most workers now benefit from working in a safer environment. Fewer accidents occur and air quality is improving in most factories and processing atmospheres in the U.S. Automation and their electronic systems will continue to improve with each passing year.
How Company CEOs Conduct Their Jobs Differently
Corporate owners, CEOs, and managers typically feel more secure in their jobs with advanced automated operations. By improving productivity and creating safer workstations, they are generally able to make sounder decisions and take fewer chances that may prove negative.
By reaping the benefits of automation, CEOs can spend more time on their prime objectives:
Ø  Working on the 'big' picture of their business
Ø  Creating more entrepreneurial opportunities
Ø  Letting lower management handle the details
Ø  Work toward better employee benefits and pay
Automation and electronic systems technology is a strong positive for all U.S. corporate leaders.
"As industries work harder to keep quality up, prices down, workplaces safer, and their stock prices stable, automation is playing a key role to accomplish these goals."
How Automation & Electronic Systems Technology Affect Employees
Automation and artificial intelligence (AI) will lead to a net job increase during the next five years. A study by the World Economic Forum reveals that automation will eliminate 85 million jobs worldwide by 2025. At the same time, it projects that 97 million new jobs will be created, or an overall increase of 12 million jobs.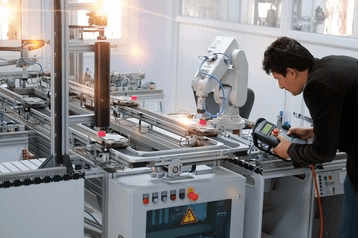 Examples of these types of jobs include:
v  Robotic operators and repairers
v  Automation and electronic technicians
v  Process automation specialists
v  Information security technicians
v  AI and machine learning specialists
Many workers will have the opportunity to learn new skills to adapt to new jobs. New automation creates improved worker safety with reduced strains and injuries on the job while other employees may experience higher wages.
Why Consumers Also Benefit from the Changing Workplace
The bottom line for consumers and business customers is higher quality products and stable prices from automation. Innovation leads to new products, improved versions of existing products, and perhaps an easier life. Many of them will be safer to use at home and at work.
Intelligent automation allows organizations that serve the public to do more with less. It enables more efficient delivery of their services to you and me.
Jumpstart Your Career with an Automation & Electronic Systems Technology Degree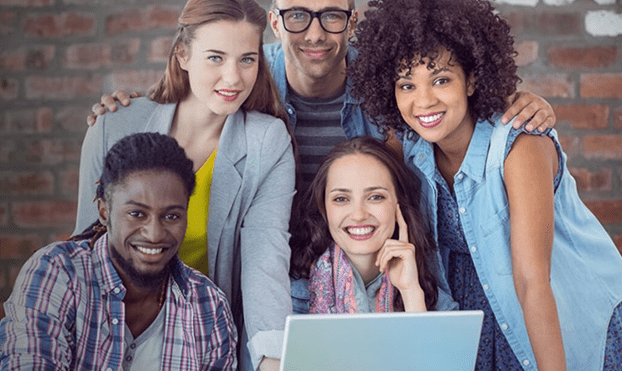 Build a strong career with a degree in automation and electronic systems technology from
ITI Technical College. Enroll in our Associate of Occupational Studies (AOS) Degree in the Automation and Electronic Systems Technology Program to reap its benefits.
For more information about graduation rates, the median debt of students who completed the program, and other important information, please visit our website at: https://iticollege.edu/disclosures/