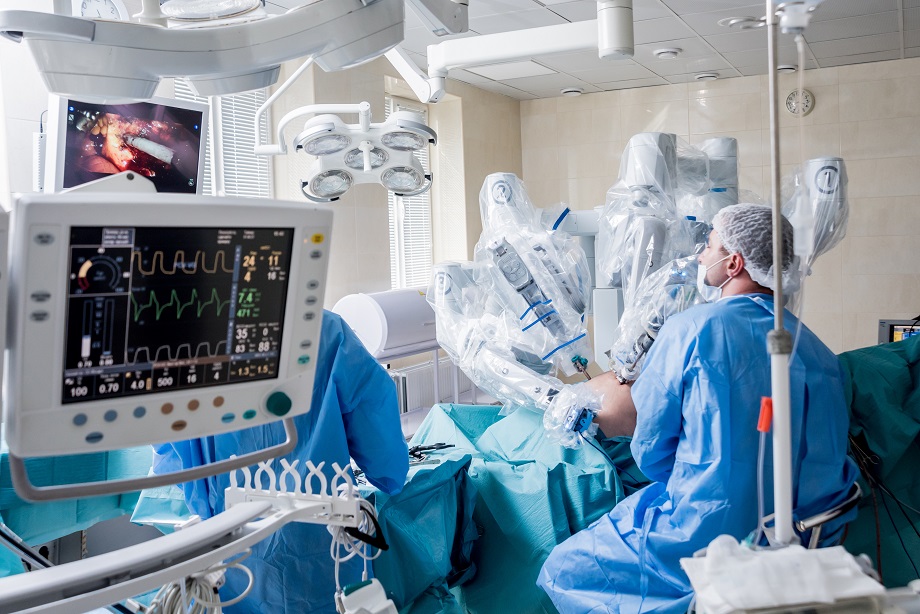 Each year new career opportunities pop up in automation engineering for both engineers and technicians. Robotics, artificial intelligence (AI), and machine learning are leading the way to increase efficiency in manufacturing, warehousing, control systems, healthcare, and more.
Global and domestic competition demands producing more in less time while keeping quality high for both products and services. The most significant way to accomplish these goals is by using advanced automation and robotics. Their use can generate more accuracy, improved worker safety, higher quality, fewer mistakes, and less waste.
Skills Needed For Career Paths In Automation
The skills needed for a successful career in automation engineering are developed in college training and on the job. Entry-level jobs typically require an associate degree and these skills:
Hard Skills                                         
Knowledge of operating automated machinery
Operating skills in robotics, pneumatics, and hydraulics
Maintaining and repairing machinery quickly
Understand mechanical and electrical principles
Operate computer-controlled systems
Troubleshoot system problems
Working knowledge of instrumentation and calibration
Soft Skills
Good communication and teamwork skills
Analytical and problem-solving abilities
Innovation and compliance with company policies
Accurate documentation and reporting
Detail-oriented and dexterity with eye-hand coordination
A self-starter who carries out projects to completion
These general hard and soft skills apply to any career path in automation. Employees receive specialized on-the-job training when additional knowledge and skills are required.
Robotics And Automation Are Used In Many Industries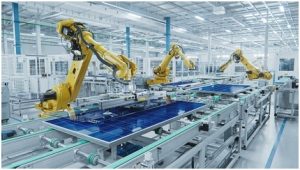 Each year, more employers need well-trained people to work with robotics in their operations. Automating with robots is not just a luxury – it is a necessity to remain competitive on a global scale. U.S. companies compete with cheap foreign labor and raw materials, and the use of robotics is the ideal solution.
Workers have abundant opportunities to help build and implement robotic technology. The need for them is growing but the supply of trained individuals to work with them is limited. The industrial sectors most likely to adopt more robotics are:
Consumer goods
Electronics
Energy technology
Foods and beverages
Utilities
This list shows that robotics and automation are not limited to the manufacturing industry. More companies will use hyper-automation to automate all business processes that can be or should be automated.
"Each year new career opportunities pop up in automation engineering for both engineers and technicians."
Automation In Warehousing and Storage           
As online purchases continue to grow with companies like Amazon, Walmart, Apple, and eBay, warehousing becomes more significant. More goods must be stored in distribution centers and warehouses to keep deliveries on schedule and ahead of the competition.  
Careers are growing in this sector of the economy. For example, Conger Corporation looks at robotics and automation in the following way. Warehouse automation is the process of replacing repetitive tasks with automated systems. The goal of these systems is to eliminate labor-intensive and time-consuming duties. This frees up workers to concentrate on more value-added tasks such as quality control and customer service. Some automation trends include:
Automated guided vehicles
Autonomous mobile robots
Automated storage and retrieval systems
Predictive maintenance
Industrial internet of things
Moving goods onto conveyor lines
Loading and unloading trucks
Career Paths In Automation: Control Systems And PLC Programming
Automation technicians work with control systems and programmable logic controllers (PLC). These industrial computer controls continuously monitor the state of input devices followed by making decisions based on custom programs that control the state of output devices.
The PLC establishes the basis for most industrial safety, control, and automation systems. They are designed to perform specific tasks while interacting with other users and systems. There are significant benefits associated with PLC-based control systems:
Durability for working in harsh industrial environments
Life spans of up to a decade or more
Easier to program them
Reliability that requires little maintenance
Automation In Healthcare Creates Jobs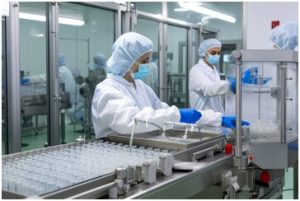 Automation and robotics have entered the healthcare industry where medical professionals and patients are both reaping benefits. Automation is re-imagining healthcare by enabling efficiencies that would be virtually impossible with manual processes.  Studies by the firm Relatient reveal these prominent benefits:
Easier scheduling
Cost reduction
Easy transfer and access to data
Fewer errors
Handling emergencies
Adapting to change
The company determined there is higher patient satisfaction, more information privacy, and quicker patient scheduling with automation. Medical staff members are freed up to focus on more important tasks.
Each year more businesses and industries are incorporating robotics and automation to enjoy their benefits. Find out how you can launch a career in this rewarding and challenging career. Contact ITI Technical College today if are interested in starting any Career Paths in Automation.
For more information about graduation rates, the median debt of students who completed the program, and other important information, please visit our website: https://www.iticollege.edu/disclosures