After attending process technology school, you can begin any number of diverse, amazing careers. One of the most popular career paths is becoming a plastic extrusion operator. In this line of work, you will be responsible for controlling and monitoring the machines that shape thermoplastic metals. This is an incredible line of work that has a massive effect on our economy – more so than most people realize. As with any other highly rewarding career, however, there are quite a few things you will need to do to prepare yourself.
Attending Process Technology School
The level of education that you will need to work in this field will vary from employer to employer, much like any other job. For example, there are some employers that will be perfectly fine with hiring someone who does not have a high school diploma, but there are others who will require not only a high school diploma but also a college degree. Regardless of employers' requirements, attending process technology school can give you a significant head start in the field.
Regardless of your education level, you will initially work under the supervision of more experienced operators. As time goes by and you gain additional experience though, you will start to work independently. It can take up to a year to become skilled at operating an extruding machine if you enter the field with no experience.

Job Responsibilities
In this type of job, you will have several basic tasks that need to be performed which often include:
* Mixing Thermoplastic Materials
* Manipulating Machine Controls to Control Output
The second item in the bulleted list is extremely important as it will help to ensure that the resulting product is the right shape, size, and thickness. These specifications must be precisely followed as these machines are designed to produce several different products. Some popular examples could be wires, tubes, hoses, or even plastic bottles. The impact of these machines on our everyday lives and our economy cannot be denied – and you can be a part of it with the right training.
Get Started Today
Working as a plastic extrusion operator is an entry-level position and may not seem glamorous. However, you can use your industrial operator training to gain valuable work experience and use this position as a foundation to build a fulfilling, lucrative career. The job market is slowly recovering today, and we are seeing machine operators move into high-level positions all over. If you want to forge a path in one of these rewarding careers, then you should start by getting the education you need at process technology school.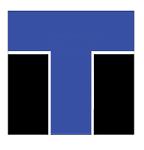 ITI Technical College provides process technician training on multiple levels. First, we provide in-depth classroom instruction which will aid significantly in getting you used to the thought process behind the profession. Along with that, however, you will receive hands-on training from highly educated and highly experienced instructors who have worked professionally in the field and have also been teaching for many years. You will receive the education you need and will soon be ready to take on the world of process technology!
All you need to do is take that first step and give us a call. Our expert admissions staff can provide scheduling help, course information, and general question answering. Financial aid is also available to those who qualify. Your future is out there, and it looks great. Take advantage of these opportunities and start your new career now!
For more information about graduation rates, the median debt of students who completed the program, and other important information, please visit our website at: https://iticollege.edu/disclosures/