Benefits Construction Managers Enjoy in the Housing Industry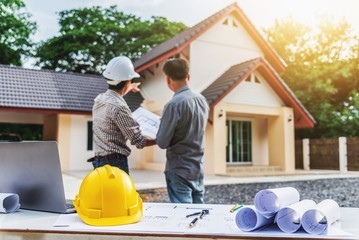 New construction managers typically start their careers in the housing industry and many later move into commercial construction. New housing and business starts are especially strong in some states and cities where opportunity abounds.
If your goal is working in the housing industry, five benefits may be awaiting you:
A growing housing demand
The current shortage of managers
Other employment opportunities
Intellectually challenging work
Chance to work in different cities and countries
The following ideas will provide enough information for you to seriously consider a career in Construction Management.
Growing Housing Demand
The current housing demand is not limited to single-family dwellings but also includes:
Duplexes
Tri-plexus
Apartments
Townhouses
Government Housing
Shortage of Construction Managers and Workers
The opportunities for new construction managers to land a job are solid for two reasons. One, many older managers are retiring, and two, there is a shortage of leaders for the growing market. Many younger workers are going into technology careers instead of building trades.
Both the housing and commercial construction industries are struggling with attracting and retaining qualified field job site managers. Other reasons for this shortage include: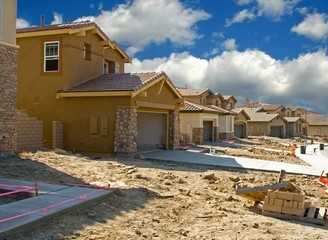 During recessions, laid-off workers seek other employment opportunities
There is a low supply of experienced talent
Fewer leaders going into field supervision
If your goal is working in the housing industry, five benefits may be awaiting you:
·    A growing housing demand
·    Current shortage of managers
·    Other employment opportunities
·    Intellectually challenging work
·    Chance to work in different cities and countries
A recent survey revealed that a high number of construction leaders identified their top risk as a limited supply of field managers. The report stated this condition is likely to extend for several years.
Opportunities to Move into Other Positions
With a college degree and some experience under their belts, residential construction managers have many additional employment opportunities. Typical positions can include:
Project Managers
Building Inspectors
Senior Managers
Construction Estimators
Industrial Construction Superintendents
Project Executives
Sales Representatives
Self-employed Managers
Construction Trades Instructors
These and other opportunities can come with your current employer or with other companies in the U.S. or abroad. If you enjoy working in other cities, states, or countries, you may have the chance to practice your construction management career in those areas.
Intellectually Challenging Work
Construction managers work on a variety of projects and with a variety of people.  They work with architects, city planners, clients, engineers, inspectors, lawyers, suppliers, and investors – not just subcontractors and craftsmen. All these interactions are intellectually stimulating and socially gratifying.
Another benefit is there is never a dull moment because your problem-solving skills are often challenged. Managers are leaders-in-training that automatically go with the job. Over time, you build a wealth of construction knowledge and skills.
Construction Management Work in Other Cities and Countries
If you enjoy traveling and living in other areas, you may have some opportunities by working in the fastest-growing U.S. housing markets. The top ten beginning with the fastest include: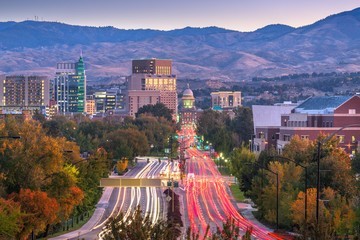 Boise, Idaho
Tacoma, Washington
Killeen, Texas
Spokane, Washington
Cleveland, Ohio
Buffalo, New York
Seattle, Washington
Indianapolis, Indiana
Stockton, California
Bridgeport, Connecticut
If you want to work in other English-speaking cities and countries, you can go for:
Montreal, Canada
Toronto, Canada
England
South Africa
Set your Foundation Here
Construction managers' income levels depend on training, experience, and employer. Many opportunities may be in store for construction managers in the U.S. and abroad during the next decade. Start your career with a solid foundation with an Associate of Occupational Studies (AOS) Degree in Construction Management.
For more information about graduation rates, the median debt of students who completed the program, and other important information, please visit our website at: https://iticollege.edu/disclosures/