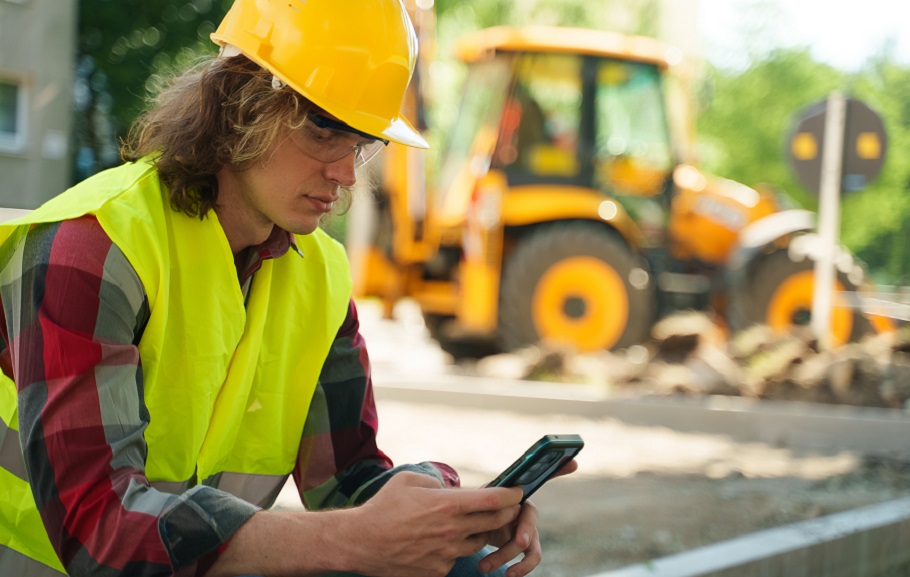 If you have often thought about Construction Management Career Paths, now is a great time to get into this industry. Prepare yourself for this fast-paced career, and be on your way to steady employment in residential, commercial, or industrial projects.
Despite inflation in the economy, new construction jobs are booming in many places. According to the U.S. Bureau of Labor Statistics (BLS), here is how the current industry stands:
Current number of construction managers in 2021– 478,500
The job outlook for 2021-2031 – 36,400 new jobs
Fast 8% job growth rate projection for 2021-2031
College degree in construction management required
Construction managers will participate in on-the-job training to prepare for taking on new responsibilities over time. Current jobs include facilities managers, home remodeling, new home construction, site managers, and job/project estimators. As managers gain more experience, they can move into more complex commercial and industrial projects.
Construction Management Career Paths Include Facilities Managers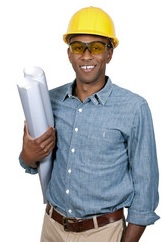 A great way to begin a career in construction is working as a facilities manager. This job allows them to use their skills and knowledge for managing existing structures. The types of opportunities that are available include:
Manage apartment buildings and their maintenance
Manage townhouses and condominiums and their maintenance
Manage malls and shopping centers and their maintenance
Coordinate projects for real estate development companies
Manage office buildings and their maintenance
Any of the above jobs can include repairs, upgrading, and making additions for tenants. Managers must have good communication, decision-making, and problem-solving skills. They must also lead and manage teams well and provide good customer service skills.
Construction Manager Career Paths: Home Remodeling
Not all construction projects are new homes or business starts. There is always a need for managers to oversee existing home remodeling and additions. Homeowners want upgrades as their family size or income increases. Their décor tastes also change with the times or they may want to sell their homes. The typical jobs home remodeling companies work on include:
Upgrading kitchens and bathrooms
Making room additions
Building garages
Adding more insulation
Replacing roofing
Adding decks and patios
Painting rooms and halls
Some managers specialize in completing smaller home projects such as replacing flooring, doors, and windows. Another approach for home remodelers is self-employment instead of working for an employer.
"If you have often thought about a career in construction management, now is a great time to get into this industry."
Construction Manager Career Paths: New Home Construction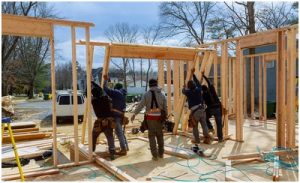 If building new homes sounds like your cup of tea, there are many opportunities available. Even though interest rates are rising, customer demand for new homes is strong in many areas. With the right training and some experience, assistant managers can move up to first-line new home construction managers. This job pays well and has always been a stable career path.
These managers have the overall responsibility of applying their clients' building plans and seeing them to completion. They manage the work crews, subcontractors, materials, building codes, equipment, and landscaping. Construction managers need strong organizational and communication skills. The 'buck stops with them' because they must fulfill the contracts.
Construction Site Managers Prep the Building Sites
Construction site managers prepare to build sites and do not oversee the construction of homes or commercial buildings unless assigned. They perform these typical operations:
Plan the lot grading and cleaning before construction
Determine locations for above and below-the-ground installations such as foundations and utilities and comply with building codes
Make sure all projects are technically sound
They work with city, county, or highway construction engineers
Site managers recommend landscaping plans
Site managers may also take on the responsibility of supervising construction projects and the employees. They work closely with clients and contractors to ensure their plans are carried out.
Job/Project Estimator Is a Viable Career Path
Construction jobs or project estimators go to building sites to collect and analyze data. They must be accurate in their estimates for clients and their companies by estimating:
Time schedules for completing projects
All costs associated with projects
Amount and types of materials needed
Size and skills of the workforce
Estimators may provide estimates for complete projects or specialize in only one phase of projects such as foundations. In any project, they work with the overall plans and specs of residential, commercial, industrial, or infrastructure projects.
Construction manager career paths are not limited to the five outlined here. Others are available that may meet your skills and interests better. Obtain your associate degree in construction management and be on your way to an entry-level position.
For more information about graduation rates, the median debt of students who completed the program, and other important information, please visit our website at: https://iticollege.edu/disclosures/