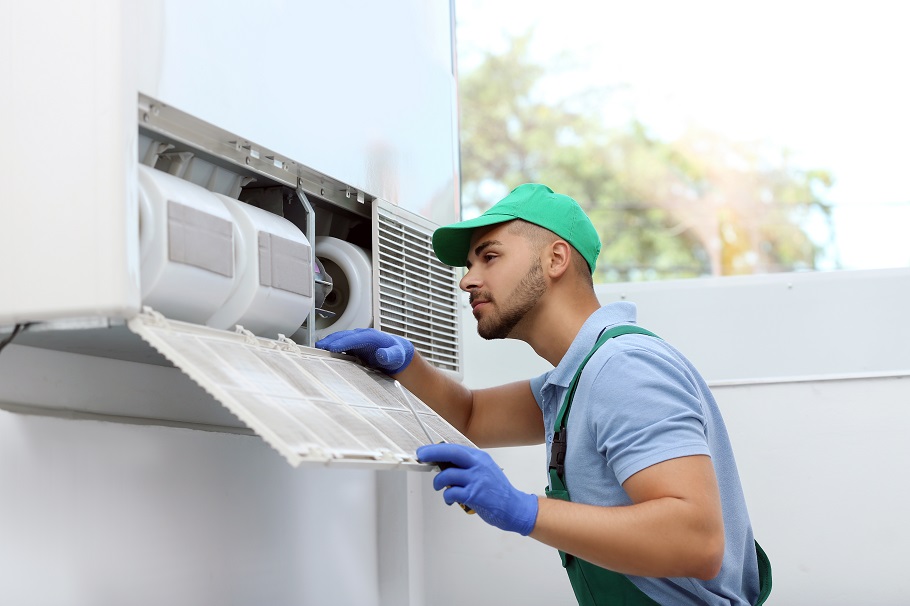 It is no secret that HVAC career paths right now are a great choice as HVAC jobs are growing right along with the construction industry. The U.S. Bureau of Labor Statistics (BLS) projects 20,200 new jobs will open between 2021 and 2031. This growth translates into a 5% increase from the 394,100 employed in HVAC jobs in 2021. The 2021 median pay for HVACR mechanics and installers was $48,630.
This new growth is fueled by residential, commercial, and industrial upgrades, solar power, wind power, and new construction. HVAC employment is a year-round job in most areas because we want to stay comfortable every month. This industry is both interesting and challenging to work in because of all the new heating and cooling equipment and systems. Those with advanced training get better jobs in this industry. Contact us today for more information about our programs.
HVAC Career Paths Start with Installing Equipment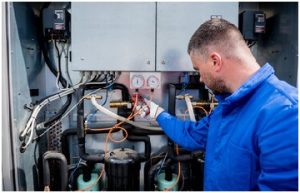 New HVACR technicians use their college education at work sites to install new equipment. This is a great way to also learn as you go by working side-by-side with more experienced technicians and managers. Whether replacing old systems in current homes or businesses or working in new construction, technicians see how to do the work from the ground up.
Technicians learn how to determine the best system and its size for each job. They learn how to properly install the equipment for peak efficiency. For replacement equipment and systems, they dismantle the old equipment efficiently and clean the area for customers. The new furnace, air conditioner, ductwork, or heat pump is put in place and tested for functioning.
HVAC Career Paths Also Include Troubleshooting and Repair
HVAC technicians grow in their jobs until they can handle routine troubleshooting and repair by themselves. Customers call to tell their equipment or systems are malfunctioning. It is the technician's responsibility to go to the appointment to do one or more of the following:
Ask the customer what is going wrong
Troubleshoot and diagnose the typical issues
Delve further into the system if the initial search turns up nothing
Isolate the problem and provide customers with options
Provide repair or replacement costs on the job or call back from the office
Repair the issue or replace the parts on the spot if possible
Provide the customer with an estimate or bill
"HVAC employment is a year-round job in most areas because we want to stay comfortable every month. This industry is both interesting and challenging to work in because of all the new heating and cooling equipment and systems."
Jobs for Solar Technicians Are on the Rise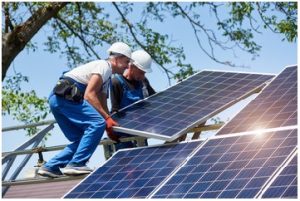 Solar panels and systems are also growing in popularity as home and business owners try to lower utility bills with solar power. Solar technicians perform these types of services:
Assemble solar panels for home and business use
Install these panels and systems where needed
Repair or perform maintenance on current solar systems
Replace parts or clean the systems as needed
Let customers know how to maintain their panels and systems
Rebates are offered to home and business owners that qualify. These rebates can go a long way toward paying for the new systems. As this technology advances, the panels should become more powerful and less expensive.
Refrigeration Technicians Keep Things Cool
Today's HVAC technicians are also trained in commercial refrigeration. This viable career path is vital for more than just making businesses comfortable. A technician's primary duties include:
Install refrigeration systems in new construction
Repair or replace current refrigeration systems
Answer service calls and respond to emergencies
Conduct regular maintenance on equipment
Maintain climate-controlled equipment for hospital labs, florists, supermarkets, blood banks, and other medical and non-medical facilities
Technicians also maintain ice machines and beverage dispensers as well as provide advice on equipment upgrades and alternative cooling units. They also process and complete work orders for specific jobs.
HVACR Estimators Provide Customers with Job Costs
HVACR estimators provide customers with job costs rather than installing, repairing, or maintaining equipment and systems. They must be well-versed in all the latest equipment, devices, and systems to provide accurate quotes. Their primary duties include:
Meet with customers to understand their needs
Provide job costs to see if they are within customers' budgets
Provide alternate work proposals and costs within customers' budgets
Communicate completely with customers to make sure they understand the scope and time frame of their projects
Update customers on complex jobs as the work progresses
The future for HVACR technicians looks promising as home starts and businesses grow. If you are interested in this career, consider earning a degree in Air Conditioning, Refrigeration, and Electrical Technology (AOS). Contact us today!
For more information about graduation rates, the median debt of students who completed the program, and other important information, please visit our website at: https://iticollege.edu/disclosures/