How to Prepare for a Career in Information Technology
So, you want to work in an Information Technology career but not sure how to get started? There are two broad fields you can consider: developing products or providing services. Each area typically requires a different mindset and workplace goals.
You can create IT products such as websites, applications, software, and databases. Or, you can provide IT services including creating networks, remote access solutions, installing software, cyber security, or managing email systems. Your best chance of landing a job in either area is to earn an Associate in Occupational Studies (AOS) Degree in Information Technology.
Information Technology Career
Perhaps the best way to learn if a specific job and career are right for you is to talk to someone who is successful in that position. You can quickly find out the pros and cons and you also get a chance to see this person in action.
Be sure to ask a lot of questions to learn what a day at work is like. Ask about any issues that needed resolving and how they were resolved. Find out what the atmosphere and working conditions are like to get a better idea of an IT career is for you.
Take Inventory of What You Already Know to Choose a Specialty
If this career interests you, you probably often use a computer and other digital devices for personal choices. Perhaps you have created a few websites or repaired some equipment that has sparked an interest in an IT career.
It is time to take a mental inventory of what you already know and the skills you possess. Use these to determine what areas of IT work you would like best and which you would like the least. Do you want to work in programming or would networking suit you best? A college IT program typically allows you to choose some elective courses in a specialty area.
Seeking Out a Quality IT Program in Your Area
Not all college Information Technology Programs are alike, and you should be selective in your choice of one. If you want to concentrate on skills training and avoid taking numerous general education classes, enroll in a technical college.
An industry-approved program you can be excited about is offered by ITI Technical College in Baton Rouge. Earn an Associate of Occupational Studies Degree (AOS) in Information Technology and prepare yourself for a viable entry-level job and career.
Dedicated faculty and staff work closely with students in labs and in the classroom to lead you to success.
Information Technology Good Study Habits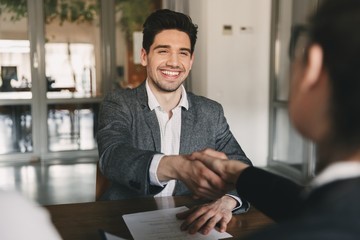 Once accepted and enrolled in a college program, you must work diligently to understand all concepts taught and develop the relevant skills. To get ahead in a technical college, you must put in time studying outside of class and lab time.  Here are some study and learning tips:
Do not be afraid to ask questions.
Form a study group if needed.
Choose a regular time and place to study.
Use a mentor for difficult concepts to grasp.
Spend a few minutes reviewing your studies each day.
If you have a family or roommate, ask for their cooperation.
The time spent gaining a college education will be one of the high points of your life. You gain wisdom from the faculty and make new friends along the way. Information Technology is a growing field and has huge growth potential.
"It is time to take a mental inventory of what you already know and the skills you possess. Use these to determine what areas of IT work you would like best and which you would like the least."
According to the Bureau of Labor Statistics (BLS), there is an 8% job growth rate projected for 2019-2019 web developers. This rate is faster than average and 14,000 new jobs are expected to open during this same period. The median 2019 salary was $73,760 per year or $35.46 per hour.
Marketing Yourself in the Information Technology Job Market
The counseling and job placement offices at ITI Technical College can assist you in finding a job. Their services are invaluable in marketing yourself for now and the future and include:
Writing an effective cover letter
How to prepare a winning resume
Writing great thank you notes
Interviewing tips and questions
Resources for searching for jobs
For more information about graduation rates, the median debt of students who completed the program, and other important information, please visit our website at: https://iticollege.edu/disclosures/