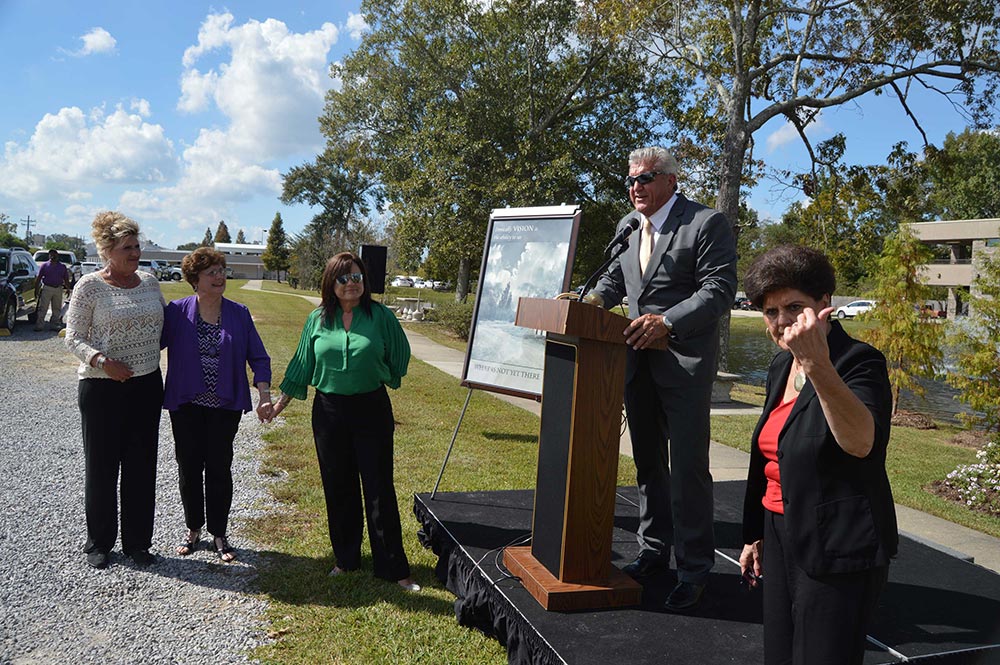 Memorial Unveiling Ceremony in Honor of Earl J Martin Jr.
Baton Rouge, LA: On Tuesday, October 18, the family of the late Earl Joe Martin, Jr. held a memorial unveiling ceremony to honor the founder of ITI Technical College.
Earl J Martin Jr, who was born in 1937 and died in 1998 truly believed that "If you find a job you love to do, you will never work a day in your life."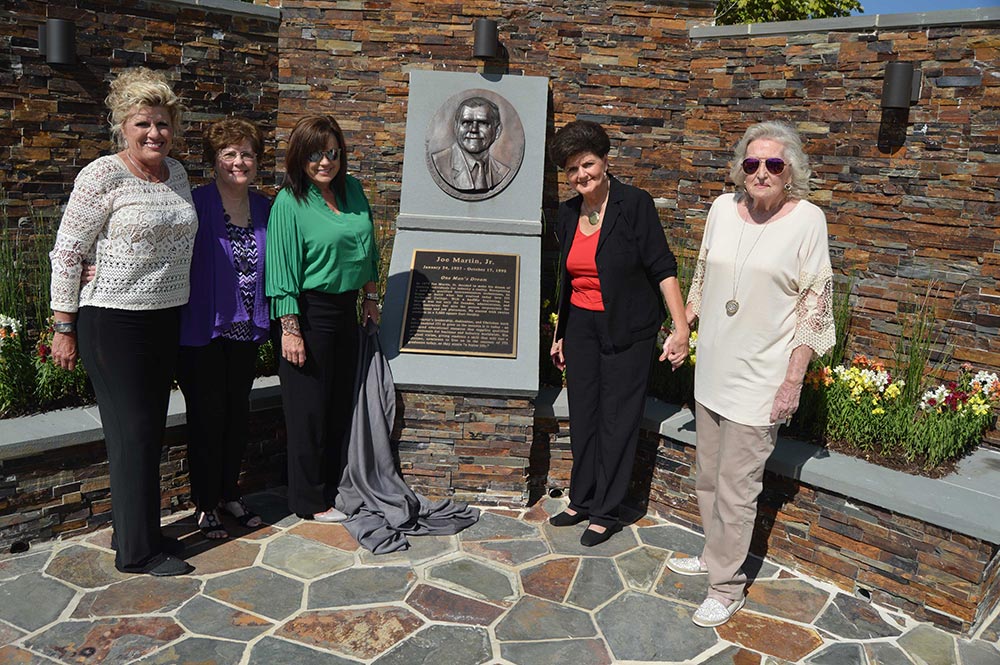 He was known to all as a humble visionary. Over forty years ago, he had a dream. He realized that the industrial area of Louisiana suffered setbacks at times due to the shortage of technical people. He knew that there was a tremendous need for skilled technical people in the Baton Rouge area and theorized that the demand for technical education would become even stronger in the future.
At that time, industries, which needed to update their employees' knowledge about equipment, had to send them off to be trained at the manufacturer's plant. This was not only expensive for the industry, but took a valuable man out of town, often for several days. Joe Martin had a vision of a school in which the plant managers would be brought in to teach courses locally.
In 1973, he left Kaiser Aluminum and his 14-year career as instrument supervisor and superintendent and set out to turn his dream into reality. International Technical Institute was formed in a rambling 7,000-square-foot building at 550 Oak Villa Blvd.
Local industries sent employees to be trained, and Joe Martin sought and received approval from the State Department of Education to offer apprentice-level training.
ITI began offering classes at the current modern facilities on Airline Highway in 1979 and became accredited by the Accrediting Commission of the Career Schools and Colleges of Technology in 1981. In 1993, the name of the school changed from International Technical Institute to ITI Technical College. In that same year, ITI became a degree-granting institution, offering Associate of Occupational Studies degrees. 
Currently, AOS Degrees and/or Program Certificates are offered to students in eight program areas in both day and evening classes, including the newest AOS degree in Construction Management.
ITI Technical College continues to furnish the technical field with professionally trained, knowledgeable, sought-after graduates. Since 1973, ITI has met the human resource needs of businesses and industries with over 10,000 graduates. ITI is nationally accredited and the only independent industrial technical college in the Baton Rouge area.
ITI Technical College lives by the motto "For A Better Life!" The school's mission is to help prepare graduates for careers that will allow them to better provide for their families. The students at ITI are focused on making a "better life" not only for their families but also for their entire community.
The humble visionary, Earl J Martin Jr. had a dream.
Contact: Mark Worthy
ITI Technical College, 13944 Airline Hwy., Baton Rouge, LA 70817
225-752-4233 or [email protected]