Upon enrolling in a reputable industrial maintenance program, you will learn how to maintain, install, and repair the various kinds of machinery used in contemporary power applications. You will also learn the correct processes for the alignment, installation, and maintenance of different machines and their components.
A comprehensive I&E Technician Program will prepare you to adjust, install, repair, and troubleshoot different industrial machinery used in manufacturing environments.
A reputable I&E Technician School will also equip students with the knowledge to perform inspections, recognize faulty equipment, test new machinery before installation or use, and keep maintenance records. If you are considering enrolling in an I&E Technician Program at one of these educational institutions, here are a few things you can expect.
Classes Required
Electricity
The electricity class offers information on the fundamentals of electricity. This class is important because it prepares students for employment in electrical maintenance and installation as needed in industrial settings. Upon completion, program graduates will be competent in electrical systems, such as motor controls.
Robotics
The robotics class helps students to service, install, troubleshoot, maintain, and repair mechanical production systems. This line of work demands an understanding of computers, electronic and electrical systems, as well as robot machine functions.
Nevertheless, your duties will differ depending on the company you work for and the kind of robots on which you work. With this information, you will be able to evaluate equipment issues and troubleshoot electrical constituents and systems.
Motors and Controllers
This class is essential in helping I&E Technician students understand how motor control components look, how they operate, which tests are used for troubleshooting, and how they appear in electrical diagrams.
Responsibilities Associated with Industrial Maintenance

Upon completion of Industrial Maintenance Training, qualified graduates will likely be equipped for the following roles:
Performing Repairs
You should be able to repair machines that are experiencing mechanical issues. For minor repairs, such as substituting a broken component, you should be able to handle the job onsite and enable production to go on. However, for significant breakdowns, you may need to conduct investigations. In doing so, you may need to read and understand industrial drawings to recognize the source of the issue and locate flawed components. You will also use manufacturers' manuals to repair, dismantle, and reassemble the defective equipment.
Maintenance
Industrial mechanics are responsible for maintaining all equipment to improve efficiency and avert malfunctions that could result in expensive repairs. For instance, a mechanic in a beverage company could collaborate with maintenance employees to inspect engines and motors to ensure they are working optimally.
Where needed, they can clean equipment, alter engine fluids, grease moving parts, and adjust the operating environment of machines in a factory or industrial plant. These mechanics may also replace, or substitute worn-out parts.
Train Workers
When a production or manufacturing company employs new millwrights, an industrial mechanic can perform on-the-job training to help familiarize them with vital job functions. This role involves training the millwrights on conducting routine repairs on ordinary work machines before moving to complex repairs, which might entail reassembling and dismantling machines.
I&E Technician School graduates may also be responsible for instructing new hires on the organization's workplace health and safety practices. For example, graduates may need to demonstrate how to wear or use protective gear like safety glasses and special purpose shoes.
Repair and Troubleshooting
The issue with a broken machine is not always apparent. Consequently, industrial maintenance technicians should draw on their knowledge to conduct investigations. They might attempt different adjustments or substitute parts to establish whether those measures make a difference. For tough situations, technicians might consult machinery mechanics or request them to take over.
Employment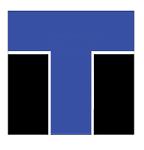 Graduates who complete Instrumentation Technology Training and specialize in Industrial Instrumentation at ITI Technical College will likely gain access to a wide range of career choices locally and nationwide. Those who graduate from this program should possess the skills to secure employment in industrial settings, manufacturing plants, construction sites, or mine operations.
The increased implementation of sophisticated machinery is a direct result of increased demand for millwrights and mechanics who can maintain machines and keep them in good functioning order.
Moreover, increased automation and the use of computer-controlled machines in manufacturing plants and factories are likely to increase the demand for industrial maintenance workers.
Do you find the idea of operating machinery fascinating? Perhaps it is time you considered enrolling in E&I Technician school, which can steer you towards a fulfilling career!
For more information about graduation rates, the median debt of students who completed the program, and other important information, please visit our website at: https://iticollege.edu/disclosures/