Are you considering entering a school of drafting and design to further your education? There is no arguing that drafting and design is a great way for you to bring your career to the next level or to jump into an entirely new one if you wish, but before you do, one of the biggest questions that you need to ask is what computer-aided drafting is and most importantly, what it's actually used for. Today we're going to discuss some of the most common uses for computer-aided drafting and more specifically what you can do with it. Some of them are self-explanatory, and some of them might be surprising to you. Let's take a quick look!
What is Computer-Aided Drafting?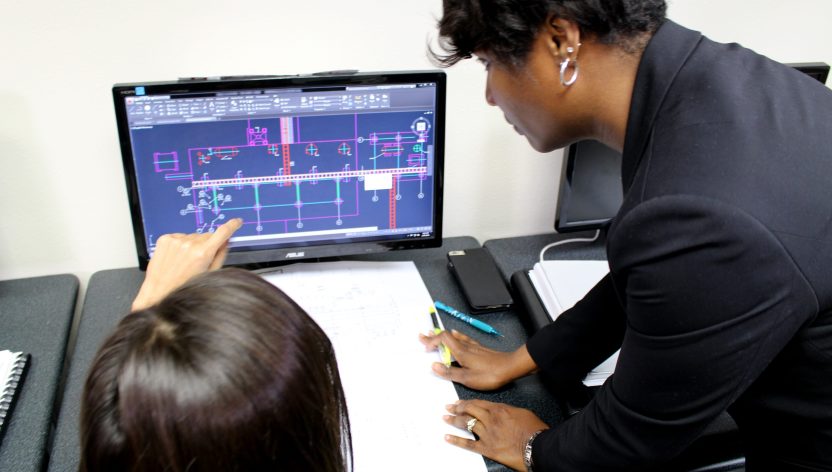 Before we go any further into the uses of CAD, we want to address computer-aided drafting, specifically what it is and what it entails. A Computer Aided Drafting degree will help you to learn to prepare drawings, parts lists, and specifications using specialized software known as CAD. It's not just a fun extra for the industry; it's a way to cut costs, help with inspiration, and ultimately save the company money. While you might think of the CAD software as being helpful only for building houses and commercial buildings but there are in fact a few other applications that you might not have considered.
Automotive Industry
CAD software can be used in the design of automobiles and much more. From the cars, trucks, and vans that come off the line, to the machinery that creates them, CAD is a critical part of the process and definitely a useful skill for you. Let us guide you on your road to an excellent drafting education.
Aerospace Industries
Have you ever hopped on a plane and embarked on a journey across the country? What about the world? Would you believe that those trips would be impossible without CAD school graduates and their determination to create a better world? Like the automotive industry, the aerospace industry needs assembly lines, it needs equipment, and it needs properly designed aircraft. Lives can depend on these being properly designed, and that's why the industry needs you.
Movie Design
Did you know that special effects in movies are designed using CAD software? To ensure safety and to make sure that everything is done efficiently, special effects items and structures are meticulously designed using computer-aided drafting, blueprints, and much more. It can become complicated, but it also makes things much easier in the long run. Your favorite movies, from Transformers all the way to Die Hard have used some kind of computer-aided design software to ensure complete accuracy.
Get a Drafting Education Today
There are plenty of reasons for you to consider heading to drafting college to get the education you need, whether you want to design houses or build the next generation special effects seen in today's action movies. No matter what your reason, however, you need to make sure you have the right school – one that is accredited and can give you the credentials you need to make your way in the industry. If you're interested, then right now would definitely be a great time to give us a call and see just what we have to offer you. You might be a few steps away from the greatest career choice of your life.
For more information about graduation rates, the median debt of students who completed the program, and other important information, please visit our website: https://iticollege.edu/disclosures/