Should you consider taking up the position of office administrator in your career path? We're going, to be honest, there are a lot of potential career paths out there, and not all of them are going to be a great fit for you. In fact, some of them will be outright terrible. That being the case, you need to review all of your options before you make any kind of decision. Today we're going to discuss office administration and most importantly, what it can mean for you. Before you head to an office administration school in Baton Rouge to start your new potential career, make sure you read this blog entry.
What is Office Administration?

Office administration is a huge responsibility. It requires you to ensure that all of the activities within the office are well organized. This is accomplished by providing the employees with structure in the organization, and some of the activities you might learn to undertake in office administration training include:
* Human Resources Management
* Records
* Budget
* Employee Supervision
Keep in mind that not every administrator will have the same experience, and it will depend heavily on their level of experience along with the type of job that they are taking on. It may additionally depend upon your level of education, so do keep that in mind.
What Skills Will You Need?
An office administrator will be entrusted with a wide range of duties, which means specialized training will be called for. Some of the most common skills will include:
* Payroll – A new office administrator will need to take up the responsibility of ensuring that all employees are paid on time.
* Communication – Be able to communicate with employees and coordinate with others around the office.
* Adapt – Be ready and willing to adapt to a changing environment, which includes the introduction of new employees, new technologies, and new policies.
* Take Initiative – If something needs to be done, do it!
* Work Under Pressure – As an office administrator, you will be exposed to a great deal of pressure and you will need to learn to deal with it accordingly. Rapidly changing deadlines along with unforeseen issues in the workplace will take their toll and you will need to work around or through them. As you can see, it's going to be a difficult road, but entirely worth it.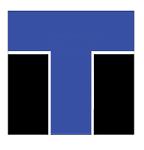 Getting into an office administration program will open quite a few doors for you and allow you to slide into a wide range of careers. Office administration is a role that needs to be filled in quite a few different careers, and it's always going to be needed. There are quite a few roles, for example, you have junior office administrator, along with some of the related roles which include receptionist, and of course personal assistants. All of these roles come standard with their own skills and responsibilities, and you may need to start at one of these lower positions, and then work your way into the role of office administrator.
If you're ready to launch your new career, then it's time for you to look into office administration training in Baton Rouge. It can be a tough road, and the schooling definitely requires some dedication on your part, but it is well worth it and can lead to an amazing career. Now would be a great time to fill out the form on our website or give us a call to figure out how you can move forward with your new career choice. Also, don't forget to ask us about financial aid! Financial aid is available for those who qualify.
For more information about graduation rates, the median debt of students who completed the program, and other important information, please visit our website: https://iticollege.edu/disclosures/