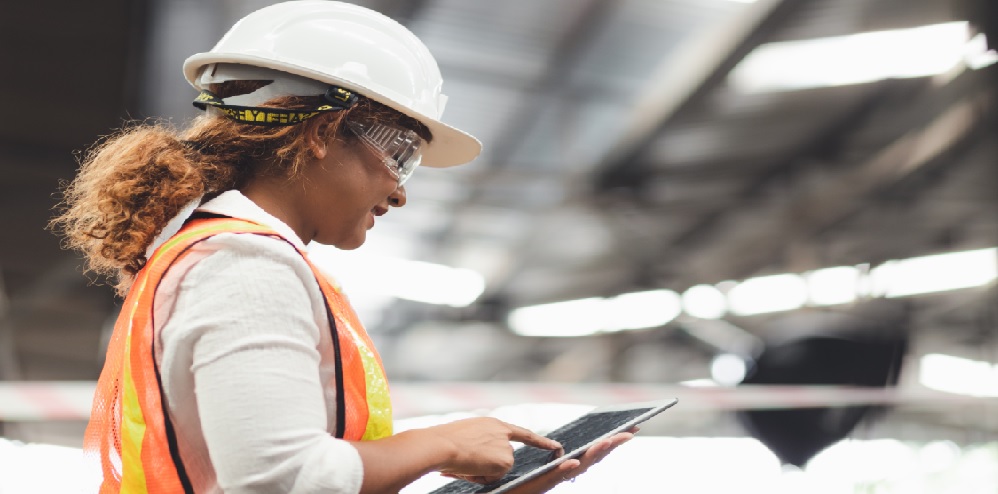 Construction Management is a challenging and exciting career anywhere you choose to live and work! Qualified construction managers are in demand in many areas even during an economic downturn. They are highly employable because construction projects cannot be left unfinished unless there are unusual circumstances.
The construction industry employs more than eight million people in the U.S. making it one of the largest industries. Managers are responsible for completing quality work, finishing on time, and on or under budget.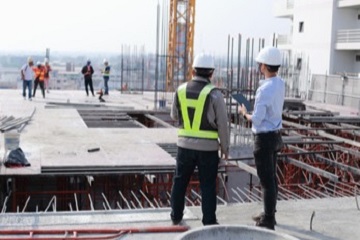 Consider these guides when planning your construction management career:
Do you want to work on residential (including remodeling) or commercial projects?
What will employers expect of you?
Determine the type of education and training you will need.
How will you gain some experience before and after graduation?
Study tips from other managers
Construction Management Career: Residential or Commercial Work?
One of the first things to consider for a construction management career is whether you want to work with residential, commercial, or even industrial projects. For most new managers, their employers answer this question for them. New hires typically begin their careers in entry-level jobs in the residential sector either in new construction or remodeling. 
A few managers may move quickly into commercial or industrial projects but this generally requires some prior experience. For most workers, these sectors require more experience and education to handle the requirements of the job. All pay well these days, and according to the U.S. Bureau of Labor Statistics (BLS), construction jobs are expected to increase by 11% from 2020 to 2030. This rate is higher than the average occupation during this same time.
Construction Management Career: Employer Expectations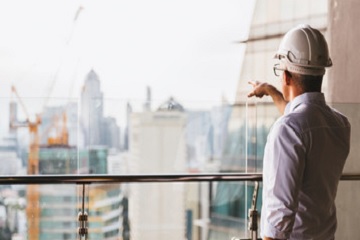 You should have a solid idea of what employers will expect of you on the job. Your time will be spent on job sites, in the office, and at other professionals' workplaces working with:
Building codes and building inspectors
Construction methods and procedures
Communication and coordination
Leadership and motivation
Managing schedules and budgets
Ordering materials
Supervisors in construction companies will expect new hires to have an adequate education in the industry and the essential skills to train other workers. Managers must be good listeners, flexible, handle problems under stress, and deal with shipment delays and weather. Keep all these factors in mind when planning your career.
"Construction Management is a challenging and exciting career anywhere you choose to live and work! Qualified construction managers are in demand in many areas even during an economic downturn."
Construction Management Career: Education and Training
To launch a successful construction management career, begin with selecting the right college program. Choose one that is recognized by business and industry as excellent in preparing graduates for success.
If you want a two-year degree, enroll in a technical college that is accredited by The Accrediting Commission of Career Schools and Colleges (ACCSC). A viable choice is a technical college that grants an Associate of Occupational Studies (AOS) Degree in its Construction Management Program. Schools that meet these requirements typically have faculty, staff, and administration that are dedicated to each student's success.
Construction Management Career: Gain Some Experience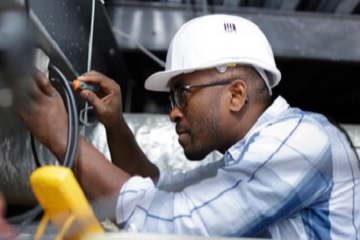 It certainly won't hurt if you have some construction experience before enrolling in school or gain some while in college. Working part-time or full-time in any of these trades can help:
Electrical
Carpentry
Plumbing
HVAC
Concrete
Roofing
Landscaping
Working in these occupations will give you an edge on your resume over other applicants who don't have any of this type of experience. There may be externship or internship programs while earning your degree which are typically 'earn while you learn' experiences.
Construction Management Career: Some Tips from Experts
Successful veterans of the construction industry offer some worthwhile tips, including: 
Learn to understand construction blueprints and plans. This way, you can comprehend project details before you start them.
Embrace all the technology you can
Improve your communication skills
Work at becoming better with time management
Sharpen your leadership skills
Now you know more about planning for a construction manager career. Learn all you can in class, labs, and at home to prepare for that first awesome entry-level job.
For more information about graduation rates, the median debt of students who completed the program, and other important information, please visit our website at ITI Technical College Disclosures