After you graduate from a construction manager training course you may be tasked with inventing ways to improve the industry; this is no small task. The construction management field is one that is constantly changing, but you do not need us to tell you that. As with any other field, it is influenced by ideas, technology, people, and countless other factors that press on its invisible walls and pressure it to change.
There is little doubt that a winning strategy from ten years ago would fall flat today and with that being the case, you may find yourself called upon to create a scenario in which your company will succeed. Let us say for a moment that you are working as a VDC manager and you need to bring your company to the next level. In this article, we are going to discuss some of what it takes to elevate your company and truly shine in your role.
Work Together in Construction Management
The most common misconception and the reason for utter failure in the construction management industry is the belief that this is a one-person job. If you are working as a construction manager at your company, you need to bring in all of your colleagues including the Estimators and Project Engineers. These individuals will utilize models and data to completely outline a project for you. The data you receive from your team can include:
* Bid Packages
* Schedules
* Estimates
* Look-Aheads
It is important to remember that every single construction management job is going to be different to some extent, which means that you need to convene with your co-workers constantly if you are going to get an idea of what is needed. Problem-solving is a crucial part of the construction management process and construction management training will teach you how to make the most of the time you have.

Creating Incentives
While you can normally expect the best from your team no matter what, you will need to push things along by creating incentives for them. You could create awards for the 'best-stacked project' per quarter, and the award could be anything from a physical item, to an event, such as a pizza party or even a barbecue. This is not only fun, but it also encourages cohesive teamwork amongst your employees.
Collaboration is Key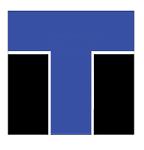 Along with working with your team, you will need to make sure that you are properly collaborating with those who work directly under your management. This includes subcontractors and even CAD designers who are working to create the blueprints for your project. By interacting with these people, you will be able to not only find that you build a better relationship with them, but that you will learn new things that will help you as you make your way through the industry.
After you finish construction project management school, you will still have quite a few things to learn. ITI Technical College is more than willing to get you started. Your education starts with a simple phone call, and even if you do not believe you have the required finances to move forward, you should contact us since financial aid is available to those who qualify.
Our educational programs can be a great asset to you and will help you to move forward with your life, so do yourself a favor, and do not postpone your future. If you are ready to move out of that 9-5 job and do something meaningful, then the construction industry is going to be your gateway to a better life. Call us today or fill out our contact form online to get your future started.
Disclosure:
For more information about graduation rates, the median debt of students who completed the program, and other important information, please visit our website: https://iticollege.edu/disclosures/