If you're thinking about enrolling in a construction management program in Baton Rouge Louisiana, it can help to do a little preparation before you start, even if that simply means learning about some of the things that will be required to succeed in your future career.
We offer a construction management course at ITI Technical College in Baton Rouge, and these are three tips that will help you to better understand what will help you in your career.
Develop Your Communication Skills Early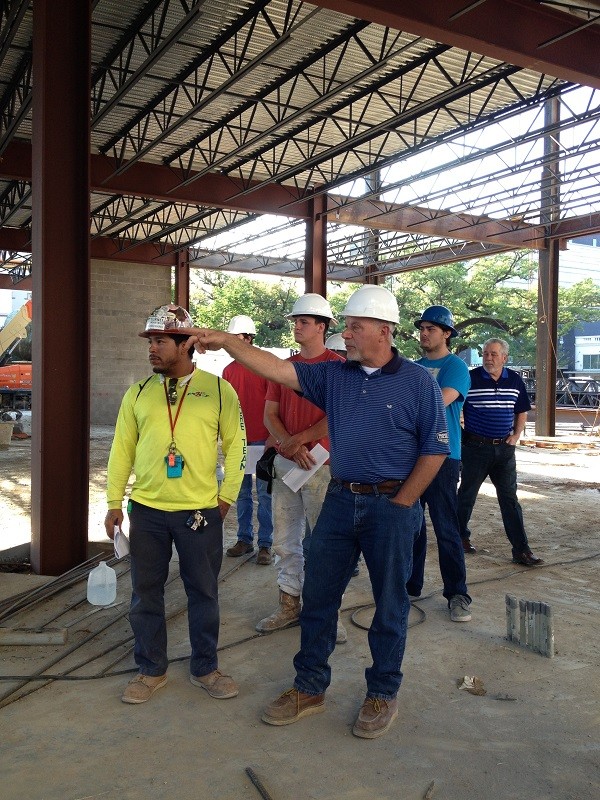 Communication is a key skill that any project manager requires. Think about the role of construction management and all of the people that you will need to communicate with on a daily basis. You'll need to be talking to an architect about plans and design changes. You'll have to call suppliers to ensure that you're going to have the right materials for the project. You will also have to talk with team leaders and construction laborers who will be doing the hard work on the ground. And even with all these people, that's still not the full extent of who you will need to communicate with.
To be able to perform your job well, you'll need to have strong interpersonal and business communication skills. You'll need to know how to talk to people to get the results that you need. You'll have to understand how to show empathy and make compromises to keep teams happy. You'll also need to know how to communicate setbacks and other problems in the construction process. Construction management training in Baton Rouge LA will help you to develop the best communication skills that will ensure success in your future.
Get the Right Construction Management Education
The role of a construction manager can be stressful. It requires impeccable attention to detail and the ability to multitask and manage one's time. Having the right education will help everything to come together because you will possess the background knowledge and skills that allow you to perform your job well. Construction management training in Baton Rouge LA will be one of your most powerful assets when you enter the professional world of construction project management. Our program is designed not only to provide you with the technical skills and theory behind construction management but also the soft skills that will allow you to effectively communicate and influence those that you work with.
In a few years' time when you find yourself in a rewarding project management role, you'll look back at your education with a newfound appreciation for where it can take you.
Develop a Strong Set of Technical Skills
As a project manager, you'll need to closely monitor different stages of the project, and you'll need to track progress and keep detailed records. You will have to keep track of finances, materials, and staff members. With so many responsibilities, you'll find a computer to be invaluable throughout your career. You'll use software to manage schedules and track milestones, and some of the software that you use will be specific to the construction industry. You will also need to have familiarity with looking at technical drawings and interpreting them.
Developing technical skills and becoming comfortable with computers and software will make your job much easier once you start working in the industry. When you learn how to manage construction projects at a school in Louisiana, you'll get the best foundation with training using industry-relevant software applications.
Contact a Construction Management School Today
If you think you have the motivation to become a construction project manager, then it's time to give us a call at ITI Technical College in Louisiana. We offer a comprehensive Associate of Occupational Studies Degree in Construction Management, where you can learn all of the skills that are required to succeed in the construction industry. Talk to us today to jump-start your career.
For more information about graduation rates, the median debt of students who completed the program, and other important information, please visit our website: https://iticollege.edu/disclosures/