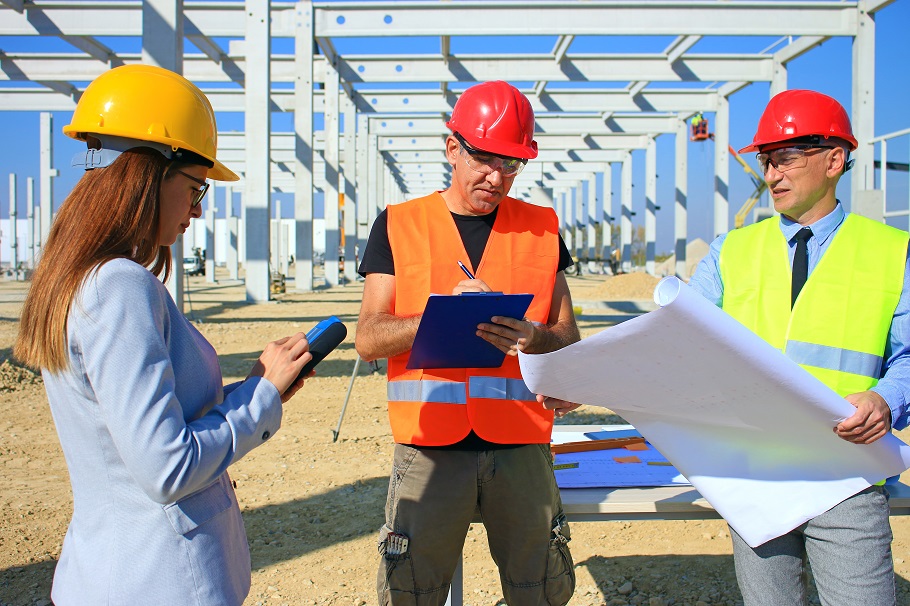 Construction management training is essential for those working in the construction industry. It provides a variety of skills to help individuals understand and manage the complexities of working with large-scale projects. There are multiple ways to learn and train for careers. The best overall way is to work with our minds and hands simultaneously to achieve our educational goals. Listening to lectures and watching videos are good but retention of subject matter for many of us is limited. Working in groups in class tends to be dominated by one or two individuals leaving the others behind.
The old style of learning a trade was working in an apprenticeship. Students were under the tutorship of a master craftsman who helped each student progress. Hands-on training in a trade school or technical college is today's answer to apprenticeships. The benefits that follow are desirable and show how to gain construction management skills faster. Contact ITI Technical College today for more information.
Construction Management Training: Train on Real-Life Projects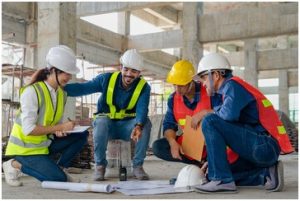 Much of the education gained in university general education courses consists of observing, listening, and talking. In contrast, education at a trade school or technical college is based on practicing real-world projects. It is more than working with simulations; it is getting down to the nitty-gritty of practical everyday applications.
When properly structured, hands-on learning promotes students to 'think outside the box.' It encourages them to explore the problems, tools, and equipment they will work within their jobs and careers. This approach shortens the learning curve because you can see the progress you are making.
Students work with real-world concepts in the classroom and labs. They Learn to work with:
Managing people, time, scheduling, and budgets
Estimating materials needed and ordering them
Ordering tools and equipment needed
Clients, suppliers, inspectors, and supervisors
Reading blueprints and client contracts
Hands-on training is a super way to know what you will do in a real job and career.
Fast Skills Progression Is Achieved in Construction Management Training
Hands-on training in trade schools is learning by doing and not passive learning. It brings life back into education by getting students up and moving. It also forces students to listen to teachers and watch demonstrations closely. They can better understand the next steps to take and how to solve problems.
Construction managers need relevant skills just as much as knowledge about concepts. Students practice skill-building early on and learn to improve as the weeks pass. Instructors are there to show them the best way to develop the necessary skills. Students also learn from each other and learn from their successes and mistakes.
 "There are multiple ways to learn and train for careers. The best overall way is working with our minds and hands simultaneously to achieve our educational goals."
Construction Management Training: Better Retention of Principles
Hands-on training increases the amount of information and knowledge retention by practicing what you are learning. It is much like on-the-job training where you apply and see the results quickly. There is no waiting for quizzes and tests to see how much you remember.
Critical thinking skills are increased by making decisions on what to do next. This old Chinese proverb has a direct application to hands-on learning:
I hear and I forget
I see and I remember
I do and I understand
Everything students learn in trade schools and technical colleges is important to remember. They are preparing for jobs and careers where their skills and knowledge will be part of their daily functions.
Small Classes Build Quicker Leaning and Rapport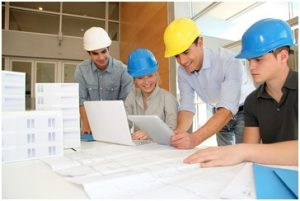 Most construction management classes and labs are small classes, not large ones like at universities. When students run into problems and issues, they get personal guidance from a caring instructor right there with them. There is more of a relaxed atmosphere that promotes the exchange of ideas. Other benefits of small classes include:
Each student interacts with faculty members
Better results because learning is enhanced
Classes become a community of learners
More opportunities to participate
More feedback between faculty and students
Small classes are ideal, especially for those who want to become construction managers.
Placement Assistance with Industry Employers
A last benefit for students who attend trade schools and technical colleges is job placement assistance. The job placement counselors provide additional hands-on training for:
Wiring resumes, introduction letters, and thank you notes
Preparing for job interviews
Narrowing down the jobs students want
Establishing a career path
Locating employers and jobs
The job placement office may also host job fairs and invite prospective employers on campus to explain their needs and meet students. If you are seeking a career in construction management, don't overlook the benefits of hands-on training at a technical college. Call us today at (877) 591-1070 for more information
For more information about graduation rates, the median debt of students who completed the program, and other important information, please visit our website: https://www.iticollege.edu/disclosures