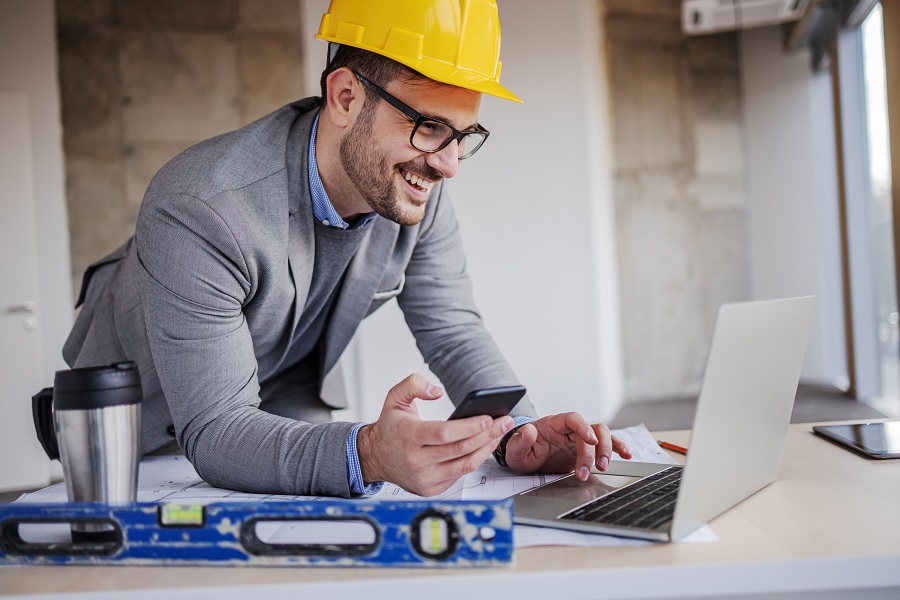 Does a Construction Project Management career hold an interest for you? If it does, you probably have noticed the numerous construction projects as you travel around your state. Each year many managers and laborers enter construction in one of these four key areas:
Residential – Houses, apartments, condos, townhouses, duplexes, government housing
Commercial – Retailers, offices, shopping centers, healthcare facilities, entertainment, restaurants, grocery stores, skyscrapers, sports facilities, schools, colleges
Industrial – Factories, processing plants, warehouses, mining complexes
Infrastructure – Roads, bridges, airports, wastewater facilities, power plants
Some construction companies specialize in the city, state, and federal government projects. Building a construction project management career involves understanding the contracts, materials, and specifications of each project. Managers must follow the codes and safety requirements for all of them. Project managers must also know how to lead work crews and motivate them to do their best. The best way to launch a career is with an associate degree. Contact ITI Technical College today for more information.
Why Consider a Construction Project Management Career?
One word summarizes why you might consider this career: 'Opportunity.' According to the U.S. Bureau of Labor Statistics (BLS), employment is expected to grow by 4% in construction and extraction jobs from 2021 to 2031. You may also be interested in these facts:
Approximately 252,900 new jobs will be created during 2021 – 2031
The median annual wage for crew workers was $48,210 in May 2021
The median annual wage for first-line managers varied from $53,000 to $72,010 during this same time
About 29,900 first-line supervisor jobs will open during the same decade.
Another reason to work in construction management is the chance to work outdoors with your hands and mind in a fulfilling career. As you gain experience and build your reputation, there will be opportunities for advancement and income.
Work for a General Contractor
One of the options for a new construction project manager is working for a general contractor who arranges for the overall construction of projects. In this position, new managers work alongside experienced managers until they are qualified to lead construction and subcontractor crews alone. They initially coordinate and execute the construction of home projects, and with experience, commercial and industrial projects will be added.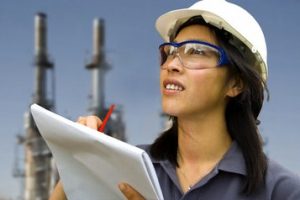 Residential construction jobs abound in the Sun Belt region of the U.S.  The top 5 cities include:
Austin, Texas
Raleigh, North Carolina
Jacksonville, Florida
Nashville, Tennessee
Phoenix, Arizona
The building boom should continue in these five areas for a long time, and they are also great areas to live as well as work.
 "Each year many managers and laborers enter construction in one of these four key areas: residential, commercial, industrial, and infrastructure. One word summarizes why you might consider this career: 'Opportunity.'
Build a Construction Project Management Career with a Subcontractor
A second option for new project managers is working with the manager of subcontractor groups. Subcontractors, or subs as they are called, do the work of one specific part of the project. They are hired by the general contractor and act as independent contractors, not employees: With experience and acquired expertise, these managers perform one of these jobs:
Footings, foundations, and sidewalks Flooring
Framing and subfloors Drywall
Roofing Painting
Plumbing Landscaping
Electricity Cabinetry
Heating and Cooling Insulation
Whereas a manager with a general contractor hires each of these groups, a subcontractor only performs one of these special functions.
Self-Employment May Be a Career Path for You
The last option we want to explore in building a construction project management career is self-employment. Self-employed people typically work for a contractor for several years until they gain the experience and expertise to manage projects alone. The initial jobs in this career include the easiest and fastest and later build up to more complex projects, such as: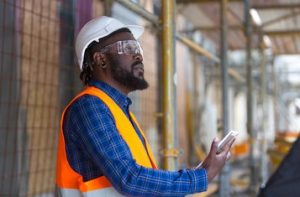 Simple remodeling and upgrading work
More complex remodeling and upgrading work
New residential construction of homes and garages
Small commercial businesses
Larger commercial businesses
Industrial and government contracts
Self-employed managers find their jobs challenging and tough at times. They must oversee all phases of construction as opposed to following the lead of working for a manager. The buck stops here as they say because those who work for themselves bear the complete responsibility of the work. Those that can manage all the components of self-employment make a great living.
Building a Career in Construction Management Starts with Great Training
A super way to build a career in construction project management is by starting with the right kind of training. ITI Technical College in Baton Rouge invites you to explore our college and programs. Our Associate of Occupational Studies (AOS) Degree in Construction Management is designed to prepare graduates for entry-level employment. Construction management is a stable and rewarding line of work with a solid future. Contact us today!
For more information about graduation rates, the median debt of students who completed the program, and other important information, please visit our website at: https://iticollege.edu/disclosures/