Today's turbulent economy and health pandemic crisis has not stopped new home and business construction in many parts of the U.S. Existing home and business repairs and remodeling are also still going strong. Owners continue to receive funds from their insurance companies for the hurricane and tornado damages that aid the boom.
Louisiana is no exception with more than 20,000 new housing starts and hundreds of business and industry starts in 2021. All this construction translates into many new jobs for tradespeople and managers. If you want to launch a construction management career, combine your current skills and knowledge with an associate degree. This move will open many doors for your future in this growing industry.
Louisiana's Economy Is Still Holding On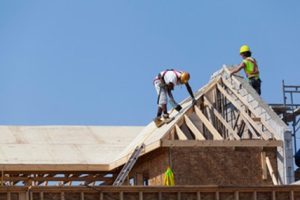 The total employment has been on a rollercoaster ride during the past two years. Amidst the bad news, there is some good news for the construction industry in this state.
6,100 new construction jobs were added between October 2020 and October 2021.
The New Orleans area added 200 jobs during this same period.
Lake Charles saw employment rise by 800 which is the most in the state.
There were 126,200 workers in the construction industry in October 2021.
Louisiana ended the last fiscal year with a billion-dollar surplus, and much of this will be spent on maintenance and improvements of state-owned facilities.
More good news is the state is slated to receive infrastructure money from Congress to the tune of $6 billion in the next few years. The money will be spent on improving highways and bridges around the state. More money means more jobs for construction workers and construction managers.
New Housing Starts Are Substantial
New private housing starts that were authorized by building permits in Louisiana are amazing. This chart shows the number of permits issued in this state in 2021 for all structure types:
Date                                 Permits                         Date                            Permits                     
November                          1,346                               May                               1,614
October                               1,460                              April                              2,481*
September                          1,403                              March                            1,988
August                                 1,519                              February                        1,411
July                                      1,541                              January                           1,496
June                                     2,224                            * High for year
New housing starts rose more than expected for the U.S. as a whole with 1.7 million for the year. The growth represents the most since 2006 – great news! This is a significant figure considering the state of the economy, the COVID pandemic, and civil unrest.
Business and Industry Construction Projects in the Works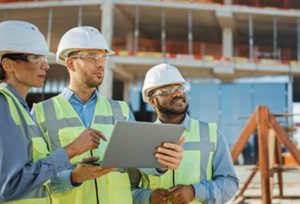 Major industrial construction projects are being planned throughout the state as well as retail stores and distribution businesses. We see 125 new projects under way among 12 different industries valued at roughly $32 billion. Louisiana has attracted more than $151 billion in actual and projected capital investment during the last few years.
Calcasieu, Cameron, and St. James parishes are projected to be the hub for an industrial explosion in the coming years. Cheap and abundant natural gas is the catalyst for this surge in industrial growth. The state's low unemployment rate is currently about 4.7% which is acceptable.
The Future of Construction in Louisiana
We've already mentioned the infusion of new capital for major construction projects in Louisiana. As natural gas and oil exploration continues to grow, more industries will appear to drill, refine, and sell these products. Housing starts will continue as more people move to the southern states and the younger generation buys their first homes.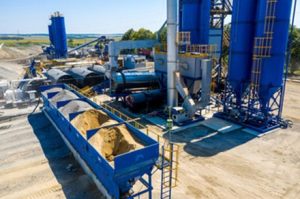 The following projects are in the bidding status and will create new employment opportunities:
Bridges, tunnels, and highways in Haughton, LA
New schools in Mandeville and Slidell, LA
Multi-residential housing in Baton Rouge and Zachary, LA
Water and sewer projects in Cameron and New Orleans, LA
The future for construction and construction management looks very promising in the state of Louisiana
A Construction Management Degree Will Open Many Doors
If a construction management career is your dream, begin it with the right college degree.                                                                                                                                                
ITI Technical College in Baton Rouge offers an Associate of Occupational Studies (AOS) Degree in our Construction Management Program. Our faculty and staff will prepare you for an entry-level position that will open many doors.
For more information about graduation rates, the median debt of students who completed the program, and other important information, please visit our website at: https://iticollege.edu/disclosures/