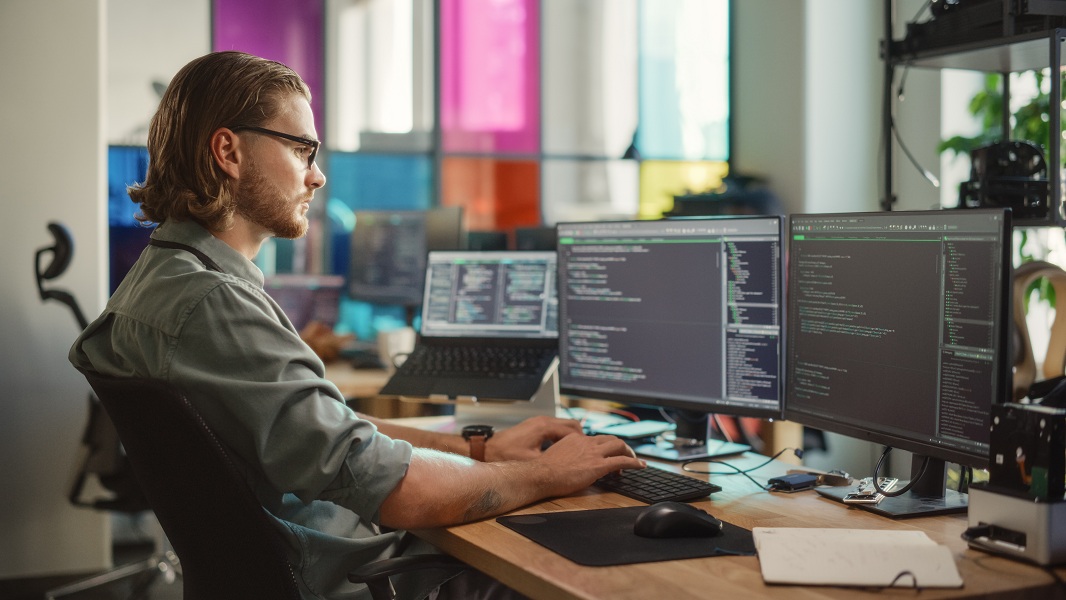 Information Technology (IT) is a necessary part of the business world and our daily lives. Many positions are currently open in virtually all industries. Anyone interested in this career should research the industry and the different career paths within it. Use your findings to match up with your interests and skills to pinpoint jobs.
To help determine if information technology is the right career for you, follow these steps:
Make a list with brief descriptions of each available career path
Determine what employers will expect of you
Research the career paths in depth
Decide which one(s) is right for you
Explore an IT associate degree
After completing these steps you will have enough information to help make your career decision. Not only does the business world need information technology technicians, but the jobs are also steady and pay well.
Different IT Career Paths Are Available
The world of information technology has many different opportunities for you. They range from basic entry-level jobs to more advanced positions, including:
Website Development involves creating, maintaining, and upgrading client websites.
Information Security consists of protecting data and information from unauthorized access and use and misuse.
Network Administration involves connecting multiple computer and information technology systems through networks.
Software Development specialists create new software programs and systems and upgrade existing ones from conception to implementation.
Cloud Computing allows employees to implement cloud-based solutions for data storage and retrieval.
Mobile Application Development entails creating applications for mobile phones where apps are pre-loaded onto phones.
Sales and Service technicians sell software and hardware to clients and offer technical support for the use of their products.
Other areas you may want to explore are information architecture, computer-generated imagery, and robotics. Next, you need to explore what will be expected of you in general.
What Will Be Expected Of You In IT Work
Information technology positions share some common requirements you should understand. You gain the knowledge of and skills in their use in college training that includes:
Sound understanding of computers, software, and operating systems
Basic skills in programming and use of other digital devices
Working knowledge of mobile applications, the internet, and cyber security
Analytical skills, attention to detail, and problem-solving skills
Good communication skills including listening and patience
Remember those specific job duties vary between jobs, companies, and industries. Teamwork, follow-through on assignments, and adopting employers' goals are also expected of any information technology worker.
"Information Technology is a necessary part of the business world and our daily lives. Many positions are currently open in virtually all industries."
Research The Different IT Career Paths In More Depth
A worthwhile activity is researching each of the IT career paths in more detail. As you do so, you should begin to narrow down the list to one or a few that are appealing. Do this by:
Exploring each of them online to determine how each is both related and different
Talking to people you know who work in IT and asking them questions
Shadowing one or two IT professionals at work for a day or a few days to learn more
Making a list of the pros and cons of each type of job
After completing these activities, review each of them with a career counselor.
Which Are Right For You?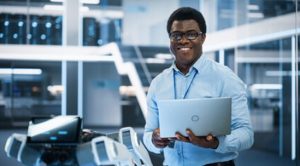 Now the big question is, "Which of them is right for me?" Now that you know more about the types of IT jobs available, you must decide which ones interest you the most. Which appeals to you within the information technology industry? You must also consider the industry you feel most comfortable with such as healthcare, manufacturing, electronics, education, etc. You should consult with the career services office at the college where you will attend to take an interest and aptitude test.
Start With An Information Technology Associate Degree
Here is an opportunity to consider if you live in the Greater Baton Rouge area. ITI Technical College offers an Associate of Occupational Studies (AOS) Degree in our Information Technology Program.
We invite you to explore this extremely successful educational and training opportunity. One of our admissions representatives will explain the program and determine if you qualify for enrolling in it.
For more information about graduation rates, the median debt of students who completed the program, and other important information, please visit our website at: https://iticollege.edu/disclosures/