Are you thinking of becoming an office administrator? Admittedly, this is a great field to work in but what does it entail exactly? What do you need to know about it before you jump in feet first? Today we are going to take a quick look at some of the things that you can expect once you finish office administration school in Baton Rouge. Some of it is definitely as expected, and some of it might surprise you.
The Never-Ending Keyboard Sound in Office Administration
We are going to start out by being blatantly honest: when you work in office administration, you are going to be dealing with computers, constantly. You might be working as a secretary or even an administrative assistant, but you can normally guarantee that you will be working in one of these settings:
* Corporate
* Government
* Legal
* Medical Offices
* Hospitals
* Schools
* Auto Repair Shops
This list does not include all environments that you could find yourself working in as an administrative assistant, but it should give you a good idea of where this is going. It can be a very complex field, but it also has something for everyone.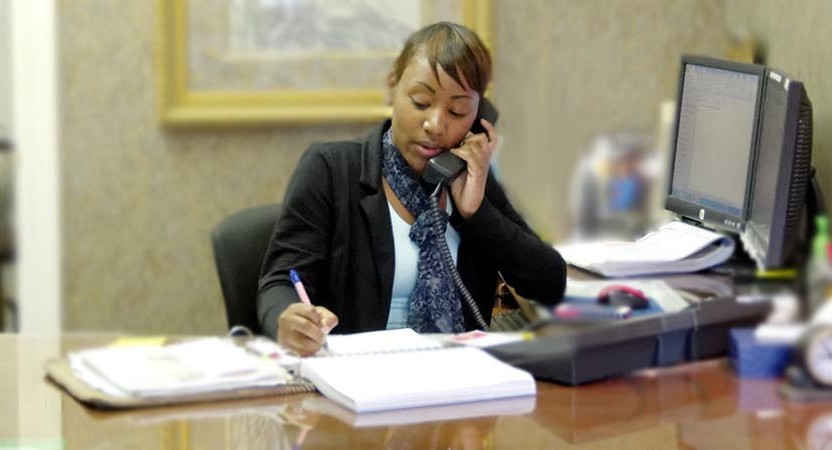 Your Job as an Administrative Assistant
An administrative assistant will most often be helping the CEO of a company or someone in a similar position with the management of their daily activities. This means monitoring the calendar, managing basic office needs, and even working with the marketing department to plan conferences. The job of an office administrative assistant essentially requires you to manage someone else's workday. You will coordinate their appointments, take messages, and send e-mails on their behalf. This demanding, but important job will require you to complete a variety of different tasks. Are you up to the challenge?
The Job Involves a Lot of Sitting
Do not be fooled: this is an office job so you are going to spend a lot of your time sitting in front of a computer. Those who suffer from eyestrain or even back problems will probably find that this job just is not a good fit for them, and you will need to be a bit of a self-starter to be effective in the field. Do not be fooled: while you might be sitting in front of a computer all day, it is not an easy job. It can be just as mentally taxing as any labor-intensive job, and it can definitely be just as demanding.
How Much Will You Make?
Here we come to the most important question: how much money are you going to be making? According to the Bureau of Labor Statistics, administrative assistants earn between $17 and $20 per hour at an entry-level. Please keep in mind that the salary you earn will depend heavily upon the level of experience that you have as well as the location where you are working on.
Education Requirements
In order to become an administrative assistant, you will need to obtain a high school diploma or GED, which is not extremely difficult. The difficult part comes in the certification training that is required afterward. For most entry-level jobs, the GED will suffice. However, if you want to work your way into a more rewarding career, you will need to undergo certification training. It can take some time, but it is definitely worth it! Something important to note is that the requirements for these jobs are starting to become a bit more stringent. For example, many employers are looking for those with college degrees, and degrees specializing in the type of business that they are going to be working in.
This is a great career field and it will not be too long before you are working in a job that you can enjoy for the rest of your life. ITI Technical College can help prepare you for a rewarding career as an office administrator. Contact us today to learn more about our programs and course offerings. Financial aid is also available for those who qualify.
Disclosure:
For more information about graduation rates, the median debt of students who completed the program, and other important information, please visit our website: https://iticollege.edu/disclosures/