The HVAC Industry offers several popular career choices for today's skilled laborers, but the question remains: does the HVAC industry represent a good long-term career choice? There are obviously several other questions to consider when answering this overarching question, but this article will address just a few of them. Hopefully, these questions and answers will help you understand the career path that you are about to undertake and most importantly, what it will mean for you in the future. The HVAC industry can present some amazing opportunities, assuming it is the right fit for you.
HVAC Training Can Provide Career Stability
The HVAC industry has experienced significant development over the past few decades, and it likely will continue to expand in various ways. One of the industry's biggest current focuses is on energy efficiency and the cost savings it can generate. As the need for efficiency grows, new systems will be developed and replace older systems. Some older systems may also be converted to increase their efficiency. Due to this new efficiency push, graduates of heating and ventilation training will have several options for job entry, career advancement, and continued training in this dynamic industry.

Working All Year Round
While some declare the HVAC industry to have cyclical seasonality, the industry is actually not seasonal by any means. HVAC repairs are needed every month of every year, even though there are some quieter periods during the winter months. Still, whether you are dealing with extreme heat or extreme cold, there will be people who need HVAC systems. This ensures that you, as the installer or maintenance worker have plenty of work.
An Appealing Pay Scale
According to the Bureau of Labor Statistics, Heating, Air Conditioning, and Refrigeration Mechanics and Installers earned a median annual income of $47,080 in 2017, which translates to an hourly wage of approximately $22.64. This is a comfortable living wage, and you can expect a greater rate of pay as you move up through the ranks. It will likely not be long before you fully recognize the brilliance of this career and earn a very comfortable paycheck at the end of each pay period.
Field Diversity
If you are looking for a field that is diverse, then you have found it. The HVAC industry is comprised of more than sixty different skill industries, and after you obtain your HVAC training, you will be able to choose exactly what you want to specialize in. The more education you complete, the more employable you will be in this industry. Thus, it is wise to train in multiple skill sets.
An Evergreen Job
Not only is HVAC a viable option year-round, but it is also one that is completely recession-proof. People will always need an air conditioner or heater regardless of the state that the economy is in. This applies to residential buildings, commercial buildings, and even schools. You will find that as an HVAC technician, you have a far reach and a decent paycheck.
Learn the Skills You Need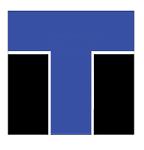 To get into this field you will need to learn a certain set of skills – skills that we can provide. Our highly qualified instructors will not only give you the skills you need but also the hands-on experience that will give you a significant advantage in the field that you are entering.
If you are ready to start your career and make some significant changes in your life, then now would be a great time for you to call us or fill out the form on our website. The skills that you need to get started are within reach and we will be more than happy to provide them!
Financial aid is also available for those who qualify, so do not let the fear of unaffordability hold you back from applying today! Let ITI Technical College help start your future!
Disclosure:
For more information about graduation rates, the median debt of students who completed the program, and other important information, please visit our website: https://iticollege.edu/disclosures/