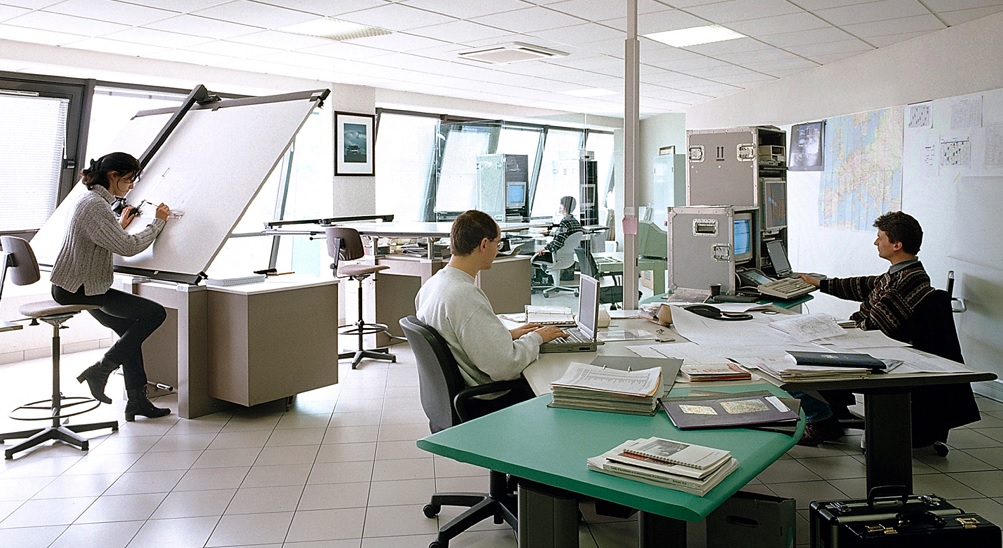 Drafting And Design Career Paths lie at the heart of many organizations because their employees work from sketches, drawings, blueprints, diagrams, and CAD designs. Drafting and designing professionals prepare these documents with mechanical instruments and Computer-Aided Design (CAD) software. Five popular career paths in this industry include:
Architectural Drafting
Civil Drafting
Electronics Drafting
Landscaping Drafting
Mechanical Drafting
Professionals who work in each of the areas above share the same basic training. Once they choose their specialty areas, they further develop their knowledge and skills in them. Entry-level jobs are available in many different industries nationwide and abroad. The following five career paths will tell you more about this fascinating career.
Drafting and Design Career Paths: Architectural Drafting And Design
Drafting and design employees use computer-aided design (CAD) software and design/building systems to draw homes and business buildings. They work closely with designers, architects, home builders, and engineers on these projects. They create drawings and 3D models with:
Dimensions and specifications
The site and floor plans
Elevation and foundation plans
Roof framing and landscape plans
Finished drawings with general notes
Materials used where needed
Building contractors depend on accurate and complete drawings to build homes, garages, office buildings, shopping centers, schools, government buildings, and many other structures. These architectural drawings are also called blueprints.
Civil Drafting And Engineering Is Another Engaging Career Path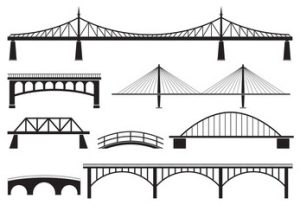 Civil drafters work with civil engineers in a variety of outdoor and indoor projects. They make detailed drawings of different parts of our infrastructure used for their construction, including:
Bridges
Highways
Pipelines
Sewer Systems
Tunnels
Waterways
Specialized Buildings
Construction companies build structures based on drawings and plans created by civil drafters. These designs are created with traditional drafting tools to some extent but most drafters use computer-aided drafting and design (CADD) software. The software is especially useful because it allows users to easily make changes when necessary.
Civil drafters can gain certification through the American Design Drafting Association (ADDA). Employers will recognize that you hold expertise in civil drafting which can lead to additional employment opportunities and higher income.
"Drafting and design lie at the heart of many organizations because their employees work from sketches, drawings, blueprints, diagrams, and CAD designs."
Drafting And Design Career Paths: Electrical And Electronics Drafting
Electrical and electronics drafting professionals prepare drawings for the manufacture, installation, or repair of electrical and electronic devices, equipment, or systems. They work in many different industries and provide these services:
Prepare circuit board assembly diagrams of components and circuitry in detail
Prepare layout drawings for homes and businesses
Prepare wiring diagrams with wiring connection specifications or underground cable
Prepare drawings and documentation for engineers or architects
These drafting specialists work for construction companies, electronics manufacturers, automotive manufacturers, aeronautics companies, architectural firms, engineering firms, and other industries that need their services. Newer fields include robotics and artificial intelligence devices that run on electronics.
Landscaping Drafting Is A Growing Field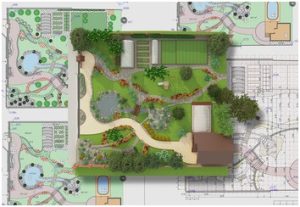 Landscape drafters prepare detailed scale drawings for architects, landscaping firms, construction contractors, or clients. They typically start with rough sketches and transform them into works of outdoor art. The types of drawings they produce include:
Drainage drawings
Garden structures
Grading plans
Irrigation plans
Lighting drawings
Paving plans
Planting drawings
Site drawings in detail
These professionals also analyze building codes, by-laws, space and site requirements, and other technical details that affect their drawings. Many landscape drafters also build models based on their drawings and generate color drawings for presentation to employers and clients.
Drawings are typically made for new and existing home projects, shopping centers, office buildings, schools, colleges, government buildings, parks, and recreational areas.
Drafting And Design Career Paths: Mechanical Drafting
Mechanical drafting consists of translating design information and specifications into detailed drawings of parts, components, assembly, or finished products. These plans are used to guide manufacturers in the construction of these items.
Drafters also create 2D and 3D models where necessary based on drawings and specifications from engineering teams. They regularly coordinate their efforts with engineers and project managers to validate their drawings to ensure they meet company standards. To meet best practices in the industry, they annotate and verify numerical designations.
Many manufacturers heavily depend on mechanical drafters and designers to accurately draw their products to industry standards. Behind every product are ideas and drawings to represent them to all parties concerned
These five career paths for drafting and design students serve as a general outline of the types of jobs in the field. If one of them is your desired career, it is time to enroll in a training program noted for its excellence.
For more information about graduation rates, the median debt of students who completed the program, and other important information, please visit our website at: https://iticollege.edu/disclosures/