Mechanical Drafting School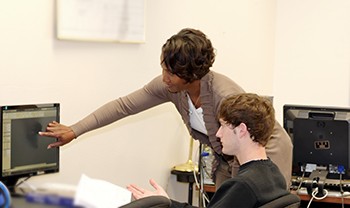 Many are familiar with careers in architecture, engineering, and design, but few are versed in the side-car careers that ride right alongside of them. Mechanical drafting is one of these side-cars, and is as vitally important to infrastructure as an architect himself. Computer aided drafting is a career which brings to life the brilliant ideas of industry professionals by utilizing computer technology and mathematics, among other things.
They do this by becoming highlight fluent in specialized programs like AutoCad, which can be used to design nearly any type of infrastructure. At ITI Technical College, we have a Drafting School programs that will thoroughly equip every student to succeed in the industry of drafting and design. Our teaching staff will give personalized attention to every student to ensure their success as they work toward creating a stable career in an ever-growing industry.
What You Can Expect to Learn
Our Drafting and Design training is quite simply second to none, and it will equip students with an aptitude for design for a career working alongside architects and engineers in a vital role utilizing mechanical drafting. ITI offers the Associate of Occupational Studies Degree in Drafting and Design Technology, which begins with courses in general math, algebra, geometry, Cartesian math, and trigonometry relevant to these programs.
As students delve into the program, they'll be introduced to Multiview drawings including the use of drafting equipment, dimension techniques, and auxiliary views. Students eventually are exposed to pictorial drawing techniques, graphic engineering data and assembly drawing, as well as technical writing, and technical communication. When it's all said and done, students will be fluent in specialized programs and will be able to bring an idea to life from conceptualization to completion.
The Job Itself: What to Expect Post Graduation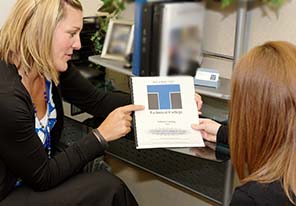 ITI Technical prides itself on offering occupational studies for vocational work that will be relevant regardless of what changes in the economy over the years. Since our founding in 1973, we have provided the best of the best in training programs that exist based on the needs of the time and of the business and industrial community. For decades, our focus has been on training personnel to meet job requirements of the technical age.
How does all of this translate to a career in mechanical drafting? Simply put, mechanical drafting is a career that exists out of necessity. As long as infrastructure continues to thrive, as long as buildings are being built, mechanical drafters will be needed; this makes the career a stable and dependable choice.
Expect things to get interesting, as well, as today's infrastructure capitalizes on energy efficiency, convenience for its inhabitants and employees, aesthetic appeal, even entertainment to support things like work-life-balance. Needless to say, the mechanical drafter is constantly learning, challenged, and excelling in the job on a day to day basis. With a great education such as one that can be received at ITI, the mechanical drafter is fully equipped to take on fundamental and intricate responsibilities surrounding CAD technology.
You might be thrilled with idea of becoming a mechanical drafter, but simultaneously wondering what type of income and flexibility you'll have. On average, a CAD designer brings home around $52,720 annually, though that depends on where you live and how much experience you have. Typically CAD designers keep the hours of their counterparts in the industry, though there's a bit more flexibility in the location of the work since all that's needed (for the most part) is a computer.
Lastly, if you're already involved in the industry, a degree in drafting and design could be a wise move for you. Why? Simply brushing up on your digital design skills and completing our program will be an impressive addition to a resume with prior experience, and has great chances of leading to a much higher salary.
If a career in drafting and design sounds like a great fit for you, don't hesitate to reach out to ITI Technical College to learn a little more about our mechanical drafting program. With our net price calculator right on hand, you won't wonder for long just what that investment looks like for you, and you won't think twice about it being a great move for your career. Financial aid may be available to those who qualify.
For more information about graduation rates, the median debt of students who completed the program, and other important information, please visit our website: https://iticollege.edu/disclosures/