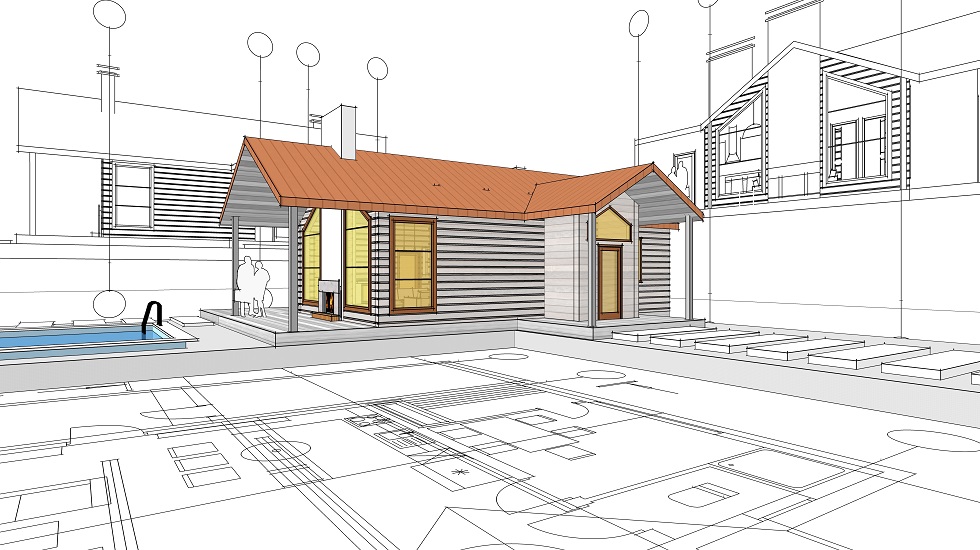 Is it your goal a Drafting And Design Career? If it is, there's good news from recent national surveys. According to the U.S. Bureau of Labor Statistics (BLS), there are 18,900 new job openings projected each year from 2021 to 2031. The median pay for 2021 was $60,290 which translates to $28.99 per hour. The opportunities and competitive salaries are there for you to enjoy.
If you like working with drawings, art, and computers, drafting and design allow you to combine these skills into a full-time career. Computer-aided drafting (CAD) lets you create technical drawings that act as accurate visual representations of parts and structures. By adding details like specifications, dimensions, materials, or procedures, the drawings can be used to manufacture products or complete civil engineering projects.
Drafting and Design Is A Good Career Choice For Anyone Who Likes Design
Drafting professionals enjoy designing parts, homes, finished products, businesses, civil construction projects, and much more. They typically design things from other people's sketches, plans, or notes. Sometimes they are given the freedom to design the initial product in a rough drawing for approval. In either case, the design is continued until a finished product is reached that meets the required standards.
Designing is part of drafting that allows you to be creative with your art skills. Your designs can be stored electronically, printed, and programmed directly into automated manufacturing processes. Working with computer software allows designers and drafters to easily modify drawings as needed instead of starting all over with manual drawing instruments. The following will provide an overview of this career to help you decide if drafting and design is a good career choice.
Like Working With Computer Software?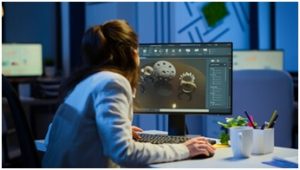 Although some sketching, designing, and drawing are occasionally done with mechanical instruments, most of it is completed with the latest industry computer software. If you enjoy learning and working with new software, you will like this part of the job.
The best or most popular software depends on what your company produces and the industry in which it works. CAD, AutoCAD, and CADD products are typically used as general-purpose drafting and design software products. These programs let you create drawings in less time and with greater precision. You can also work away from the office with web and mobile apps using 2D and 3D applications.
 "If you like working with drawings, art, and computers, drafting and design allow you to combine these skills into a full-time career."
Salary, Benefits, And Working Conditions For Drafting And Design Jobs
We have already mentioned the 2021 median $60,290 pay for drafting and design employees. This salary is competitive among professions that require an associate degree. Most companies provide good employee benefits such as health insurance, retirement plans, paid vacations, and sick leave. Depending on your employers, other benefits may include:
Dental Insurance
Vision Insurance
Life Insurance
Paid Medical Leave
Flexible Spending Accounts
Company Stock
Bonuses or Overtime Pay
Gym Memberships
Some companies let their employees work on flexible schedules or at home. Others pay for college classes or other forms of training. Benefits generally increase the longer you work for an employer. Working conditions are typically good to great in a clean office setting.
Is A Drafting And Design A Good Career Choice? Yes – You Can Work In Many Different Industries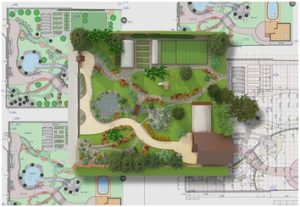 Unlike some professions, drafting professionals are not limited to a single or a few industries. Drafting and design skills are virtually needed in any enterprise that produces tangible products. The following drafting and design specialties are used worldwide:
Architectural Drafting – Draw homes, business buildings, and other structures
Automotive Drafting – Design and draw cars, trucks, SUVs, or their parts
Civil Engineering Drafting – Draw roads, bridges, canals, and pipelines
Electrical/Electronic Drafting – Design and draw diagrams, parts, and wiring layouts
Landscaping Drafting- Draw residential and commercial lots and topographical maps
Mechanical Drafting – Design and draw parts, assemblies, and finished products
Now that you know more about drafting jobs, let's look at the education and training you need.
Choosing A Quality Technical College
Leading technical colleges provide the kind of education and training you need for success in this career. Their programs cover all the bases by providing a broad overview of this profession. We invite you to explore ITI Technical College and our Associate of Occupational Studies (AOS) Degree Drafting and Design Program.
We have graduated thousands of technical program students since 1973. We were awarded the ACCSC School of Excellence designation in 2020. Talk to one of our admissions representatives about earning your degree and its benefits. Contact us today for more information.
For more information about graduation rates, the median debt of students who completed the program, and other important information, please visit our website at: https://iticollege.edu/disclosures/