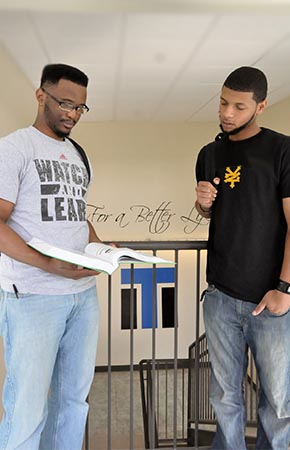 Ever wondered how engineers draft their designs in the modern day? After all, in the 21st century, it's no wonder that the idea of a drafting table with pencils, rulers and erasers sound so old-fashioned. With the growing field of engineering and the increasingly detailed advancements, no engineer could keep up in their field with nothing more than a drafting desk. In order to keep up with today's designing areas, many engineers have begun to rely on computer aided drafting, or CAD. In order to fully learn the programs needed, they have to choose a CAD school that will teach them what they need to know. Learn some of the CAD school basics, starting from the very beginning: What is Computer Aided Drafting?
Computer Aided Drafting
Very simply put, computer aided drafting is when the designer utilizes specific programming on a computer to help build 2D and 3D models of their vision. It's become almost the main standard of many jobs, such as engineering, architecture, and even mechanical inventing. It's a way to test out the feasibility of a design, and to see it come to life without having to invest hundreds of thousands to build a prototype.
Mechanical engineers use CAD software to help test out new ideas for more efficient machines such as car engines and large industrial equipment. Electrical engineers can use CAD to test out a new electrical outline for an extension on a house or in a machine. Architects use the software to build the homes they had envisioned, to test the efficiency of the build and the strength of the theoretical materials. Indeed, there are hundreds of ways that CAD software is used in this modern era, and nearly every designing field uses a form of CAD software.
A CAD School
With so many uses of these programs in the industrial and designing fields, it stands to reason that in order to take your first steps forward, you'll need to find a school that will teach you all about CAD software. It's no longer enough to design on paper, especially when this software can not only test the design and measurements, but can test the actual materials expected to be used in the design.
When finding a school for your new career in designing of any kind, research their skills in teaching CAD. There are some schools that only provide the teaching as a small footnote for a couple weeks in another class, and some that don't even bother teaching it at all. Consider ITI Technical College for your first step on your journey. They provide plenty of opportunities to expand in your field, learn all the small details that come with the job, and ensure that you understand the more complicated pieces.
It's imperative that you choose the right school when you're heading on the path to your new career, especially if you're starting from square one. Things have become more complicated in the rapidly growing world of designers, and you'll need to learn everything you need to keep up! In considering ITI Technical College, don't forget that their programs include extensive hands-on training and education in all aspects of design with the option of choosing two specialties. You'll learn the art of design all the way from freehand sketching on paper to inputting detailed dimensions into complicated CAD software. When every job wants experience in CAD software, it's imperative that you find that experience while in school to increase your chances of a great first job.
ITI Technical College was founded in 1973, and has been teaching industry-related careers for the past forty years. ITI has always focused in on the student, rather than the prestige, allowing us to focus in on every student's needs. We help every student that comes along to reach their goals and reach out into the career of their choice, and provide as many opportunities as we can to help achieve their dreams. Our teachers are well trained in their areas, and have plenty of experience out in the real world of hands-on applications. We're here to answer every question you have and give you the tools you need to get out there and change the world. Contact us today for more information on our designing programs!
For more information about graduation rates, the median debt of students who completed the program, and other important information, please visit our website: https://iticollege.edu/disclosures/