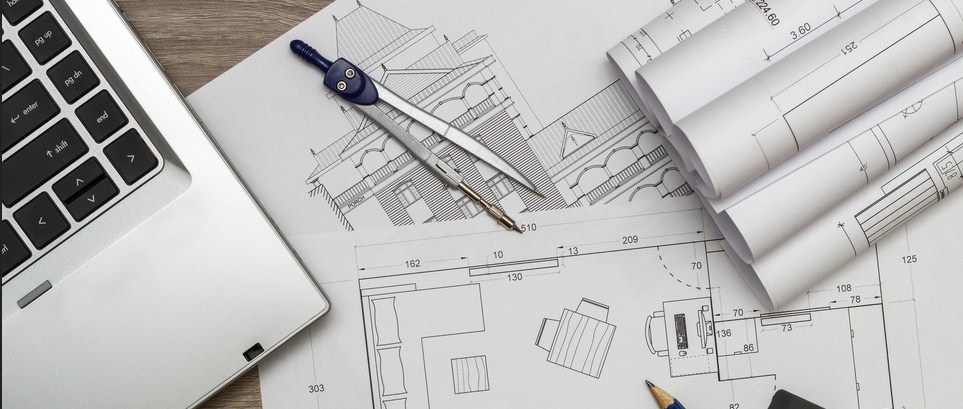 A drafting professional is a member of a construction, architectural, mechanical, or civil engineering team that produces drawings of a technical nature. A drafter may also produce sketches, drawings, and detailed blueprints for these industries and companies:
Manufacturing
Electronics
Electrical
Illustrators
Landscapers
Designers
Their drawings may include dimensions, schematics, materials, and workflow diagrams for each procedure of product creation. Some drafters and designers work on only one or two parts of larger projects. Most professionals use industry software packages such as CAD, CADD, or PDM to speed up the work and make it easier to modify products or projects as needed.
Layouts And Engineering Drawings
The essential skill required for drafters is an understanding of design layouts and engineering drawings. They approach a project by laying out the overall shape and size of the object, house, or building. Next, the details are added one by one and different views are typically drawn on different pages.
Drafters often work from engineers' sketches, notes, reports, and rough drafts of drawings. They convert these details into technical drawings for clients, supervisors, and those who create or build the products. Professionals must understand how to use the latest drawing tools and equipment to produce accurate and timely work.
Construction, Architectural, And Civil Drawings
Construction, architectural, and civil drawings are among the work drafters first learn to create. They draw a wide range of layouts from engineers' and architects' sketches and notes for:
Homes and businesses
Industrial plants and factories
Landscaping and roads
Bridges and dams
Upgrades and remodeling
Canals and other waterways
One of the many Skills for Drafting and Design Graduates is an eye for detail, knowledge of materials' strengths, range of sizes of structures, and understanding of the types of soil bases for support. They must also research project details virtually every day and confer regularly with appropriate parties.
Sound Understanding Of Essential Mathematics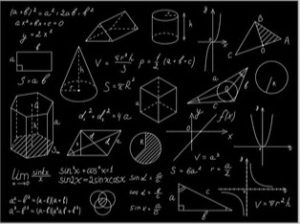 Although most of us don't recognize this part of a drafter's repertoire, a sound understanding of basic math, geometry, algebra, and trigonometry is required to produce accurate plans. They must calculate the dimensions, specifications, and other physical components of designs and plans to make sure plans are drawn to the correct scale.
Drafting professionals must possess a keen working knowledge of shapes and lines. For example, architectural drafters use geometry to make the correct proportions of buildings. From this plan, construction workers will know how to fit all building materials together.
"Drafters often work from engineers' sketches, notes, reports, and rough drafts of drawings. They convert these details into technical drawings for clients, supervisors, and those who create or build the products.
Artistic and Technical Skills For Drafting
Artistic skills are necessary to assist architects, engineers, and designers to adjust their design ideas to fit construction specifications. Drafters draw with computer software but occasionally prepare hand-drawn sketches to make an initial layout. They transform these 2D sketches into 3D models for a clear concept of projects.
Skills in using CAD, CADD, and PDM software are critical in producing timely and accurate schematics and layouts. AutoCAD allows drafters to save their work for multiple purposes including modifications as the work progresses. They use software to merge plans and projects and create workflow lists.
Detail Awareness Makes The Difference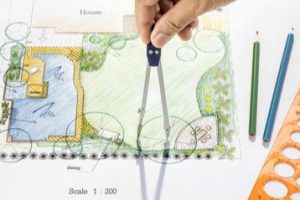 The adage, "The devil is in the details," holds for drafting and design professionals. All significant details must be included in the final drawings and blueprints from different sources.
Clients and owners
Architects and engineers
Co-workers
Supervisors
Product suppliers
Smaller details must be understood by all team members before moving on to the most accurate technical drawing completions. Drafters must be patient in working with intricate parts and components to see that nothing is overlooked.
Skills For Drafting Keep Work Going Smoothly
Drafting and Design Graduates will typically work within well-defined time frames for work completion. They must learn to concentrate with a clear mind to include all details and accurate dimensions to ensure high-quality work. They must develop techniques for optimizing the time spent on all phases of projects. Learning to prioritize the steps for completing work is crucial as well as using the right software for the job.
Drafting professionals confer with other team members during each phase of drawing projects. They must learn to be good listeners and express themselves well. They must know how to:
Provide and receive feedback
Take constructive criticism
Resolve conflicts
Deal with different personalities
Developing Your Skills For Drafting
Drafting and designing employees must learn to develop all the skills discussed here to a high level to be successful. The best way to jumpstart a career in this industry is to earn an associate degree. It will open the way to obtaining a good entry-level job and provide a better life.
For more information about graduation rates, the median debt of students who completed the program, and other important information, please visit our website at: https://iticollege.edu/disclosures/