Do you want to get into medical billing and coding? Are you itching to get out of your 9-5 job? If so then you probably have plenty of great questions. We aren't going to pretend to have all of the answers, but we can at least help you with a few of the important ones. Today we're going to present some of the important facts about medical billing and coding, some of which you already knew, and some that might come as a surprise. Let's get started!
Medical Billing and Coding Aren't the Same Things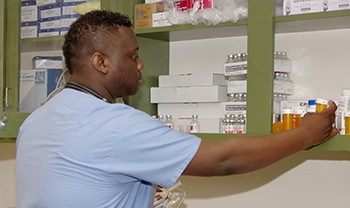 That's right! While they're usually said in the same sentence these are two very different professions. So, what are they exactly?
Medical Billing – The process by which claims are submitted to the insurance company so that payment can be received for services which are given by a care provider.
Medical Coding – In this process codes are assigned to describe the condition of a patient. Additionally, it helps to delegate services provided to the patient to care for the condition.
Though these two are different it is definitely feasible for someone to work in both medical billing and coding, and you will mostly find that these are separated in healthcare facilities. Another thing to keep in mind is that if you are working as a medical biller and coder, you may hold those responsibilities and much more around the office. It can be a complicated job, but it is definitely worth it!
You Need to Be a Problem Solver
There are many who work under the belief that medical billers and coders are simply paper pushers. It is thought that they work in an administrative setting, but this couldn't be further from the truth. Medical billers and coders need to act with autonomy and they must be able to work directly with patients and even healthcare providers. Sometimes they may even need to work with insurance companies.
It's a Massive System
If anyone ever tells you that medical billing and coding training is simple, they're either lying to you or they just haven't done it themselves. There are in fact thousands of different codes that can be used by billers and coders to process medical claims. There are medical codes for illnesses, abnormal findings, complaints, social circumstances, diseases, and just about anything else you can imagine. You're going to need a good memory and you're going to need to be able to do research. Also, bear in mind that the codes change constantly!
The Two Types of Medical Billing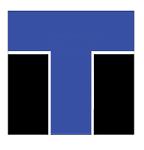 One thing that many people don't know, is that there are actually two different types of medical billers. That is to say, professional billing and institutional billing. You will most definitely learn more about the differences as time goes by, and you will quickly find your fit in the industry.
As you can see it's a very complex industry, but it can also be a very rewarding one if you take the time to learn more about it and to get the education you need. As far as that education is concerned, we are more than ready to provide you with highly qualified instructors who have years of experience in the field. In addition to that, we are able to offer financial aid to those who qualify, giving you a serious leg up and a way to get the foot in your door, no matter what your financial situation is. Take control of your career and your future by giving us a call!
For more information about graduation rates, the median debt of students who completed the program, and other important information, please visit our website: https://iticollege.edu/disclosures/