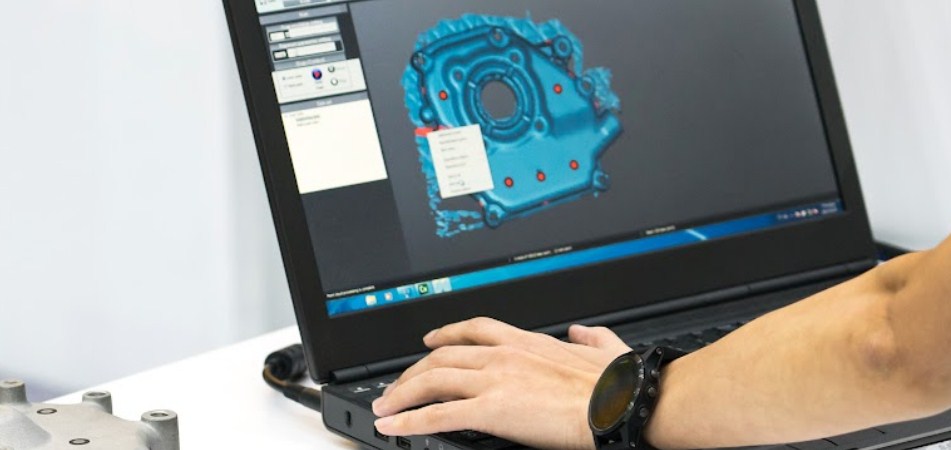 TOPS scholarships have become more relevant as the cost of a college education rises. These sources of funding are available as local, state, and national awards from a variety of organizations. Scholarships provide these benefits over taking out loans: 
They help students organize their accomplishments, talents, skills, and scholastic abilities on paper as they complete the application forms.

Scholarships ease the financial burden and allow students to focus on their

college education.

They make a student's resume stand out to employers.

Scholarships are 'free' money based on ability and need and do not need a repayment.

Students do not pay interest on them as they would on loans.

Many scholarships are renewable each semester or year.
The advantages of receiving scholarships are worth the time and effort to search for them and submit them. If you are a high school student living in Louisiana and contemplating earning an associate degree, you should strongly consider applying for TOPS Scholarships.
Understanding the TOPS Scholarships Program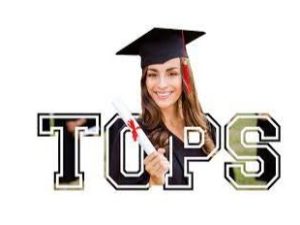 TOPS stands for the Taylor Opportunity Program for Students. It provides Louisiana high school graduates with scholarships who meet the requirements. They must attend an eligible Louisiana public college or university to receive this award. The funds are available through the Louisiana Office of Student Financial Assistance (LOSFA).
Students may receive a TOPS award for a maximum of 8 semesters or 12 quarters. The awards may be available for summer school under specific conditions and if the funding is available at that time. Students attending college intersessions will not receive this funding.
Students who receive TOPS Scholarships for summer sessions must apply the funds toward one of the 8 semesters or 12 quarters of eligibility. Out-of-state transfer students may be eligible for some funding if they meet all requirements. Students must check with their high school financial aid office for complete details.
TOPS Scholarships Eligibility Requirements 
High school students may receive TOPS Scholarships by meeting these initial requirements:
Must graduate from a Louisiana high school

Students' parents must also be Louisiana residents

High school transcripts must be submitted

ACT scores and GPAs must be acceptable

Graduates must complete the FASFA

Applications and documents must be received by the deadline 
Students must enroll no later than the first regular semester or quarter within one year after high school graduation. They must also enroll for the first time as a full-time student at an eligible institution. These scholarships are renewable by making an application for them if you are still eligible. The Louisiana Office of Financial Assistance (LOSFA) notifies graduates about their eligibility as soon as possible.
"If you are a high school student living in Louisiana and contemplating earning an associate degree, you should strongly consider applying for TOPS Scholarships".
How to Apply for TOPS Scholarships
Begin the process of applying for a TOPS Scholarship by visiting your high school financial aid counselor to see if you qualify. If you do, you can apply online after this discussion
Scholarship Awards and Their Amounts
Three different TOPS Scholarship awards are available for those students who qualify. These per semester awards are outlined in this easy-to-read chart: 
Title of Awards
Initial Requirements
Semester Award

 

TOPS Opportunity

ACT Score of 20

GPA 2.50 (TOPS Core Curriculum

$2,703.48

TOPS Performance

ACT Score of 23

GPA 3.00 (TOPS Core Curriculum)

$2,903.48

 

TOPS Honors

ACT Score of 27

GPA 3.00 (TOPS Core Curriculum)

$3,103.48
Remember, to receive one of these scholarships you must qualify by meeting all requirements and not just those listed in the chart.
What TOPS Scholarships Can Be Used For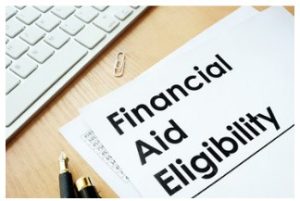 Money received from these awards can be used for any educational expense deemed necessary by your college. Students who receive a TOPS Scholarship may typically use the money for any of the following specific needs: 
Books

Housing

Lab equipment

Laptops

Supplies

Tuition
Be sure to check with your school's financial counselor for any exceptions to the above list.  TIP: Take the time to complete the application fully and accurately. Let your counselor proofread your application for accuracy and to make sure there are no omissions.       
TOPS Scholarships can be used at ITI Technical College in Baton Rouge, Louisiana. Check with our financial aid office to coordinate your financial aid.
For more information about graduation rates, the median debt of students who completed the program, and other important information, please visit our  website: https://www.iticollege.edu/disclosures