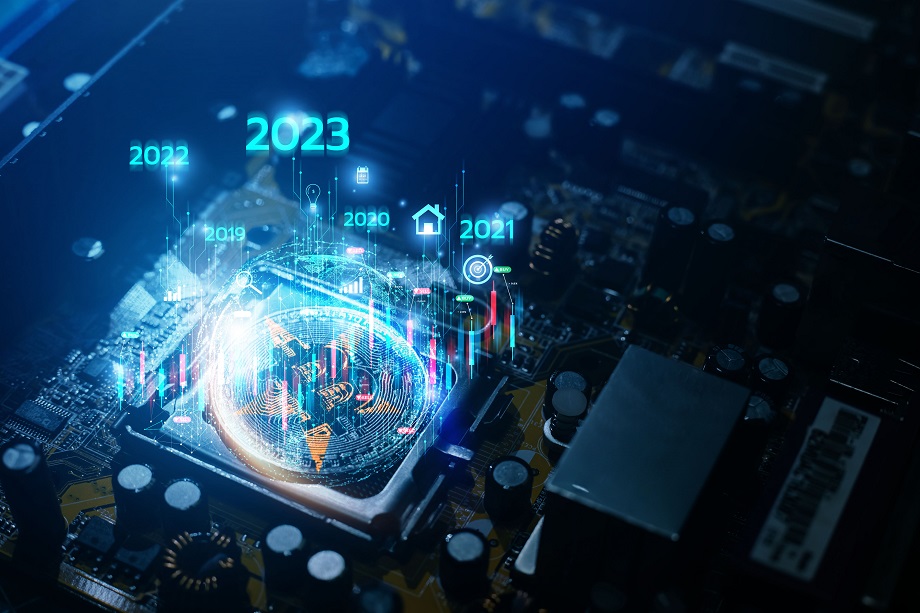 Smart Homes And HVAC technology are becoming increasingly popular, allowing homeowners to have greater control over their home's energy consumption. Businesses are not the only places where technologies are changing. Many home and cabin owners are using new wired and wireless electronic devices. Homes can be safer and more energy efficient with advanced HVAC systems than in the past.
Smart home technologies are something you might consider for yourself or as a gift for family members. They are becoming more relevant in cities with higher-than-average crime rates. Their practical applications increase each year as new ideas come forth.
Full-scale automation can cost thousands while some smaller devices can be purchased for $100 or less to get you started. Study the benefits of smart homes, look at your budget, and consider using a partial or full smart home system.
What Is A Smart Home Or Business?
A smart home has a smart home electronic system connected to appliances, doors, windows, thermostats, and more. Its purpose is to manually adjust or automate specific tasks and they are typically remotely controlled. Things included in a smart home include:
An internet connection is used with a mobile phone or other networked device to turn things on, or off, or make adjustments. HVAC technicians are highly impacted by smart home thermostats because heating and cooling are the most expensive use of home energy. They must know how to program them and instruct homeowners on how to use them.
Benefits Of Smart Homes And HVAC Technology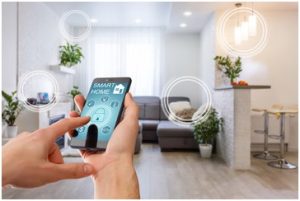 The use of smart home devices and systems has steadily grown during the last six years. These figures released by STATISTA show how many are in use in American homes:
2018 – 39,100,000
2019 – 42,900,000
2020 – 47,380,000
2021 – 52,220,000
2022 – 57,550,000
2023 – 63,430,000 (projected)
Once home and business owners discover the benefits smart homes offer, they flock to an affordable system. The most common benefits include:
Enhances home security
More convenient than manual controls
Can be operated from multiple devices
Greater control of energy use
Can be used with appliances and
Much flexibility and customization
Smart home devices and systems are ideal for people that spend a lot of time away from home on business or leisure trips.
How Are Smart Homes Powered?
Smart Homes and HVAC technology control lights, thermostats, door locks, and other devices remotely with a smartphone or tablet through a reliable internet connection. Both wireless and hardwired systems are used to operate smart homes. Homeowners and those who live with them can easily learn how to operate smart home functions. Installers explain what to do and leave instructions to follow after they leave.
Many homeowners are fascinated to know that smart home appliances come with self-learning skills. They can learn the homeowner's schedules and desires and make adjustments when needed. HVAC technicians also know how to work with hardwired devices and systems through their studies in electricity and electronics.
HVAC Technicians Adapt To Changing Technologies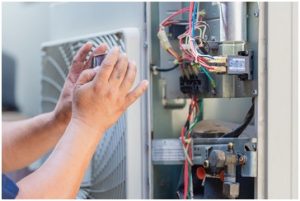 The HVAC technician has graduated from installing simple thermostats with very simple features to those with a wide range of sensors. The sensors provide an assortment of apps and algorithms with data that can make remote changes. Here are 5 things technicians learn to do:
Add remote control to systems
Integrate HVAC units with other systems
Master HVAC zoning management
Improve HVAC preventative maintenance
Boost HVAC efficiency
HVAC equipment installers must learn to perform these functions to meet today's smarter homeowner/customer. They enroll in advanced training so they can perform their jobs and educate their customers on new equipment benefits and how to operate them.
Are There Any Cons With Smart Homes?
There are always two sides to every coin. Smart homes provide convenience in many ways and can lower energy bills; however, there are some drawbacks you may want to consider:
Security risks may present themselves
Some bugs may work into the system
Hackers can cause problems
Systems and fees can be quite costly
There may be a steep learning curve to use them
There are a few ways to limit issues with a smart home system. You can protect devices and appliances with a strong password, or use encryption where available. Another option is connecting to only trusted devices in your network. Your equipment installer and equipment manufacturer can provide other protections for the system.
Training And Education That HVAC Techs Need
One of the best places to train for an HVAC career is through a technical college. Their approach to education with hands-on learning on real-world equipment and systems is a winner! This is the place to prepare for an entry-level job and a better life. Call us today at (877) 591-1070 for more information about all our programs!
For more information about graduation rates, the median debt of students who completed the program, and other important information, please visit our website: https://www.iticollege.edu/disclosures