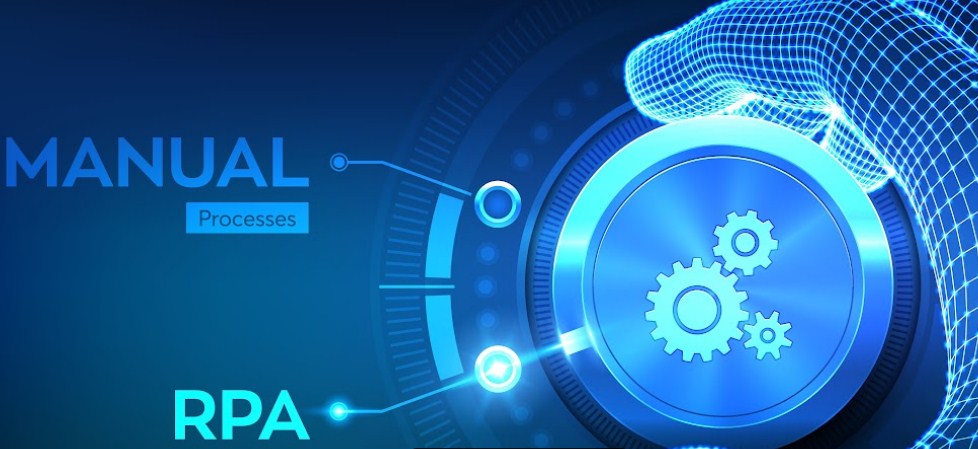 Becoming a Process Technician means manufacturing and processing plants to reach their production, quality, and safety standards. They work in a myriad of companies and industries and their essential job tasks include:
Monitor and diagnose manufacturing processes
Adjust machine parameters
Repair or replace monitoring instruments
Test product batch quality
Maintain a clean and safe production area
Report equipment malfunctions
Whether their employers manufacture furniture or process clean water, process technicians are at the forefront of production. They identify areas where production can be improved through increasing output, using fewer raw materials, or cutting costs. As material costs go up and the competition intensifies, the work of process technicians becomes more significant. The following ideas provide steps you can take for a process technician career.
Develop a Career Plan to Guide You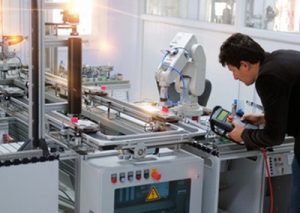 There is no 'right age' to start developing your career plan for life. Start by considering what you have already done and accomplished to see if they align with your career interests. Next, meet with a career counselor to determine the following for yourself:
Interests
Dislikes
Preferences
Skills
Values
Work Ethics
Think about what you are good at, what you are not good at, and what your dreams are. The counselor will help you with a professional self-assessment followed by researching your dream job. Next, determine the steps to take to start your career. Identify companies that have posted jobs and see if they align with your plans. Set your short-term goals for an entry-level job and start networking as soon as possible.
Generate an Educational and Training Agenda  
Before  Becoming A Process Technician, you must create an educational and training agenda to get you there. Although you may have some experience related to process technician work, an associate degree will propel you further in this field. Plan on attending a technical school either full-time or part-time and arranging for funding your education. Decide if you want to commute to school or move to the city where you will attend classes and labs. Arrange your class schedule so there is time to work to earn money. You may qualify for grants and scholarships that will lighten your work burden. Research these opportunities and apply for as many as you have time. Next, find the right college and enroll soon.
Enroll in a Quality Degree Program
Quality process technician training is available at an affordable cost for those of you who live in the greater Baton Rouge area. Your best choice is to attend a program that is recognized for excellence by industry leaders. The Process Technology (PTEC) Degree Program at ITI Technical College is endorsed/recognized by these organizations:
Endorsed by The North American Process Technology Alliance (NAPTA)
Recognized by The Greater Baton Rouge Industry Alliance (GBRIA)
Accredited by The Accrediting Commission of Career Schools and Colleges (ACCSC)
Licensed by The State of Louisiana Board of Regents
You can request information online to learn more about this exciting program and how to apply for admission.
Apply Yourself 100% in College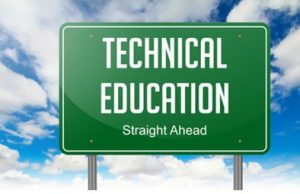 Before Becoming A Process Technician, you will attend traditional classes, engage in lab work, and go on field trips to experience processing procedures first-hand. Your skilled instructors will share their career work with you and provide individual mentoring time where applicable. A technical college education provides more hands-on training than a community college or university so you can study what you really enjoy.
Put forth your best effort every day during your classes and labs with regular attendance, take notes and ask questions. Try to understand each new concept and practice it to gain the most benefit. Spend some time outside of class and labs to further your grasp of process technician concepts and how to apply them.
Work in a Related Job While in School 
Another step that will enhance your college training is working in a relevant job while in school. Unless you are already committed to a full-time or part-time job when enrolling in college, look for a job or intern/extern situation that coordinates with your training program. If you don't find a perfect fit, go for a position as closely related to your major as possible.
Be sure to consult with your instructors and job placement office to get the most from your college education. Their advice based on years of experience will prove invaluable in obtaining that first entry-level job.
For more information about graduation rates, the median debt of students who completed the program, and other important information, please visit our website at: