Getting into a new career can be difficult and downright terrifying, so how can you be expected to actually do it? The first thing we want to say is that a profession like medical billing and coding is without a doubt one of the more secure in terms of long-term employment. The second thing is that it is much easier to get into than the average career. You won't have to spend seven to ten years in school, and in the end, it will reward you with a decent career in the medical industry. If your goal is to jump to another career in the same industry, then congratulations, you've found yourself an outstanding starting place.
Once you learn medical coding, you'll be able to interact with medical staff, and you will have a chance to observe the workplace, ultimately determining what career path you really want to take. In the meantime, you'll even be able to earn a living. Now, as you're sitting here, you're probably wondering if this industry really is right for you, and there are definitely a few things for you to consider before you jump into it. What exactly? Let's take a look.
Things to Consider Before you Jump into Medical Billing and Coding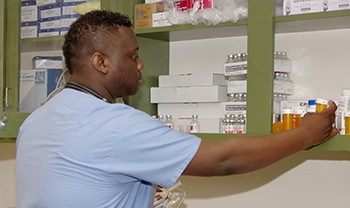 What does it take to enter the field of medical billing and coding? How can you know if medical coding school is really for you? Yes, you have a lot of things to consider, and it's not always going to be easy, is it? Well, fortunately, many have walked the same path, and it's not difficult to decipher what will be required:
People Skills – There is a common misconception in medical coding training that just because you're dealing with numbers, you won't be dealing with people. Actually, you may need to speak with patients from time to time, and you will most certainly need to speak with others in the office. Having good people skills and being able to communicate is a must if you are going to go far in this field.
Math Skills – if you are not good with numbers then this might not be a field that you want to enter. You will need to have decent math skills, especially when you are working with medical billing applications. Keep this in mind before you pursue this as a career.
Attention to Detail – Ladies and gentlemen, this is not retail. The numbers that you will be keeping track of patients, their finances, and most importantly, their lives. Most of the time, billing fiascos can be worked out, but a mistake with coding could damage someone's health or may even cost them their lives. In this field, there is no room for even a single mistake – keep that in mind.
Potential for Growth
BLS.Gov has estimated that the medical billing and coding industry is going to grow significantly in the near future, and it will, in fact, grow faster than many other industries. Medical coding school in Baton Rouge Louisiana can serve to bring you into a very lucrative career that you will enjoy for the rest of your life if you choose to pursue it for that long. Still, you might want to consider jumping to another career in the industry, and medical billing or coding will make that entirely possible. If you're ready to dive into a rewarding career, call us today and ask us how to make it happen.
For more information about graduation rates, the median debt of students who completed the program, and other important information, please visit our website: https://iticollege.edu/disclosures/