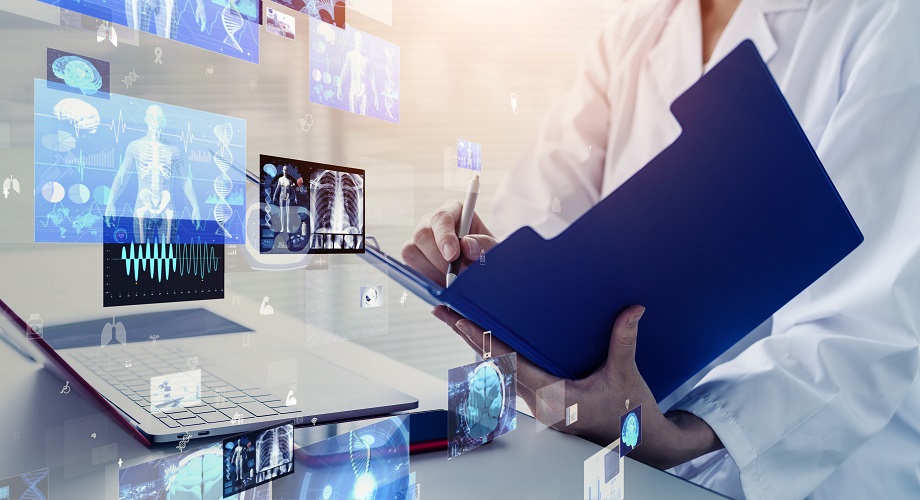 IT jobs in healthcare are some of the most lucrative and important roles available. As the needs of healthcare providers change, information technology (IT) must step up to meet or exceed those needs. Medical software and healthcare technology have changed their focus over the years. Formerly, the focus was on patient satisfaction and now it's on improved security of all patients' personal and medical data.
The IT tools and features any organization requires are in part determined by its IT technicians. This undertaking requires the specialized knowledge, skills, time, and effort that professionals possess. More trade or technical school graduates are starting their careers in the medical field than ever before. Healthcare is the fastest-growing industry in the U.S. and jobs are open at almost any given time.
Healthcare Is the Fastest Growing U.S. Industry
According to the U.S. Bureau of Labor Statistics (BLS), employment in healthcare is expected to grow 13% from 2021 to 2031, or 2 million jobs. The reasons for this tremendous growth include:
The population growth is creating more jobs
Immigration is growing and requires healthcare
More people are gaining access to health insurance and are using it
Large numbers of baby boomers demand more healthcare
More people are developing chronic conditions
Medical advances such as medical equipment and technology create more jobs
Add all this up and it is easy to see why the industry is growing so fast and why there is a high demand for employees. IT technicians and managers are key players in keeping it all together.
IT Technical College Grads Are Flocking to Healthcare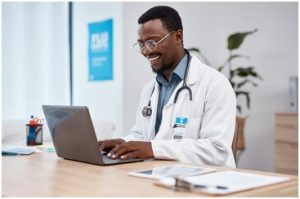 Why might you choose to work in this industry besides a competitive salary? Here are some reasons you should consider it if your career aspirations are in information technology.
Career Growth means opportunities to move up the ladder
Job Security is present because IT workers are in high demand
Be Part of a Mission to help people become healthier
Work with Professional People who are truly dedicated to their jobs
Be at the Center of Change because most employers put technology at the center of their future strategies
Your Skills Are Portable and go with you into other industries
"As the needs of healthcare providers change, information technology (IT) must step up to meet or exceed those needs."
IT Jobs in Healthcare Are Abundant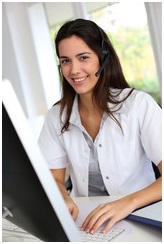 Each industry has its specialized IT positions, and healthcare is no different. There are broad categories for those trained to handle them that include:
IoT and Medical Devices are becoming more interconnected with computers.
Digital Therapeutics helps improve care delivery and provides evidence-based care through software.
Increased Cloud Use helps reduce overall IT costs, especially for corporate facilities.
AI and Robotics can perform scans, detect patterns, and give diagnoses in seconds with algorithms.
Data Explosions require IT systems that can store and use increased amounts of data more securely.
3D Bioprinting provides patients with more options for cardiovascular and neurological implants and bionic prostheses for knees and hips. It also reduces the cost of these items.
Virtual healthcare that includes telemedicine and remote patient monitoring is growing in popularity. Of course, there are vital programming, networking, and website IT jobs.
IT Jobs in Healthcare Support Employers
Advanced IT applications support and enhance healthcare in many ways. One of them is virtual healthcare approaches that are convenient for patients while helping medical facilities reduce their costs. Digital transformation is a blessing to medical vendors, including:
All these facilities and more need IT technicians and managers to take advantage of the benefits of technology in the medical field. Managers use digital information and devices to host interviews, manage HR functions, control accounting, patient scheduling, and patient record keeping. Medical coding and billing use IT to file claims with insurance companies and receive payment for patient charges.
Prepare Yourself Now for an IT Position in the Medical Field
IT professionals help carry out all the functions in all the facilities we have discussed. If your dream is to work in information technology in healthcare, earn a two-year degree. The Associate of Occupational Studies (AOS) Degree in Information Technology at ITI Technical College will jumpstart your career. Check out what we have to offer you and your career. Call us today at (877) 591-1070 for more information about all our programs!
For more information about graduation rates, the median debt of students who completed the program, and other important information, please visit our website: https://www.iticollege.edu/disclosures