Technology-based fields are becoming increasingly popular in the United States, making our Instrument and Control Systems Technology Associate of Occupational Studies (AOS) degree is one of our most popular study courses. With an Associate of Occupational Studies Degree, you could begin a career in a number of industries where technicians are in high demand. Not only is the work both personally and financially rewarding, but you'll also be able to work with some of the most exciting technologies to be developed in recent years.
As you prepare for enrollment at ITI Technical College, take a look at some of these emerging technologies that you could work with when you complete your Process and Industrial Maintenance Training.
Robotics Used in the Oil and Gas Industry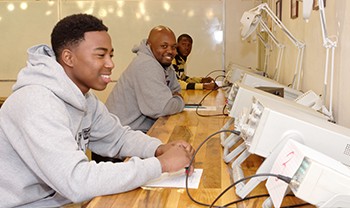 After graduation from an Industrial Maintenance Program, you'll be ready to start an entry-level position in water care and treatment, electricity generation, or even oil and gas. If you decide that oil and gas are for you, then you could find yourself working with robotic technology in the future. Undersea oil and gas exploration is resource intensive and it can be incredibly costly to maintain undersea structures and drilling equipment. With the use of robotics that is now being developed, this could all change.
Remote Operating Vehicles (ROV) can be lowered into the ocean and controlled by a maintenance technician or inspector at a remote station. The newest submersible robots are not just basic submarines, but some even move in a snake-like motion, allowing them to access tight spaces that traditional submersibles and cameras might not be able to access. This can allow for visual inspections of oil and gas rigs, surveying ships, and other equipment.
Submersible robots can also bring benefits to other industries related to Industrial Maintenance Training, such as water treatment facilities. Robots could be used to inspect the interiors of large open or closed reservoirs. Structural integrity, pipes, valves, and other equipment could all be checked by robots and high-definition cameras, without the need to drain reservoirs or use a specialist dive team.
Enroll in I & E Technician Training to be a Part of the Future
We've just touched on two exciting technologies in the field of Instrumentation Technology, but there's so much more to get excited about. If you want to be part of the next generation of technicians who are working on the leading edge of technology, then it's time to contact ITI Technical College. We can assist you with enrollment details, program schedules, and application requirements, and would be happy to help you take the next important step on your career path.
For more information about graduation rates, the median debt of students who completed the program, and other important information, please visit our website: https://iticollege.edu/disclosures/