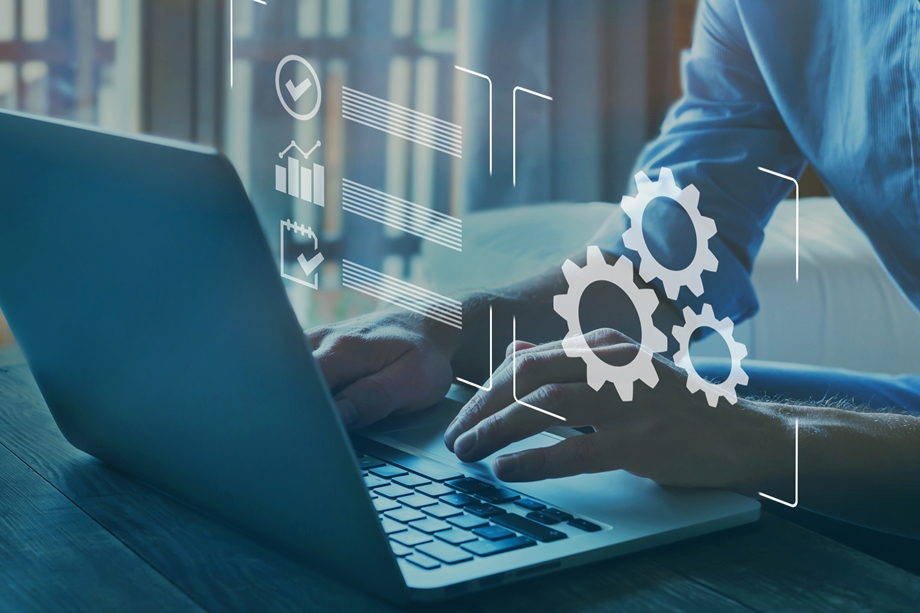 Industries That Need Process Technology Graduates
Most industries depend on process technology in some form and employ technicians and operators for production. Two prominent examples include water and wastewater treatment and power production. The chemical, petroleum, and food/beverage industries are other examples that also produce products we use in everyday life. Graduates from Process Technology Programs can obtain entry-level jobs and begin their careers in these vital industries. These industries may be of interest to you and your future endeavors. Here are some Industries That Need Process Technology Graduates.
Process Technology in Water and Wastewater Treatment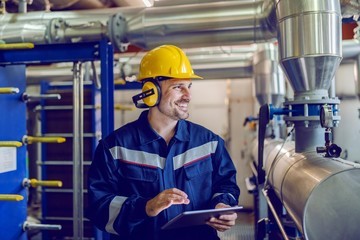 Safe drinking water is vital to our survival but most of us take it for granted. As the demand for useable water increases, we must produce more of it for a growing population and necessary industries.
Climate change, pollution, and aging infrastructure are impacting clean water's availability. We need well-trained process technicians and plant operators to provide this precious commodity.
Wastewater treatment goes hand-in-hand with freshwater treatment. It serves as a way to recycle water that has already been used for other purposes to maintain an adequate supply of clean water. Plant operators and technicians collect and treat wastewater with the latest chemicals and technology to remove dirt and other contaminants.
Process Technology in Power Production
Electricity is necessary for personal and commercial use, and without it, our economy could not function. Power plants use natural products such as coal, oil, and water to produce energy that runs our country. Many of these plants are old and becoming inefficient while others are not large enough to meet local and state power demands.
Process technology graduates help power plants run smoothly, improve their productivity, and generate new ideas for creating more power. A current issue that must be overcome is that a lot of fuel used in older plants to produce electricity is wasted. Technicians work closely with engineers to overcome this inefficiency and to keep power costs under control.
Chemical Industry Needs Process Technology Graduates
The chemical industry is diverse because it produces and manufactures many products including:
Solids
Liquids
Gaseous
Natural
Synthetic
Process Technicians work in many positions in the production and distribution chain of these materials.
"Most industries depend on process technology in some form and employ technicians and operators to produce their products."
Most of these products are used in manufacturing other products while others can be used directly by consumers. The chemical industry relies on raw materials whose prices fluctuate from year to year. This directly affects production levels and consumer demand. Some typical examples of everyday chemicals include:
Agricultural products
Fragrances
Paints
Medicines
Plastics
Most chemical plants are incorporating more green-product design principles to drive growth. They are also investing many resources into research, development, and cleaner ways to produce their chemical products. Process Technicians play a vital role in the production of these vital chemicals for personal and business use.
Geology and Petroleum Production Industries That Need Process Technology Graduates
Petroleum products have been significant in the U.S. economy for more than one hundred years in the form of oil and gasoline. Geologists locate pockets of this fossil fuel for drillers to remove it from the ground. Oil is transported to refineries where it is converted into products:
Heating Oil and Jet Fuel
Lubricating Oils and Waxes
Asphalt and Plastics
Process Technicians are employed to work in the production and delivery of these and other useful products. They work with plant managers and engineers to keep supplies of butane, liquefied petroleum gas, kerosene, propylene, white oil, and sulfur in adequate supply.
The Foods And Beverages Industries Need Process Technology Graduates
The food and beverage industries need graduates from an Associate of Occupational Studies (AOS) Degree program in Process Technology to keep up with the increasing demand of a growing population and international trade. These industries are typically divided into the making of essential components and manufacturing the final products.
Technicians work diligently to create safe products, maintain plant efficiency, increase productivity, and feed a hungry America. Food and beverage products go to production facilities, wholesalers, retailers, governments, and food banks.
Food and beverage production, like prescription medications, are under constant strict scrutiny from federal agencies. We can all be thankful for eating and drinking a wide variety of safe and delicious products.
Get the Career of Your Choice
Find out how you can earn an Associate of Occupational Studies (AOS) Degree in Process Technology with a strong base and become a part of these vital industries.
For more information about graduation rates, the median debt of students who completed the program, and other important information, please visit our website at: https://iticollege.edu/disclosures/