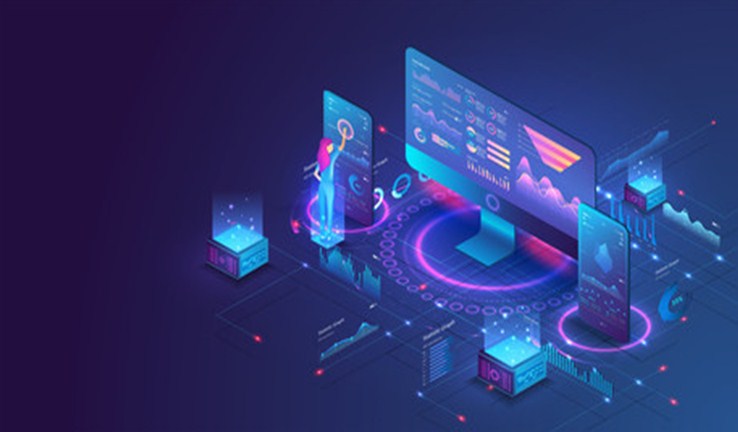 Technology is rapidly evolving worldwide, and if you want to stay on top of your career you need to gain the appropriate knowledge and skills. Information technology advances are present in areas such as artificial intelligence (AI), geotargeting, automation, and robotics are changing almost everything. Personal and business applications are emerging virtually every month that make life and work easier.
Whether you are contemplating earning a degree in information technology, are currently enrolled in college, or working in the field there's much to learn. Consequently, earning an IT associate degree will open the door to an entry-level job in many industries. The following developments are making changes that you and I will need to understand – even if it's just the basics.
Artificial Intelligence Is Becoming More Sophisticated
If you've ever watched the old Star Trek TV series from the 1960s, you'll see Captain Kirk say, "Computer, how far to the nearest star?" This technology is now a reality and most of us use it every day on our smartphones. At the moment, there are several types of information technology advances available to us today when it comes to artificial intelligence such as:
Basic AI can perform functions but has no memory. As an example, it analyzes situations in the present and responds with pre-programmed responses.
The next higher level of AI has limited memory.
The next level up can develop an understanding of the world around it.
A level that is under development but not yet achieved is AI which makes judgments about itself and the world around it. We know them as self-aware machines.
We are in the stage now where artificial intelligence developers are perfecting the memory and decision-making potential of programs.
Information Technology Advances in Geo-targeting Are Revolutionizing Marketing
The practice of geo-targeting is opening many new markets as well as customizing marketing and promotion messages to existing customers. It works by delivering different ads or content to customers based on their geographic locations – hence geo-marketing.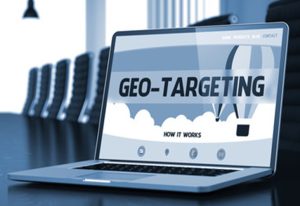 This method of reaching consumers is ideal for advertising to local people and businesses. It allows searching advertisers to be successful at:
Specifying definite locations or a set of locations for ads to appear
Reaching customers that shop personally in stores as well as online
Pinpointing customers for restaurants and other brick-and-motor stores
Preventing wasting ad money on customers outside of their relevant areas
Making more efficient use of marketing and promotion funds.
Remember that the more relevant an offer or ad is, the more likely it will end up as a sale.
"Whether you are contemplating earning a degree in information technology, are currently enrolled in college, or working in the field there's much to learn. Earning an IT associate degree will open the door for an entry-level job in many industries."
Information Technology Advances in Industrial Automation Puts Companies on Top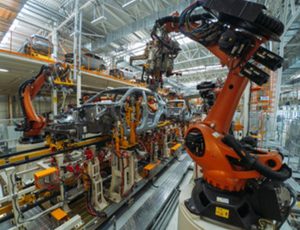 Information technology advances are also present in industrial automation and they are approaching universal use in factories and processing plants in the U.S. and many foreign countries. New applications and devices come on the market more rapidly than ever and provide these essential benefits:
More accurate production and processing with human hands making fewer mistakes.
Production increases with fewer resources and less waste
Improved synchronization between instruments, production, and control systems
The future for many organizations will see all these benefits increase exponentially.
Robotics Is a Key Component of Manufacturing and Processing
Robotics is an application that specializes in industrial automation where robots perform human-like functions at an advanced level. They may perform simple tasks like watering and fertilizing plants on a schedule or responding to people with interactive artificial intelligence.
Robots have the advantage of not missing work because of sickness and injuries. Humans do not pay wages or benefits to robots and they do not take vacations, either. What's more important is they increase production efficiency with fewer human errors and wasted resources.
Smart Phones Are Indispensable, to Say the Least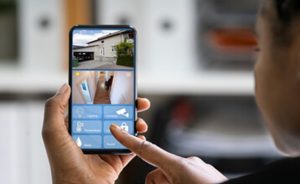 Smartphone technology does not stand still and you may be amazed at the apps some companies and startups are developing. Some will hit the market soon while we must wait a little longer for others:
Smart Camera, Innovative Medical Apps, and Flawless Voice Interaction
Pressure-Sensitive Screens, No SIM Cards, and Graphene
Virtual Reality, Biometric Authentication, and Headphone Surround Sound
Liquid Buttons, Nano-Tech Batteries, and Photonic Crystal Displays
For a thorough explanation of all these apps, go to Goliath and see the future now.
Getting Started in Your Career           
Now's the time to get started on your Information Technology career at ITI Technical College. Firstly, explore our Associate of Occupations Studies (AOS) Degree program on your own. Secondly, but not less importantly, meet with one of our Admission Representatives to get started.                                                                                                                                           
For more information about graduation rates, the median debt of students who completed the program, and other important information, please visit our website: https://www.iticollege.edu/disclosures