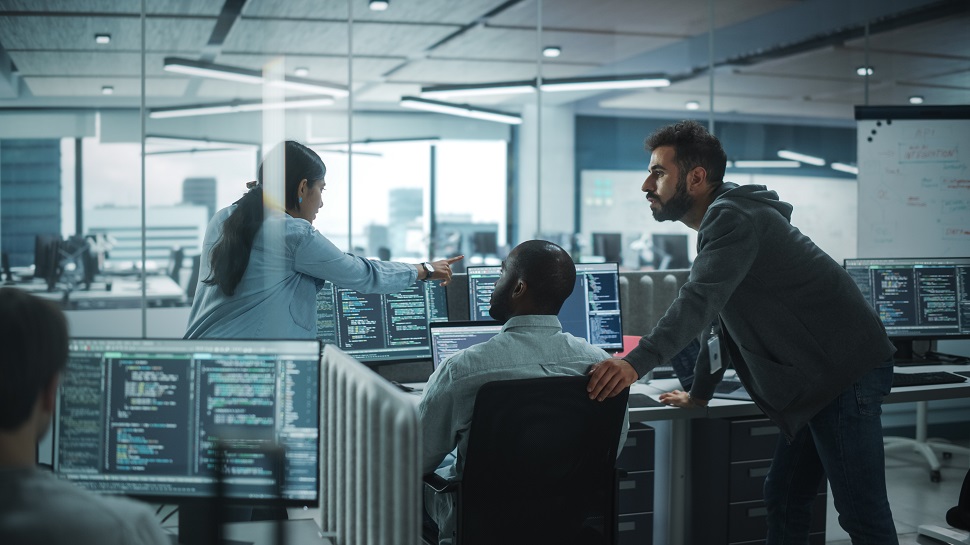 Information Technology Career Paths can lead to a variety of exciting, rewarding, and well-paying job opportunities. Information Technology professionals can find career paths in network management, software engineering, systems analysis or web development. Information Technology (IT) is a field with many career paths for those with an associate degree. If this career is your choice, you should explore the best jobs available. Today, IT extends into almost every part of organizational operations from manufacturing to service companies.
The jobs graduates obtain depend on their degree level, certifications, experience, and outstanding skills. Currently, the best IT jobs are classified into these five categories:
Data Analytics
Design/Animation
IT Security
Software Development
Quality Assurance
These jobs are available in a variety of industries where expanding companies are hiring now. They tend to be stable positions that pay well with virtually all employers. The best path is preparing yourself with an associate degree to land a viable entry-level position.
Information Technology Career Paths: Data Analytics
IT specialists who work in data analytics analyze raw data to make conclusions about that data/information. They help organizations in these ways:
Perform more efficiently
Optimize its performance
Perform more effective research
Make better strategic decisions
Maximize profits
IT Technicians use mechanical processes and algorithms to work over raw data to form conclusions. These specialists work with descriptive analytics, diagnostic analytics, predictive analytics, and prescriptive analytics. They tell in order what and why something happened, followed by what is going to happen, and what should happen next.
Tools used in data analytics include data mining, spreadsheets, data visualizations, reporting tools, and open-source languages.
Information Technology Career Paths: Design and Animation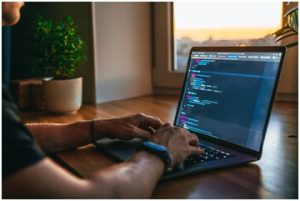 This area of IT includes creating digital art or graphics. Technicians work with graphic design, video game design, videos, websites, apps, and user interface design. The effects can be made in 2D and 3D to create drawings and animation.
Animation designers need a variety of skill sets depending on their specific jobs, including:
Drawing – Drawings from the actual foundations for animations in multimedia
Animating – Here the drawings must be animated
Storyboarding – Technicians map out a sequence of animation in a series of sketches
Editing – Work with a team to make final changes for a finished product
Brainstorming – Work with a team to come up with new and better ideas
Conceptualizing – Make sketches and mockups based on concepts
Animation designers typically work on tight schedules and must learn to work with multiple projects each day.
"Today, IT extends into almost every part of organizational operations from manufacturing to service companies."
IT Security Leads to a Viable IT Career
IT security becomes more important every day no matter where you work. CISCO explains the job as a "set of cybersecurity strategies that prevent unauthorized access to organization assets such as computers, networks, and data. It maintains the integrity and confidentiality of sensitive information, blocking the access of sophisticated hackers."
IT security specialists work hard to prevent large breaches that can jeopardize the health of any size business. When a breach event occurs, technicians work in teams to follow an incident response plan. This effort acts as a risk management tool to gain control of the situation.
Software Development is Included in Information Technology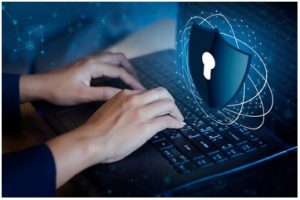 We all depend on the software and those that develop it for business and personal use. IT specialists design and build applications, programming, and system software. They do this work by coding the instructions that tell computers what to do and allow users to carry out tasks.
Programming languages are used to provide the functionality to address specific business or personal needs. IT technicians learn the most popular languages in their college training and professional development courses.
Laptop computers are popular for developing software. They should be high-spec laptops that are portable with high-speed processors that contain multiple cores, thread count, and solid-state disks. Developers then have the speed necessary to perform their work without frustration.
Information Technology Career Paths: Quality Assurance
Another viable career path for IT pros is working with quality assurance. They test and troubleshoot software before it is released to the public to make sure it works correctly. This job consists of organizing and implementing three steps that include:
Gathering Requirements – Here the employee defines what should be in the descriptions and acceptance criteria.
Implementing the Requirements – This is the stage where software quality is improved with the right software development practices.
Testing Stage – In this stage, the activities in the software are verified and validated for proper functioning.
Many jobs are available in these five different areas of information technology careers. The best advice is to enroll in a great IT college program and keep in touch with the career services office to pinpoint some entry-level jobs.
For more information about graduation rates, the median debt of students who completed the program, and other important information, please visit our website at: https://iticollege.edu/disclosures/