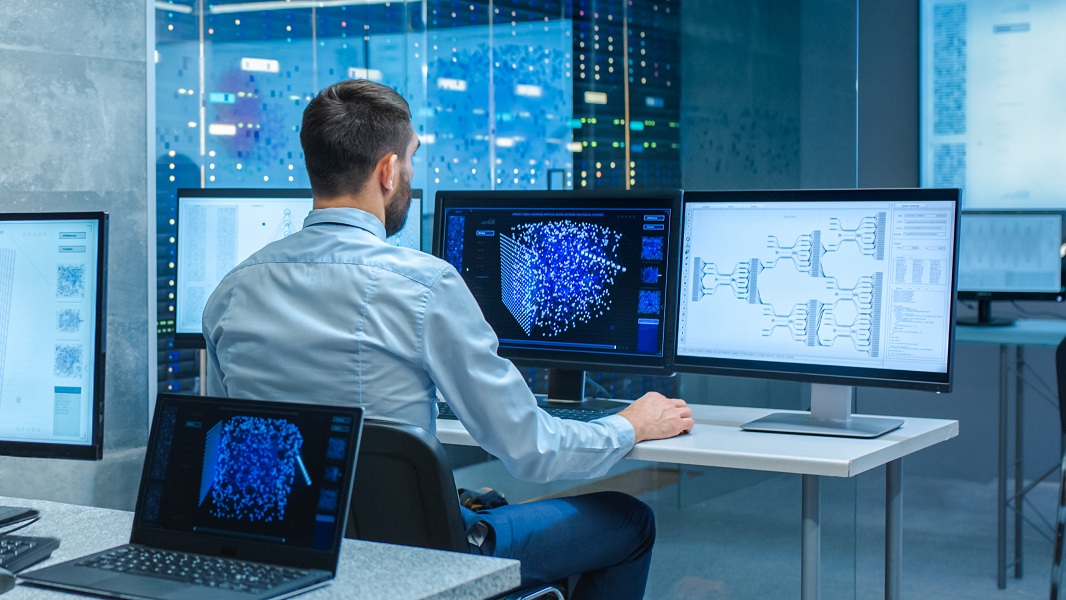 The most common Information Technology roles include System Administrators, Network Engineers, IT Support Technicians, and Software Developers. System Administrators are responsible for the overall performance of an organization's computer system by installing new hardware/software components and performing necessary maintenance tasks.
Information technology is all around us every day on our tablets, smartphones, computers, and other digital devices. Most of us spend a lot of waking hours using them at work, for personal searches, and for communicating with friends and family. Those who use IT on the job need current training to fulfill their basic roles and responsibilities.
Without information technology, where would the business world, higher education, finance,
healthcare, banking, and food services today? Artificial intelligence depends heavily on IT and is making gigantic strides in robotics, manufacturing, and processing plants. No one can refute how information technology influences us in making many decisions each day.
Information Technology Roles in Business
Information technology plays many roles across the board in the business world. IT is used in all nations to improve products, services, and the bottom line by: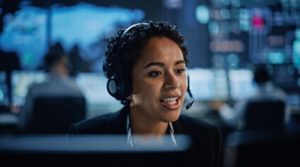 Creating, building, and growing companies and industries
Minimizing the amount of time to create new business
Adding electronic security for protection
Providing data storage for multiple uses
Improving internal and external communication
Information technology can be thought of as the amazing wonder of our world.
Information Technology Roles in Society
Over time, information technology spread its influence and role beyond business, government, and military applications to society in general. Today, we do so many things with it, including:
Ordering personal products and food
Setting appointments with doctors
Investing our money
Personal Banking
Watching demonstration videos
Communicating on social media
Personal use of information technology is here to stay with many other daily applications, and society is better off because of it.
"Information technology is all around us every day on our tablets, smartphones, computers, and other digital devices. Those who use IT on the job need current training to fulfill their basic roles and responsibilities."
Types of Information Technology Professionals
Information technology professionals typically have stable jobs and earn very good salaries. This growing industry consists of many different positions, including:
| | |
| --- | --- |
| | |
| | |
| | Computer Systems  Analysts |
| | |
| | |
The IT employees in the list above help organizations maintain their digital infrastructure and its integrity. They also provide troubleshooting help to technology users that need answers. Workers must provide their employers with technological advances and security procedures to protect them. As IT professionals gain experience and additional training, they can move into more advanced jobs.
IT Job Descriptions: Roles and Duties
IT job descriptions vary with the type of job, company, and industry. There are some common threads for information technology positions you should study if interested in this type of work.
Technicians work with computer-based information systems, software programs, and various hardware equipment.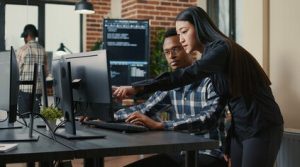 IT technicians create, develop, and use networks, computer systems, and applications. They may also perform troubleshooting work to find software errors and also perform these tasks:
Identify information technology user needs
Identify technical problems in software and hardware
Develop and apply solutions to technical problems
Help coworkers learn new software programs
Document and report their work to supervisors as needed
Working in an IT position requires other vital skills to fulfill a job's roles and responsibilities. Employees must possess good communication skills to work with colleagues and teams. Some will need a working knowledge of coding for programming languages. Here are some others:
Critical thinking and analytical skills
Organizational skills for efficient productivity
Ability to solve problems
Manage your time well
Earn a college degree
Gain industry certification
Your success as an IT professional will depend on gaining the knowledge and skills necessary to fulfill the roles required of you. Be prepared to engage in lifelong learning on and off the job to improve your qualifications. Develop a network of people inside and outside your company to further stay ahead on the job.
Preparation for IT Roles
Obtaining a good entry-level position begins with earning a college degree in information technology. Consider enrolling in ITI Technical College and its Associate of Occupational Studies (AOS) Degree Information Technology Program. Our faculty, staff, and administration are dedicated to student success.
We have graduated thousands of students with technical degrees since 1973. They have found employment where they apply their skills and knowledge with great success. Join us now and find out how others have benefited from their technical education.
For more information about graduation rates, the median debt of students who completed the program, and other important information, please visit our website at: https://iticollege.edu/disclosures/