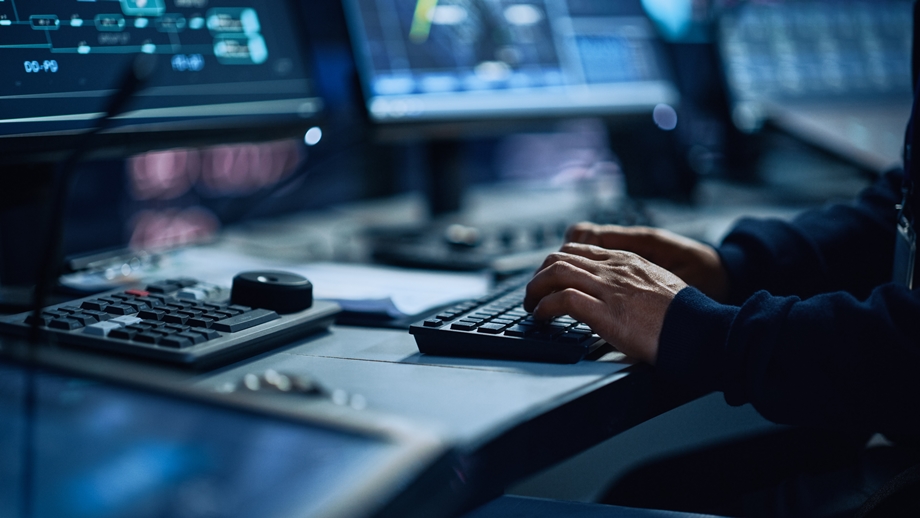 Are IT Careers Still Viable Nowadays?
Where would we be today without all the advances in technology in our daily lives, education, business, and industry? Most of us spend many hours each day with devices to work, read texts and emails, and search for things that are important to us individually. IT Careers are still viable nowadays.
Information Technology, or IT for short, is a dynamic field of study and a career laced with excitement and challenges. You too can be part of the next generation of technicians who make history.
Social media, smartphones, smart homes, computers, electronics, electronics repair, and all their applications are growing in use worldwide. We need specialists to work in these fields to keep today's world communicating, improve products and services, and keep our economy strong. If any or all of this sounds interesting to you, consider a career in Information Technology and obtain your college degree to break into this great field.
What Is Information Technology?
Information Technology is more than calling on someone to help when you have a computer issue. IT is applying technology to residential and commercial activities and solving problems on a broad scale. Professionals define this career as the study and/or use of telecommunications and computers for creating, storing, sending, and retrieving data and information.
Those who work in IT departments have the following primary responsibilities:
Technicians set up and maintain hardware and software to reach their employer's goals. They work with laptops, desktops, routers, servers, security, and phone systems.
IT workers oversee the daily operations in their departments such as network maintenance, security testing, and providing support to staff and customers.
A third area is called governance which means ensuring IT systems run effectively and efficiently according to the company's policies, processes, and needs.
You can think of your job as creating and automating processes for daily tasks to make everyone's jobs easier.
How Is the IT Careers Changing?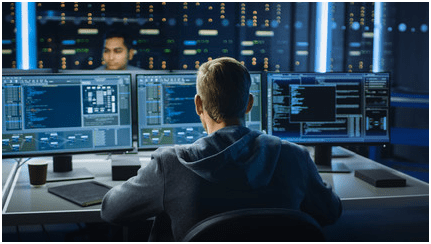 Digital technologies are making significant impacts on our economy's growth, international security, and international competitiveness. It is not only impacting business and industry, but it also affects the societal well-being of ordinary citizens. Advanced economies are making huge investments in hardware, software, the internet, and broadband infrastructure to keep pace with the changing world.
Another trend is the shift from manufacturing IT to the service IT sector as services jobs increase. Improved technologies have improved productivity in both of these sectors and increased spending on research and development will continue. Their contributions to real economic output cannot be overemphasized and they will continue to help boost the U.S. economy.
Information Technology has made data processing, internet publishing, and other information services the fastest-growing segments of the services sector. Artificial intelligence, IoT, and blockchain will continue to influence IT during the next decade. We will also see many new devices emerge that will make daily life and work easier.
"Obtain your Associate of Occupational Studies (AOS) Degree in Information Technology and be on your way to a better life!"
Will the Demand for IT Workers Hold Up During the Next Decade?
The short answer to this question is, 'yes' it will, and the U.S. Bureau of Labor Statistics (BLS), projects the field will grow 11% through 2029! The BLS also reports that this growth rate is much faster than the average for all other U.S. occupations. You can expect more than 531,000 new jobs to be added to our labor force during this same time.
The BLS also reported that, as of May 2019, the median annual salary for computer and information technology occupations was $88,240, which compared to the median income of $39,800 for all other occupations, is quite competitive. The current demand for IT specialties with an Associate Degree includes:
Web Developer
Research Technicians
IT Support
Security Techs
Networking Techs
A career in Information Technology looks better than ever before in the U.S. and abroad.
What Information Technology Employers Will Expect of You

Upon starting your entry-level job in Information Technology, you will typically be expected to:
Have an all-around working knowledge of the latest hardware and software
Support mobile, cloud, social, and big data with your skills
Use strong communication skills
Be able to show adaptability and problem-solving skills
Express an overall interest in your department and the company – not just your job
Be a strong team player and innovator
You will also be expected to have the ability and eagerness to learn new technology quickly and put your new on-the-job training into action. New hires are expected to have a strong work ethic, drive, positivity on the job, and a passion for life-long learning. If you can learn to add all these requirements to your current knowledge and skills, IT can be a career for you.
Where to Obtain Your Training for IT Careers
ITI Technical College in Baton Rouge will train you for a challenging and rewarding entry-level job and career in Information Technology. Obtain your Associate of Occupational Studies (AOS) Degree in Information Technology and be on your way to a better life! It's easy to find out more about what programs our technical college offers and how to get started on your education.
For more information about graduation rates, the median debt of students who completed the program, and other important information, please visit our website at: https://iticollege.edu/disclosures/